Two Roman Catholic priests have each been sentenced to more than 40 years in prison in Argentina for the sexual abuse, including rape, of deaf children between 2004 and 2016.
The abuse of some 20 children took place at the Provolo Institute for deaf and hearing-impaired children between 2004 and 2016.
The victims were children and adolescents aged between four and 17 - several of them were in court to see sentence passed.
Argentine priest Horacio Corbacho was sentenced to 45 years in jail, while a 42-year sentence was imposed on Italian Nicola Corradi for the abuse.
The trial, which was live-streamed, has sent shockwaves through the Catholic Church in the homeland of Pope Francis.
The court said the sentences took into account the aggravating circumstances that the priests were responsible for the children's well-being, as well as the fact that the victims were minors living at the boarding school.
It is one of several trials involving the school, some of which have yet to begin.
The school's gardener, Armando Gomez, was also jailed for 18 years for sexual abuse.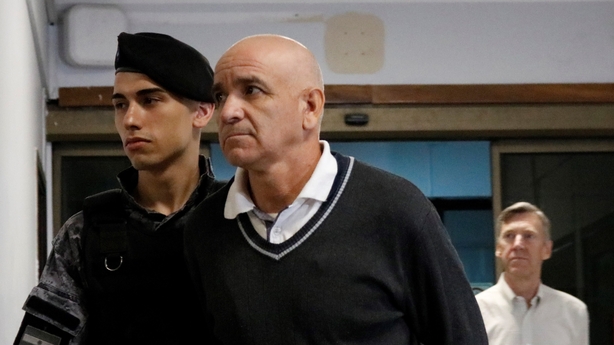 None of the defendants made any response when their sentences were read out.
Corradi, the eldest, had been brought into court on a wheelchair.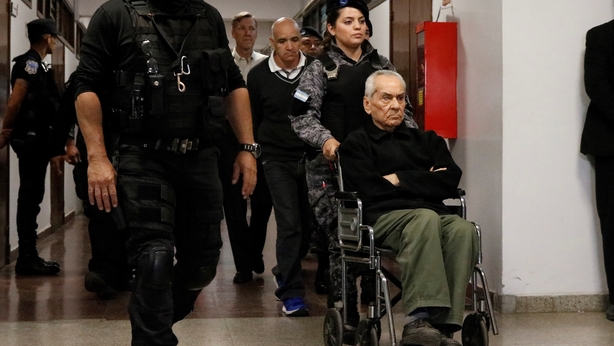 Outside the court a group of young people waited for the ruling, holding up banners which said "Support for the Survivors of Provolo."
Some burst into wild celebrations when the sentence was read out.
Some of the victims' mothers simply embraced and wept.