A man who cares for his wife who suffers from locked in syndrome and also looks after their two children - one of whom has autism - has been named Netwatch National Carer of the Year.
Marcin Filak who lives in Co Meath cares for his wife Ola who suffered a stroke three weeks after the birth of the couple's daughter.
The awards recognise the contribution of Ireland's family carers.
It is estimated that over 350,000 people care for a family member in Ireland today.
Family Carers Ireland say these awards seek to recognise, celebrate and shine a light on the people who care selflessly for their loved ones.
Today one in ten people in Ireland look after a family member in the home.
---
Close to 30 carers from around the country received awards at today's ceremony. One such person is Ian Falconer, the Clare Carer of the Year.
He looks after his teenage son David who has a chronic skin condition.
Ian, who is originally from Glasgow, was nominated by his wife Lizzie who describes him as "Superman".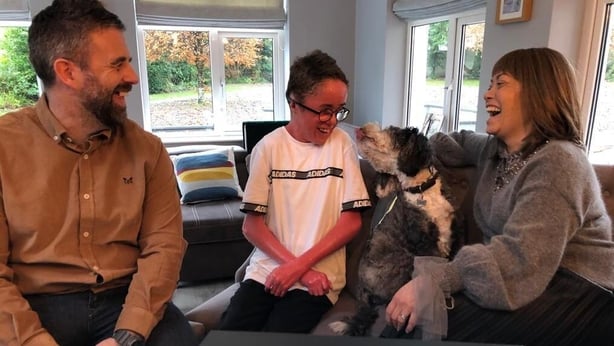 He gave up his full-time job as an engineer ten years ago to care for David. The 14-year-old boy suffers from a rare genetic skin disorder called Ichthyosis en Confetti, which means his body produces too much skin.
His skincare routine is intensive with two daily baths and applications of creams every few hours, seven days a week.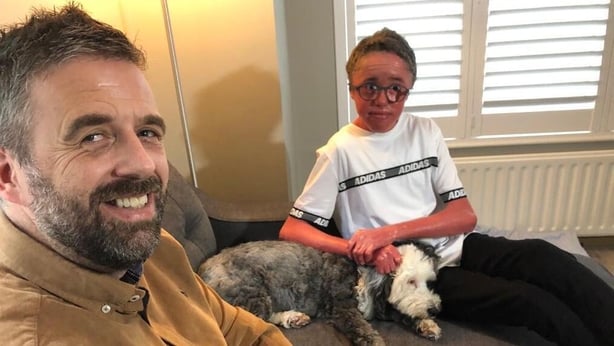 Ian also supports his wife, who is currently undergoing intensive treatment following the recurrence of her cancer earlier this year.
Both David and Lizzie describe Ian as their "rock" and say he never complains as he cares for them around the clock.
---
The 2019 Netwatch Young Carers of the Year are:
Munster: Lily Power, 18, from Co Cork who has been caring from a very young age for her mum who has Parkinson's.
Ulster: Áine Grant, 20, from Co Donegal who cares for her mum Nuala who was diagnosed with early onset dementia two years ago.
Leinster: Matthew McCartin, 17, from Co Wexford who has been caring for his dad since he was five years old. His Dad now has advanced Parkinson's Disease with dementia and uses a wheelchair.
Connacht: Hailey Golden, 11, from Co Mayo who has three brothers with special needs. She has learned 'Lámh' and Picture Exchange Communication and helps to feed and dress them and to use their speech devices.
Speaking at the gala awards ceremony, Catherine Cox of Family Carers Ireland said: "We are thrilled to announce Marcin as our 2019 Netwatch National Carer of the Year. His commitment to his family is an inspiration to us all.
"As always we are in awe of our four Young Carers of the Year 2019 and the maturity and dedication they show in helping care for their loved ones.
"We look forward to this event each year which not only gives family carers the recognition they deserve, but also shines a light on caring in Ireland today and the challenges that many face in their roles.