If Fine Gael had hoped the "Maria Bailey affair" was going to slide into oblivion after the party de-selected its Dún Laoghaire TD her latest letter to local members will have disabused that notion.
By raising questions about how the party's hierarchy conducted itself, alarm bells will be ringing within Fine Gael that Deputy Bailey is, as Dylan Thomas recommended, not going "quietly into that good night".
The furore first erupted when it emerged that the Dún Laoghaire TD was taking a personal injury claim against a Dublin hotel after falling off a swing on the property - a claim she subsequently dropped.
While the Taoiseach Leo Varadkar sanctioned Deputy Bailey, removing her from chairing the Oireachtas Housing Committee, her own constituency subsequently convened and passed a motion which was widely viewed as a move against her.
While she wasn't named, the motion called on the party's National Executive Council to "urgently review" its general election ticket in the constituency and "make any changes necessary in order to improve our prospects".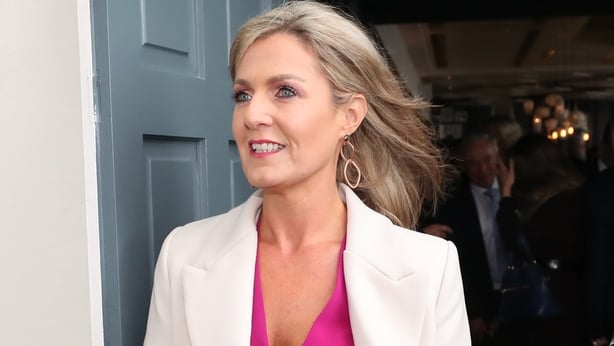 It's that demand for a "review" which Deputy Bailey zoned-in on in her letter to Fine Gael members in Dún Laoghaire last Monday.
She wrote: "I am not aware whether the review requested by the constituency was in fact carried out by the Executive Council. If such a review was conducted, I was not advised of any conclusions or the reasons for such conclusions."
The Dún Laoghaire TD added that she was "not afforded any opportunity" to address the Executive Council about any review and concluded herself that "no review was carried out by them".
However, the Taoiseach told journalists in the Croatian capital Zagreb that a review had happened.
He explained: "It involved reviewing what our best chance of holding two seats in Dún Laoghaire was; and obviously we've polling data as well that was done a few weeks ago that would confirm the decision that we've made."
The letter raises two questions: (a) the issue of the review and (b) what Maria Bailey intends to do about it?
The first thing to say about the motion, which was passed on Halloween night by the Dún Laoghaire branch of Fine Gael, was that it was non-binding - party headquarters was not under any obligation to act on the request.
However, in the aftermath the Taoiseach and many of his ministers said that, as a general principle, it was the membership which selected general election candidates and that, specifically to Dún Laoghaire, they would listen to the members' concerns.
Roll-on to 14 November, and the Executive Council met to consider a letter from the Taoiseach Leo Varadkar proposing, as party leader, that Bailey be deleted as a general election candidate under Rule 44A of the party's constitution.
Deputy Bailey asked, and was allowed, to address the National Executive Council that night - something which wasn't standard procedure as she wasn't an NEC member. Despite her pleas, the Council backed the Taoiseach's recommendation and she was deselected.
The outcome raised immediate questions about what Maria Bailey would do, but her statement to the media appeared to suggest she was not going to go on the warpath.
While it said she would "take time to reflect", Maria Bailey also thanked Fine Gael members for their support; thanked the Executive Council for allowing her to speak at the meeting; and described herself as a "proud member of Fine Gael".
But how do things stand now - particularly, when a grievance at procedure has been publicly aired?
The truth is that only Maria Bailey herself knows.
She could try to appeal within party structures, but that seems unlikely to yield much reward.
She could try to take a legal case, but the grounds under which she could appeal appear to be unclear.
Or she could press the nuclear button and choose to stand as an Independent in the general election - however, there has been no indication of such an intention to date.
Amid the uncertainty raised by the letter, what will concern Fine Gael headquarters is that this could morph into a running and public battle over the party's internal rules and procedures.
In her letter last week, Maria Bailey mentions a meeting with Finance Minister Paschal Donohoe and General Secretary Tom Curran at which she was informed of Leo Varadkar's decision to propose her de-selection.
She pointedly stated there were "no reasons given for this judgment" nor was it explained how her constituency's motion for a review has changed to "solely that of the Taoiseach's proposal".
Maria Bailey concluded her letter to Fine Gael members in Dún Laoghaire by stating: "I appreciate that this has been a difficult time for you also, but it is very important to me that the record be corrected".
So, maybe that will be that.
Or, maybe it won't.