Israel's military has said it will investigate unanticipated civilian casualties in a strike on an Islamic Jihad target in the Gaza Strip.
"According to the information available to the IDF (Israel Defence Forces) at the time of the strike, no civilians were expected to be harmed," the army said, after eight members of the same Palestinian family were killed.
"The IDF is investigating the harm caused to civilians by the strike," it said in a statement.
It was the single deadliest incident in two days of hostilities between Israel and the Palestinian militant group Islamic Jihad in the Gaza Strip this week during which 34 Palestinians were killed, almost half of them civilians,according to Palestinian officials.
Israel hit the home of Rasmi Abu Malhous, who it described as an Islamic Jihad commander, before a ceasefire between the sides came into force.
The strike killed him, five children and two women, according to the Palestinian health ministry in the strip, where the Islamist Hamas movement rules.
Islamic Jihad, the second most powerful Palestinian militant group in Gaza after Hamas, said Mr Malhous was "known as a person affiliated with Islamic Jihad but he was not a commander".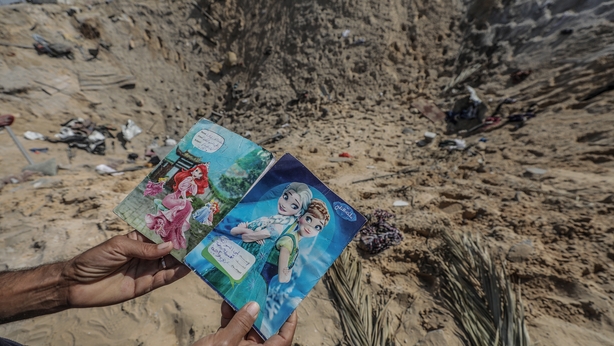 An Israeli strike on Tuesday killed a top Islamic Jihad commander, Baha Abu al-Ata, and his wife and brought a wave of rocket fire into Israel in response.
Yesterday, in the final hours before the Egyptian-mediated truce took hold, residents and medical workers said an Israeli missile struck and destroyed a house in Dir al-Balah, killing eight of the family members inside.
The Israeli army said Islamic Jihad fired more than 450 rockets at Israel. Dozens of Israelis were injured but there were no reports of fatalities.
Israel launched fresh strikes against Islamic Jihad targets in Gaza early today in response to new rocket fire, underscoring the fragility of the truce.
Israeli Prime Minister Benjamin Netanyahu said that Israel, having killed the Islamic Jihad commander, was not interested in a broader conflict but would respond to every attack "with a very sharp attack and response".