Ashimedua Okonkwo, known also as Meddy, has been sending money back home since she moved to Ireland almost 20 years ago, and says she is proud to be able to do so.
Meddy, who is the principal in the law firm she founded in 2012 - Cyril and Co Solicitors in Balbriggan, Co Dublin - is originally from Nigeria. She says children there are raised by their communities who contribute to their education. 
She said that girls are often under-educated in Nigeria and women's voices are not heard. 
As a result, many women who leave Nigeria take it upon themselves to help to educate girls back home. They buy books for local libraries and support girls in their communities.
Meddy was speaking after Independent TD Noel Grealish raised the issue of remittances in the Dáil last Tuesday, where he singled out Nigerians in particular.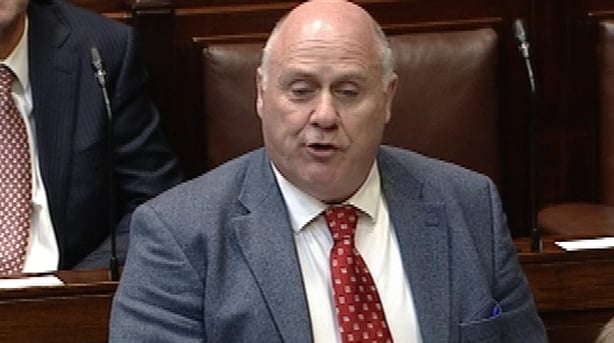 The Galway West TD said €3.4 billion sent to Nigeria over the past eight years was "astronomical".
While Mr Grealish was relying on estimated figures from the World Bank, CSO figures have indicated that, across many years, the figure has been around €17 million a year. 
According to the 2016 Census, there were around 13,000 Nigerians living in Ireland.
A spokesperson for the Immigrant Council said that Mr Grealish's comments "seem to be ungrounded and based on an uneducated interpretation of out of context information".
The spokesperson said "scrutinising only one group of migrants for what all migrants do, including Irish living abroad, is shameful".
Life in Nigeria is very different for the people Meddy left behind. Describing a doctor's visit she said: "It's not like here where you go to the GP and pay your €55.
"Everything is private when it comes to medical care. If you don't have money, the hospital won't treat you. There are no ambulances" 
In many areas in Nigeria, there is no running water or electricity and every home has a generator. "If you live in Europe and your parents are in Nigeria, you can't leave your parents in darkness," she said.
She added: "When you leave, you don't just shut the door on them." 
Meddy is the chairperson of AkiDwA, a network of migrant women in Ireland.
She is an international advocate, adviser, trainer and researcher on human rights and civil society issues in relation to refugees, women's human rights, gender-based violence and harmful traditional practices. 
She serves on the board of the National Women's Council of Ireland and she sits on the Louth and Meath Education and Training Board.
Meddy recently completed her doctorate research on Inequality in Law at Trinity College, Dublin.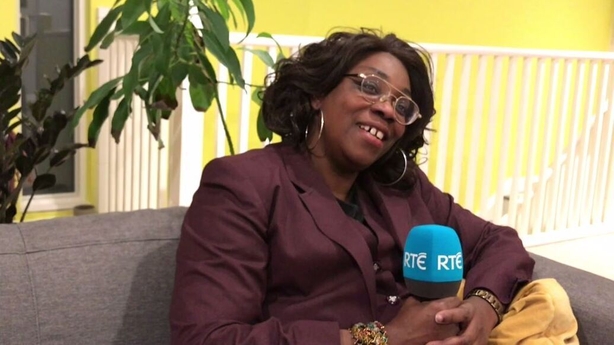 She said that she and her colleagues all pay their taxes in Ireland. "You can't earn money without Revenue knowing."
If you look at Nigerians working in Ireland, Meddy says that many doctors and healthcare assistants are Nigerians. She said they often work long hours of overtime and send their hard-earned money back to help their loved ones. 
When Meddy's mother suffered a stroke a number of years ago, she sent money home to pay for carers to look after her, at a cost of €50 per carer per month. 
After her mother passed away, her driver - who Meddy paid for - couldn't get another job, so Meddy paid for his two children to go to school. Their yearly fees were €200. 
Meddy points out that these are not astronomical amounts of money.
Asked what she thought of Mr Grealish's comments, she said they were completely unnecessary; adding that she believes the Irish Government has proper processes to collect tax from ordinary workers.