The recipient of Ireland's first double lung and liver transplant has said his donor and their family are never far from his thoughts.
Robert Sheahan, 29, from Askeaton in Co Limerick, is the first person in Ireland to receive a liver and double lung transplant, thanks to organ donation.
He underwent the long and complicated transplantation operation in June and is now on the road to recovery.
Mr Sheahan has praised his donor and their family, saying that he would not be here today without them and their very important decision.
Speaking on RTÉ's Today with Sean O'Rourke, Mr Sheahan said he woke up after surgery on his 29th birthday surrounded by his family.
Mr Sheahan, who was diagnosed with cystic fibrosis as a baby, said he never really felt the effects of the disease until his mid-20s.
He said that the possibility of a liver transplant had been discussed before he suffered a number of lung collapses between July and December 2018.
He said that he became dependent on oxygen and had limited mobility.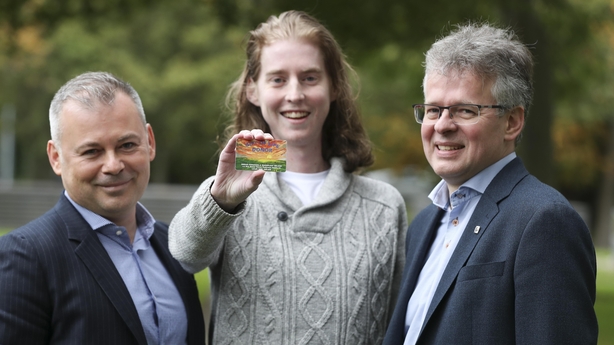 It became evident pretty soon, he said, that he would not survive without both transplants.
Mr Sheahan said he never thought too much about the fact that he was the first in the country to undergo a double lung and liver transplant, because he and his team were pushing for it.
Two surgical transplant teams, one from the National Heart and Lung Unit at the Mater Hospital and another from the National Liver Transplant Unit at St Vincent's University Hospital, worked for around ten hours during the procedure.
He said that he knew he was in good hands because he had had extensive talks with medical teams ahead of the surgery.
"I had had plenty of meetings with medics, surgeons, anaesthetists, nurses. We discussed it so much in advance that I don't think I ever really had such a concern that this was a first," he said.
"My main concern was getting the job done. I remember waking up in ICU and it was my 29th birthday and my family were around me. What a present to get.
"So, I would like to take this opportunity to absolutely thank the donor and the donor's family, without whose very important decision, I wouldn't be here today."
Mr Sheahan said his future was "wide open now", adding that he thanks his lucky stars every day.
He said he has lots more energy, is eating well and has recently started driving again. He said he also hopes to get back into the gym in December. He urged everyone to consider organ donation saying that it saves lives.
Mr Sheahan said: "The future is wide open now, I can literally think of anything that I might want to do, which I didn't have the opportunity to do for a while.
"Organ donation saves lives and I would encourage anybody out there who's considering it to talk about it with their families. It's a serious discussion to have and to sit down and properly talk about it with your families."
Lars Nölke, head of the Heart and Lung Transplantation Unit at the Mater Hospital, said conversations between the two medical teams had taken place weeks in advance of Mr Sheahan's surgery and "all the lines had been sketched out."
He said that when the donor came in, he rang Emir Hoti - Director of the National Liver Transplant Programme at St Vincent's University Hospital - to ask "will we go for it."
Mr Hoti said the procedure started as planned and there were no issues during the surgery.
He said that by the time he was ready to close, Mr Nölke was ready to take over for the lung transplants.
Mr Nölke added that while the liver transplant was taking place, he was transplanting the heart from the same donor in the theatre beside them.