Over 10,000 social housing units will need to be retrofitted to meet energy rating targets in the coming years, a group representing housing schemes has said.
The Irish Council for Social Housing represents 270 organisations managing 35,000 social housing units across the country, and has said that almost one-third of those units will need to be retro-fitted to meet energy-saving standards into the future.
The ICSH is holding its biennial conference in Wexford on the theme of innovation delivery and sustainability, with a number of speakers outlining actions which need to be taken to make current and future homes "more climate-resilient".
The council has welcomed the Government's commitment of €45 million in this week's Budget to retro-fitting homes, and says that the social housing sector can play the lead in future-proofing for low-energy standards.
"It's a major issue going forward, both for tenants and for housing organisations - to try and reduce fuel bills for tenants but also to reduce maintenance for housing organizations," CEO Donal McManus said.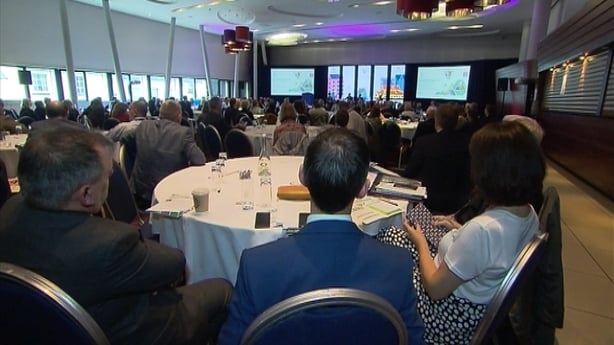 "You want to have your stock in good condition but also want to have good energy efficiency for tenants," he added.
He said there are about 10,000 social housing units countrywide which need upgrading to meet energy-saving standards.
He said that a retro-fitting programme, managed properly and involving all relevant parties including the Government, voluntary organisations, the construction industry and banks, could go a long way towards reducing energy consumption in our homes as well as alleviating "fuel poverty".
A 2017 survey by the ICSH found that one in three of its tenants don't find it affordable to heat their homes and, with carbon-based fuels likely to rise in price in the coming years, alternatives will be necessary.
We need your consent to load this rte-player contentWe use rte-player to manage extra content that can set cookies on your device and collect data about your activity. Please review their details and accept them to load the content.Manage Preferences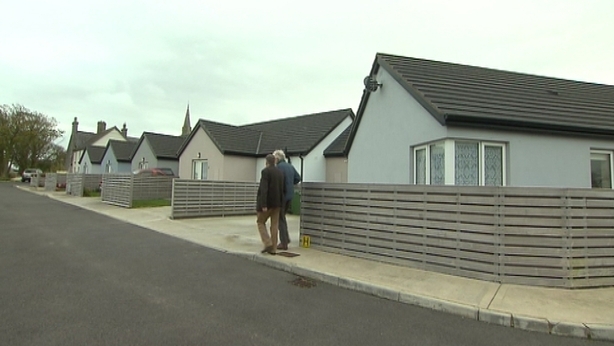 "Only by bringing the parties together and agreeing a consensual way forward, is the only way that this will be resolved long-term," Mr McManus said.
He said that retrofitting "is not only a necessary climate action but a poverty-proofing measure too" and that social housing "tends to be the lead sector in bringing forward these initiatives" and associations "are willing to play their part".
A number of social and voluntary organisations have been honoured at the ICSH conference, including the Rathangan Senior Citizens Housing Association for their work in planning and delivering the seven-unit McCall's Cottages in the Co Wexford village.
The sheltered housing scheme has an innovative energy yield system which runs on minimal amounts of electricity and uses moist air to create heat from the latent energy in the moisture.
The system provides constant heat, as required, and hot water for the residents.
The concept of the cottage development itself was to give people "some happiness and space" when their own homes became unsuitable for various reasons, according to William Considine of the housing association.
"We saw that in the locality here, there were many people living down lanes, living in remote areas on their own and it wasn't really a safe situation. We're delighted we have seven people here and they're very happy."