One of the directors of Quinn Industrial Holdings has said "the barbarity" of the attack on his colleague Kevin Lunney is "stark" and is set apart from anything else that has happened to the executives at the company.
Last week, Mr Lunney was abducted outside his Fermanagh home and seriously assaulted, before being dumped on the side of the road on Co Cavan.
Speaking on RTÉ's Claire Byrne Live, John McCartin said: "While we are all shocked by this, I don't think people are surprised."
He said they had been previously "threatened explicitly" to their faces and in correspondence sent to the company.
Mr McCartin described the recent incident as an attack on the region, the community and the "economic well-being of a big chunk of the country".
He said: "We want to be able to continue with our work, continue to protect the jobs and to protect the business and the local economy.
"We should be allowed to go about our business without being attacked."
Mr McCartin also said that while he has a "weight of responsibility" to his family, he also has a "weight of responsibility and a duty of care to the wider economy and to the project they set about when they formed QBRC," the parent company of Quinn Industrial Holdings.
"I certainly hope that the future will see us get some sort of comfort, and that we can function in safety and move around in safety, and that we can say to our families we are correct and right to continue with his project."
Mr McCartin said he felt "very supported by the community" and those who live around him.
He said people had expressed their disgust at what happened and their thanks for the "resolve to continue our project".
Mr McCartin said he was not aware if he was being followed by garda security detail, but said he would "certainly be more comfortable driving to my house if I knew that someone knew where I was at all times".
He added that "it's difficult to comprehend why people would want to do this" and "it's difficult to comprehend how people can countenance it".
When asked if he has been living with fear, he said "we have become somewhat hardened to the criticism", which he described as "a slow burner".
"I couldn't say we have always lived in fear because we have just gotten used to it as we go," he said.
Examination of Lunney attack site in Cavan concluded
Gardaí have concluded their search of a site at Drumbade outside the village of Ballinagh, Co Cavan.
They suspect that Mr Lunney may have been held captive and beaten inside an old metal horse box found there.
Specialists from the Garda Technical Bureau and officers from the divisional search team carried out a detailed forensic examination of the horse box which has been tested for DNA and other evidential material.
They searched the immediate area, which is around an acre, and includes a fenced off site with scrap metal.
They are also seeking to trace a black Audi car that they believe was used to kidnap Mr Lunney and bring him across the border from Co Fermanagh.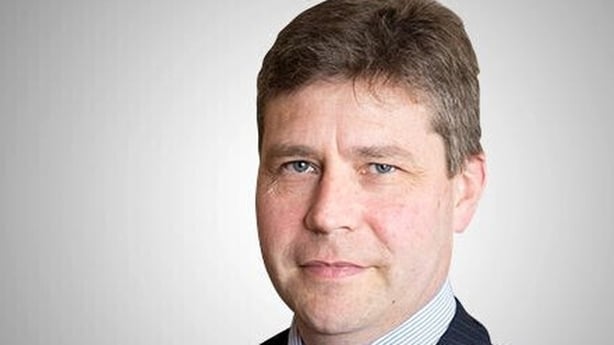 Gardaí believe an organised crime gang involved in cross-border criminality is behind the attack on the 50-year-old father-of-six.
The gang is linked to a former IRA member who has criminal convictions and is suspected of being involved in serious crime including ATM robberies.
Gardaí also believe they may have identified one member, a known criminal from Co Cavan who bought industrial bleach used to destroy forensic evidence.
Mr Lunney was attacked by armed and masked men and abducted outside his home in Derrylin in Co Fermanagh as he arrived home from work on Tuesday evening.
He was driven across the border in the boot of a car and held against his will for almost three hours during which he was brutally beaten.
Mr Lunney was found by a farmer in Cornafean in Co Cavan at around 9pm that night after he had been left seriously injured on the side of the road.
Gardaí have renewed their appeal for information in relation to the attack and are continuing to liaise closely with the Police Service of Northern Ireland in the investigation.
They say they will make every effort to bring these violent criminals to justice, but need the support of the local community in order to do so.
Gardaí are appealing to anyone in the wider Cavan area extending from Ballyconnell/Belturbet to Cavan town, Ballinagh and the townland of Drumbrade who saw a black saloon Audi between 6pm and 10pm on Tuesday 17 September or anyone with dashcam footage of the N87, N3, N55 and local roads to contact them.
They have also asked for information on the attack or other criminal activities in the Cavan/Fermanagh border area in recent years to contact Cavan Garda Station on 049 4368800, the Garda Confidential Line on 1800 666 111, or any garda station.