The families of a British-Australian woman and her Australian partner have pleaded for their immediate release from a notorious Iranian prison.
Jolie King and Mark Firkin, who live in Perth, Western Australia, have been held for the past ten weeks in Tehran's Evin prison, with Ms King recently completing a lengthy period in a tiny one-person cell.
Ms King had been "scared", "disoriented" and "intimidated" while kept in solitary confinement, the partner of another captive in the same prison, Nazanin Zaghari-Ratcliffe, said.
The couple were arrested for flying a drone near the capital Tehran without a licence, Pouria Zeraati, editor in chief at Iranian television station Manoto TV, said on Twitter.
Mr Zeraati, citing unidentified sources, said the couple had not yet stood trial.
"The family says this was a misunderstanding and Jolie King and her fiancé Mark Firkin were unaware of the Iranian law which bans drone flights without a licence," Mr Zeraati tweeted.
Earlier reports said the couple were arrested while camping near a military area around Jajrood in Tehran province.
The Perth-based couple had been documenting their journey on social media for the past two years, but went silent after posting updates from Kyrgyzstan and Pakistan about ten weeks ago.
"Our families hope to see Mark and Jolie safely home as soon as possible," a statement released on behalf of their relatives said.
Before setting off, the couple had written on their blog that they "can't wait to share all of our experiences and the beauty of all the different destinations and countries we will be visiting".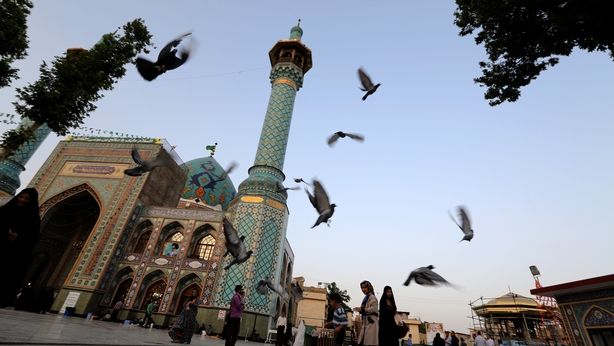 Yesterday, Australia revealed that three of its citizens had been seized by authorities in Tehran.
The Times of London reported the third person was a British-Australian academic who studied at Cambridge University and was working as a lecturer in Australia when she was arrested in Iran nearly a year ago.
News of the arrests came after Australia announced it would join a US-led mission to protect shipping through the Strait of Hormuz, with tension high in the Gulf region.
The Times also reported that Ms King and the other woman were being held in Tehran's Evin prison and that one of them had been told she was being held as part of a plan to facilitate a prisoner swap.
Already difficult relations between Iran and the US - and American allies - have threatened to boil over since US President Donald Trump in 2018 abandoned a deal to limit Tehran's nuclear programme, and Iran resumed some proscribed nuclear activities.
Australian Prime Minister Scott Morrison last month announced a "modest" Australian contribution to the US-led Gulf mission - including a frigate, a P8 maritime surveillance aircraft and support staff - which will also involve British forces.
Asked about detained Australians, Mr Morrison said the government would "continue to pursue these matters in the interests of the Australians at the centre of these cases".
"We will do that carefully and we will do that in close consultation through our officials who have been part of this process now for some time," he told reporters in Canberra.
Foreign Affairs Minister Marise Payne said she had raised the cases "many times" with her Iranian counterpart Javad Zarif, including as recently as last week.
"The government has been making efforts to ensure they are treated fairly, humanely and in accordance with international norms," she said, adding that there was "no reason" to believe the arrests were politically motivated.
Earlier this week, the Australian government updated its travel advice for Iran to "reconsider your need to travel" and "do not travel" to areas near the border with Iraq and Afghanistan.
It was not immediately clear if any of the three have been charged.
Additional reporting: PA