A new report has warned that any disruption to North-South police cooperation brought about by a no-deal Brexit could have serious consequences.
The research was carried out for the Irish Human Rights and Equality Commission and the Northern Ireland Human Rights Commission.
The report states that as a current European Union member the UK participates in a range of justice and security cooperation measures, such as the European Arrest Warrant and Europol.
If the UK leaves the EU without a deal, there will be immediate consequences for the ability of the UK to continue to participate in those measures, the report warns.
It says that given the 498km (310 mile) land border and the specific post-conflict realities on the island of Ireland, any disruption to police co-operation could have serious consequences.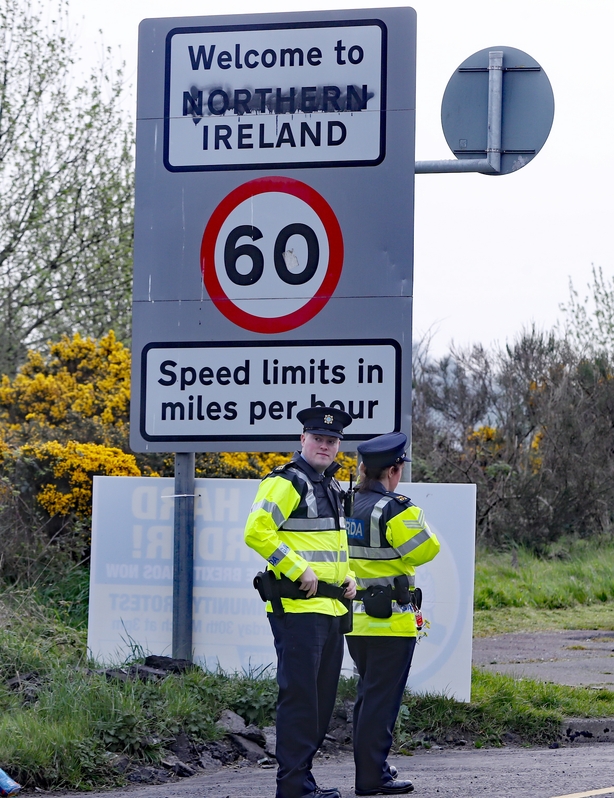 The report also says that the post-hard-Brexit UK will have to rely on the 1957 Convention on Extradition as there is no precedent for non-EU involvement in the European Arrest Warrant (EAW).
It says extradition on the island of Ireland is a key concern for justice officials, noting that historically it has been a politically sensitive and difficult issue.
It adds the EAW resolved many of those issues.
It also states that despite goodwill between the PSNI and An Garda Síochána, legal restrictions could have an impact on operational capability and efficiency of investigations and prosecutions.
Commenting on the report, Chief Commissioner of the Irish Human Rights and Equality Commission Emily Logan warned the threats from the breakdown of EU-UK security co-operation cannot be ignored considering the needs of victims of crime.
Garda Commissioner Drew Harris has said gardaí want to continue to share information on policing with Northern Ireland and the UK post-Brexit, but they will be hindered without agreement between the UK and the EU on co-operation on criminal justice matters.
Commissioner Harris said there would be difficulties in policing some cross-border issues after Brexit and the situation would not be the same after the UK withdraws from a lot of Europe's Criminal Justice treaties.
He warned that while co-operation must and will continue, it is not realistic to think that 60 years of improvements in criminal justice cooperation across Europe will be ignored by Ireland in favour of laws written in the 1950s.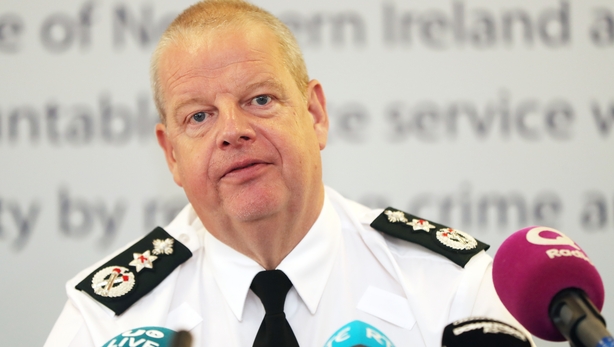 Elsewhere, PSNI Chief Constable Simon Byrne said it was unrealistic and impractical to police a land border with 300 crossings adequately after Brexit.
Speaking on RTÉ's Today with Miriam, he said that a return to a hard border could create "the emotional anger" that would enable dissident republicans to recruit vulnerable people to their cause and lead to further violence.
Mr Byrne said the political vacuum in Northern Ireland was unhelpful and created the space where police officers become the "shock absorbers" for failures elsewhere.
He said "the last thing we want" is a return to paramilitary policing, as this would undermine all the efforts to change policing in Northern Ireland over the years.
He said he has met Commissioner Harris and both forces are determined to ensure that they help people to maintain the momentum of their daily lives, even with the prospect of a hard border.
Concerns over extradition in event of hard Brexit
The head of the Northern Ireland Human Rights Commission has expressed concerns about upsetting extradition agreements and other sensitive criminal justice procedures between north and south in the event of a hard border.
Speaking on the same programme, Les Allamby said cross-border policing co-operation will continue, but the oversight and accountability of justice issues may change.
He said if the UK leaves the EU in a disorderly fashion, it is much less clear how we can move forward with data sharing, prosecution arrangements, arrest warrants and extradition.
Mr Allamby said legal challenges to extradition are more likely and warned that "upsetting what is a very effective, but delicate ecology is not wise".
He said it was not wise either to "play fast and loose with issues of human rights or criminal justice".