More than 100 people arrived at Irishtown Garda Station this afternoon to take part in what they described as an anti-hate speech rally.
Organisers from the Speakers Unicorner group said the garda station is responsible for policing the area around Barrow Street, where they allege a number of racist rallies have been held.
Representatives from LGBTQI groups, trade unions and migrant rights organisations also called on An Garda Síochána to enforce hate speech laws in the area.
The rally progressed to Google headquarters on Barrow Street where the activists called on multinational technology companies to remove what they describe as hate figures from their platforms.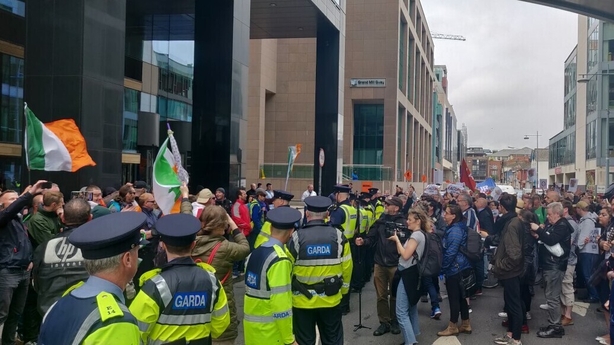 A further 100 people joined the rally at Barrow Street to counter-protest against approximately 50 people who have been regularly stationed outside Google's offices.
The groups exchanged chants and were separated by a line of gardaí.