Around 200-300 people have attended a protest in Dublin city centre against cruelty to greyhounds.
The demonstration heard calls for the Government to ban greyhound racing.
Actor and activist Pauline McLynn said the industry has had a century to get dog welfare right and had failed to do so.
She said the Government should not be supporting a dying industry and called for state funding of Bord na gCon to end immediately.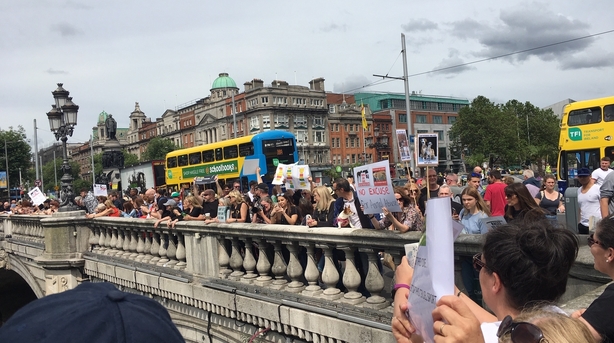 The protest started at the spire in O'Connell Street and made its way to Leinster House where some of the activists tied dog leads to the gate.
A minute's silence was held for all the dogs that have been destroyed in the greyhound industry.
Speakers also called for an immediate end to greyhound racing.