One of the most recognisable faces in British life for well over a decade, Alexander Boris de Pfeffel Johnson, the politician with the high profile will now assume the highest office.
In many ways, Brussels kick-started his career. Ironic, perhaps, others may say it's bananas.
As a Daily Telegraph correspondent based in the city, he churned out Eurosceptic stories, at one point saying new rules were on the way regulating the curvature of bananas.
Such tall tales fuelled anti-EU sentiment back home, people started to take notice of the journalist.
His profile rocketed further, with various TV appearances, notably on BBC's Have I Got News for You.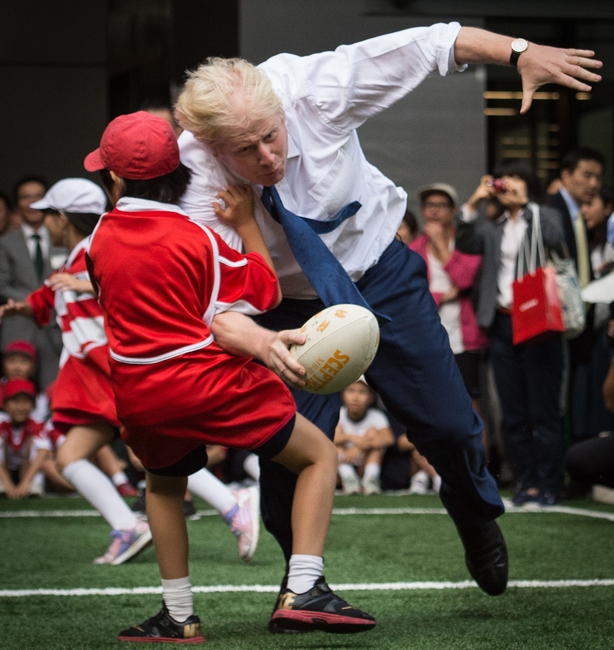 A spell as editor of the influential Spectator magazine followed, as did some high profile controversies about some of its coverage.
He was first elected as an MP in 2001, but his first term was marred amid accusations that he lied about having an affair.
In 2008, after running a disciplined campaign, he was elected Mayor of London.
It was a job with prestige, power and publicity, with the city hosting the Olympics in 2012.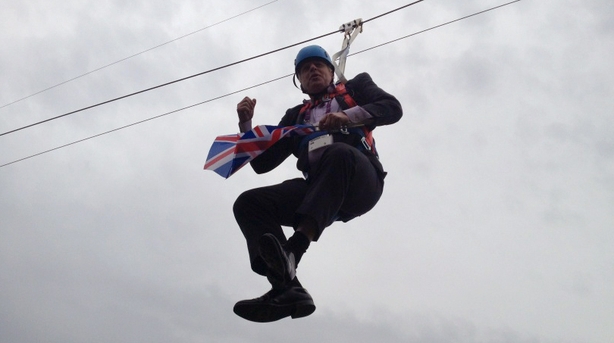 It was around this time, that his low or high-light of his tenure occurred. He became stuck on a zip wire and was left dangling above the ground.
It seems he benefitted from the episode. Almost uniquely, it looked like he could survive any form of embarrassment. He served two terms as London Mayor.
Initially, it hadn't been clear just which side he would support in the Brexit referendum.
Then prime minister, David Cameron, an old friend/foe from his Eton and Oxford days, was hoping he would support the Remain argument, or at least not actively support Leave.
Famously Boris Johnson had written two newspaper comment pieces, setting out the arguments for staying and exiting.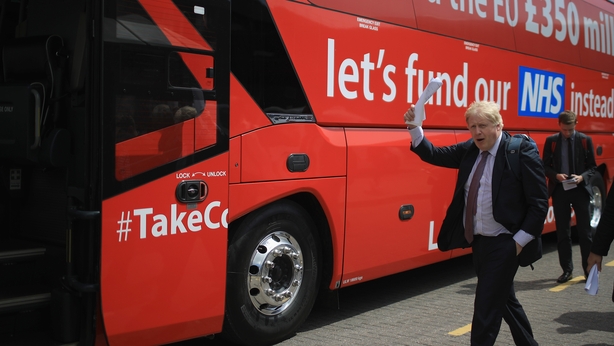 In the end, he went with the latter and became a leading figure in the Brexit campaign, making some controversial claims about how an EU exit would save money that could be pumped into the NHS along the way.
Boris Johnson seemed slightly shocked as he addressed the media on the morning of the referendum result. The UK had voted to leave.
As David Cameron departed, Boris Johnson began to launch a leadership bid, but it failed before it began, but he bounced back again. His appointment as Foreign Secretary by Theresa May surprised many. The predicted controversies followed.
But it was the issue of Brexit that brought his time in government to an end. He resigned, criticising Theresa May's deal and the backstop, which he said amounted to "moral blackmail" of the British government.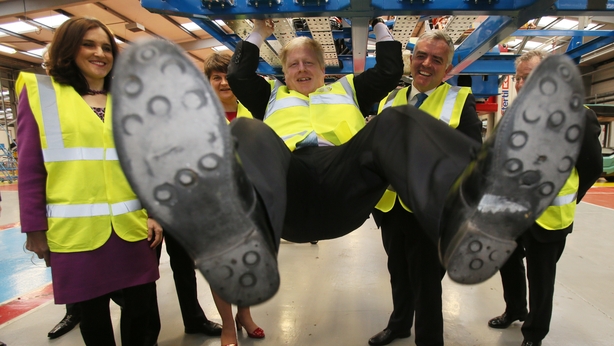 Once comparing the border on the island to that of the one between boroughs in London, Boris Johnson has said he not willing to accept the backstop, even if a time limit was set.
He has said that "under no circumstances" will there be a hard border on the island of Ireland.
Loved and loathed, Boris Johnson is described in a multitude of ways.
A breath of fresh air, able to deliver Brexit or a self-serving politician full of bluster.
One of those few politicians known by his first name, his opponents wince at the over-familiarity of it.
They now though have bigger worries, as Alexander Boris de Pfeffel Johnson will shortly be referred to by a new title ... Prime Minister.