A valuable document written and signed by Pádraic Pearse has been discovered in Co Kerry.
The document is a 1915 school report written for a pupil at Scoil Éanna, Rathfarnham in Dublin where the Easter Rising leader was headmaster.
Written in Irish, the report contains Pearse's evaluation of the academic performance of a Mícheál Ó Súilleabháin.
We need your consent to load this rte-player contentWe use rte-player to manage extra content that can set cookies on your device and collect data about your activity. Please review their details and accept them to load the content.Manage Preferences
Commenting on Mícheál Ó Súilleabháin's performance during the year Pearse says: "Do bhí Mícheál lag go leor i dtosach na bliana, ach tá mianach maith ann, agus tháinig sé chun cinn go maith. Níor mhór dó cúpla bliain eile ar scoil, nó bliain ar a a laghad."
[Mícheál was quite weak at the beginning of the year, but he has ability, and he gradually improved. Two more years in school would benefit him, or at least one more year.]
Ó Súilleabháin is described as being 'very good' at Irish and Drawing and 'reasonably good' at History and Geography.
"'Manual Work' in the expansive gardens formed a significant part of school-life in Scoil Éanna and Pearse describes Ó Súilleabháin as being 'fairly good at it until he gave it up."
The curator of the Pearse Museum in Dublin has described the find as significant.
The single-page school report was found by artist Mike O'Donnell while searching through family papers at his home in Tralee.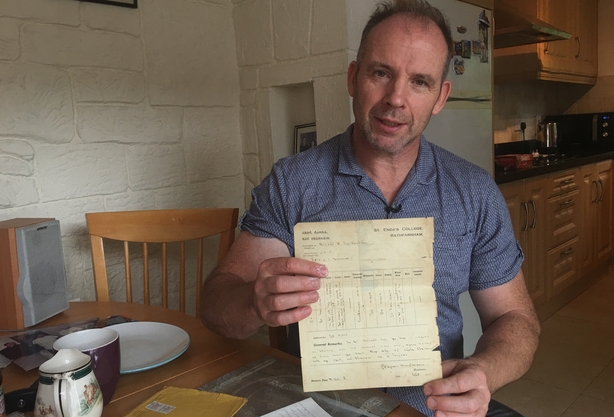 He said: "I was rummaging in a cupboard and I found an envelope which contained a letter written by my granduncle in Toronto to my father here in Tralee back in 1982.
"In the letter my granduncle says he is enclosing an historically important document as a gift.
"My granduncle states that he came upon Pearse's school report by chance when it fell out of a second-hand book he had purchased in Oxford way back in 1953."
A document written and signed by Patrick Pearse has been discovered in Co Kerry. The document is a 1915 school report written for a pupil at Scoil Éanna, Rathfarnham in Dublin where the Easter Rising leader was headmaster | https://t.co/HPg9XBwJr9 pic.twitter.com/Kyjx9gUdUO

— RTÉ News (@rtenews) July 19, 2019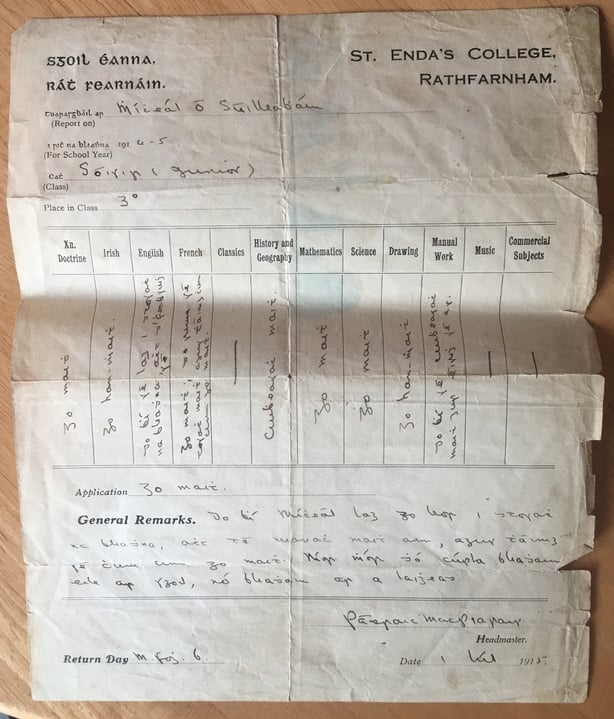 Brian Crowley, curator of the Pearse Museum at Scoil Éanna, said it is an important discovery.
"While Pearse's signature and handwriting has survived in numerous documents, to find a document penned by such an important and prominent figure in Irish history is always a significant one," Mr Crowley said.
Little is known about Mícheál Ó Súilleabháin, the pupil who features in Pearse's school report.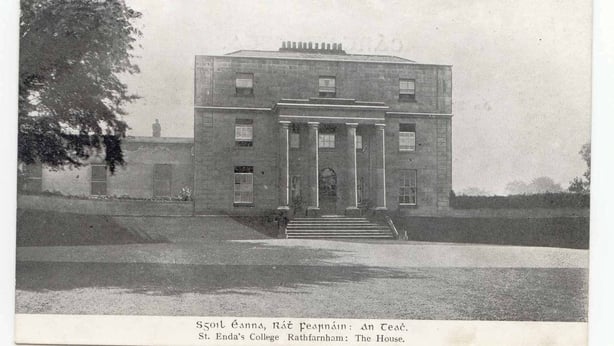 However, Mr Crowley believes he is quite likely the same boy as a 'Michael O'Sullivan', the Scoil Éanna pupil who played the leading role in a play staged by Pearse at The Irish Theatre in Hardwicke Street, also in 1915.
Dr Róisín Ní Ghairbhí of Mary Immaculate College, Limerick has carried out an in-depth study of Pearse's involvement in theatre and agrees with Mr Crowley's assertion:
"It's almost certainly the same boy. Michael O'Sullivan played the lead role in a play entitled 'Dunlaing Óg agus an Leannán Sí'.
"We can see from his school report that Mícheál Ó Súilleabháin was extremely good at Irish, a natural choice for lead role in an Irish language play. Also, numbers in Scoil Éanna had dwindled significantly during this period as Pearse's focus was very much on revolutionary activities, so it's highly likely that we are talking about the same Mícheál Ó Súilleabháin."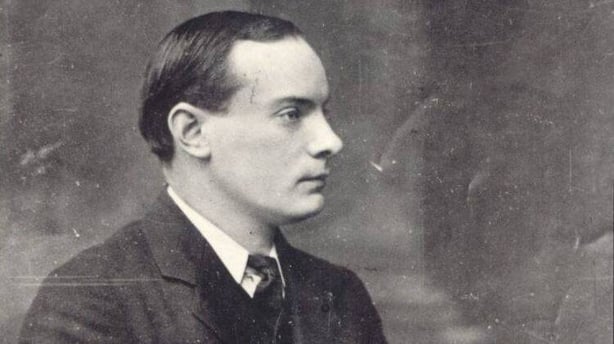 Dr Ní Ghairbhí said theatre formed a central part of the educational experience in Pearse's school and that the staging of Dunlaing Óg agus an Leannán Sí was the first time that a 'native' or a 'dráma dúchais' had been performed in a metropolitan theatre.
"The play in question had been collected in Sneem in Co Kerry at the end of the 19th Century. It was something similar to the 'agallamh beirte' or the mummer performances we are familiar with today."
"Pearse chose to put this particular play on during the interval when he staged his other plays in 1915 to draw attention to what he had recognised as a native strand in theatre. So Michael O'Sullivan found himself taking part in a play that was historical and significant, while performing it on the stage of a theatre founded by Joseph Plunkett, Thomas McDonagh and Edward Martin."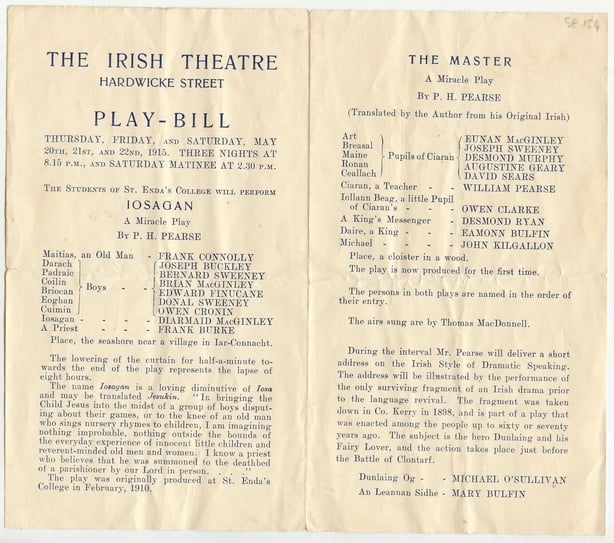 Scoil Éanna, or St Enda's School, was a school for boys established by Pearse in 1908.
In 1910, Pearse moved the school from Cullenswood house in Ranelagh to The Hermitage in Rathfarnham.
Mr O'Donnell, who found the school report, said his granduncle, Fr Leonard Boyle, understood the value of the document when he was gifting it to his father back in 1982.
"Fr Leonard had spent many years as prefect of the Vatican Library in Rome, so he understood the historical importance of the document. It's great that it's still in the house.
"I've always been interested in Pearse, since I was a young boy even. So I feel honoured and privileged to hold something that the great man once held.
"But I'm also curious about Mícheál Ó Súilleabháin. I wonder what happened him. It would be interesting to find out what became of him afterwards. Did he become a revolutionary or did he join the British army? Where did he end up, who were his family, where did he end up?"