The European Union believed the UK would produce Harry Potter-style wizardry in Brexit negotiations but instead faced a Dad's Army approach, according to a top EU official.
Frans Timmermans, European Commission first vice president, also said he was not sure Conservative Party leadership contender Boris Johnson was "being genuine" in his approach to the EU while foreign secretary.
He said: "I always had the impression he was playing games."
Mr Timmermans said in a BBC interview to be broadcast today, that British negotiators reminded him of Lance Corporal Jones in comedy classic Dad's Army, as they were "running around like idiots".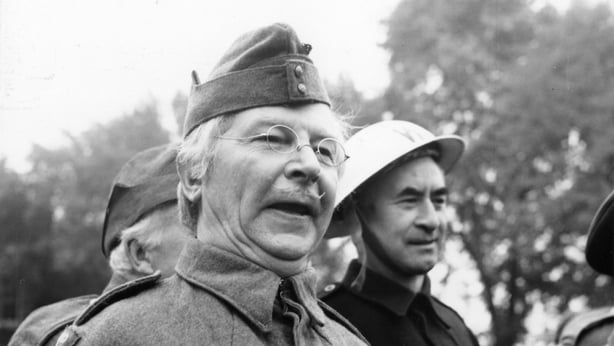 In the interview, Mr Timmermans said: "We thought they are so brilliant that in some vault somewhere in Westminster there will be a Harry Potter-like book with all the tricks and all the things in it to do.
"And then the first time I saw public utterances by David Davis and I saw him not coming, not negotiating, grandstanding elsewhere I thought: 'oh my God they haven't got a plan, they haven't got a plan'.
"That was really shocking frankly because the damage if you don't have a plan - you know, we see it - time's running out and you don't have a plan, it's like Lance Corporal Jones you know 'don't panic, don't panic', running around like idiots."
EU leader @TimmermansEU told @BBCPanorama UK ministers were "running around like idiots" when #Brexit negotiations began. @bbcnickrobinson can tell you more on Britain's Brexit Crisis tomorrow at 9PM on @BBCOne Read here: https://t.co/5IkK0Ryu3M pic.twitter.com/ByQZ93mdJE

— Panorama 🌐 (@BBCPanorama) July 17, 2019
Meanwhile, the EU's chief Brexit negotiator Michel Barnier has said "the UK will have to face the consequences" if it leaves the union without a deal.
Mr Barnier also told the BBC's Panorama that outgoing prime minister Theresa May and her ministers 'never' suggested they might opt for a no-deal Brexit during negotiations.
He said: "I think that the UK side, which is well informed and competent and knows the way we work on the EU side, knew from the very beginning that we've never been impressed by such a threat. It's not useful to use it."
Mr Barnier reiterated that there would be no renegotiation of the Withdrawal Agreement and it remained the only offer on the table.
.@MichelBarnier told @bbcnickrobinson for #BBCPanorama that the thrice-rejected agreement negotiated by @theresa_may was the "only way to leave the EU in an orderly manner". Watch Britain's #Brexit Crisis tonight, 9pm, @bbcone pic.twitter.com/EuuPBwgbU2

— Panorama 🌐 (@BBCPanorama) July 18, 2019
The European Commission's top official Martin Selmayr told the same programme the UK was unprepared to leave without a deal.
He said: "We have seen what has been prepared on our side of the border for a hard Brexit. We don't see the same level of preparation on the other side of the border."