The wife of an Irish man arrested in the United States has said her family will be torn apart if he is deported.
Keith Byrne from Fermoy, Co Cork was arrested on his way to work in Philadelphia early last Wednesday morning, and is currently being detained at a correctional facility.
The 37-year-old entered the US on a 90-day Visa Waiver programme in 2007. He overstayed this visa and subsequently got married in 2009.
Mr Byrne's arrest comes in the same week that US President Donald Trump promised an immigration crackdown, targeting undocumented people living illegally in the US.
His wife Keran Byrne told RTÉ News they have spent years going through the legal process to try to "adjust his status", but have been refused several times, due to a drugs conviction in Ireland.
She said they want to get the attention of "someone that can intervene in the situation".
"I don't know what the Irish authorities have the ability to do, but if they have the ability to do anything, then I would accept that kind of help," she said.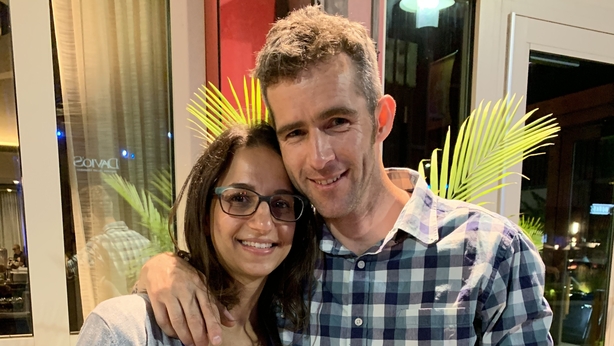 "We need to make the story known because it's tragic. Our family is going to be torn apart if Keith gets deported."
Ms Byrne said her husband was being treated like a criminal and described the situation he was facing as "unjust and unfair".
"He is not a criminal. He has a family and a business, and abides by the law like every other citizen," she said.
Immigration and Customs Enforcement in the US said Mr Byrne "failed to depart the United States under the terms of his admission" and that he has now been issued with a "visa waiver removal order".
Mr Byrne has a 13-year-old step son and two younger children, aged four and six, who are said to be "very sad and confused" about what is happening.
Ms Byrne said she did not believe her husband was one of the so-called "undocumented" immigrants because she said "he's been doing nothing but documenting his time here since 2010".
"He was given work authorisation, a social security number, the ability to drive. That has all been ripped away from him while we were still in the process of taking the next steps to continue the fight," Ms Byrne said.
She described her husband as "generous, kind-hearted, hard-working".
"He'll give a helping hand to anyone who needs it and right now he needs a helping hand", she said.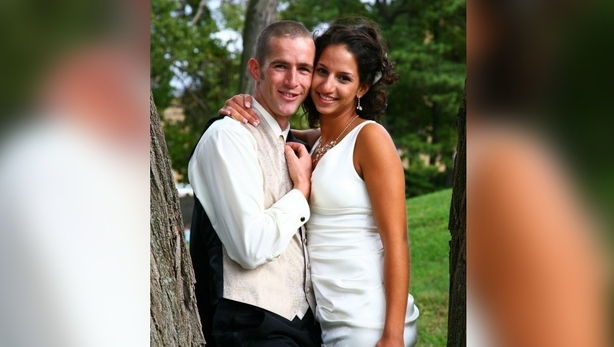 It is understood that US Immigration and Customs Enforcement (ICE) plans to swoop on thousands of people in raids across several major cities such as Chicago, Miami and Los Angeles.
An Irish immigration attorney based in Chicago says that it is understood that these raids will most likely target people who have already been issued final deportation orders.
However, Fiona McEntee of McEntee Law Company said: "This is not to say that other people who are also undocumented could not get swept up in this."
Ms McEntee said that people should be aware of their rights and familiarise themselves with advice from the American Council for Civil Liberties (ACLU) to let them know what to do "if ICE comes to the door".
We need your consent to load this rte-player contentWe use rte-player to manage extra content that can set cookies on your device and collect data about your activity. Please review their details and accept them to load the content.Manage Preferences
"The main thing to be aware of is that you do not have to open your door if ICE is there unless they have a warrant that is signed by a judge and not just an ICE warrant", and advised that information and knowledge is key for people to be fully prepared in advance.
The Department of Foreign Affairs in Dublin said it "understands the concerns of Irish citizens in the US and their families at home in light of reported developments", but added "these issues are a matter for the US authorities".
"Our embassy, as well as our six consulates across the US, work closely with the Coalition of Irish Immigration Centres who support the needs of Irish citizens in the United States."
It has advised anyone with concerns to contact the embassy or their local consulate or immigration centre, who the department said "can provide advice and suggest the names of reputable immigration lawyers if required".