The funeral has taken place in Cork of two-year-old Santina Cawley.
The toddler was found seriously injured at an apartment in the city last Friday and died at Cork University Hospital later that morning.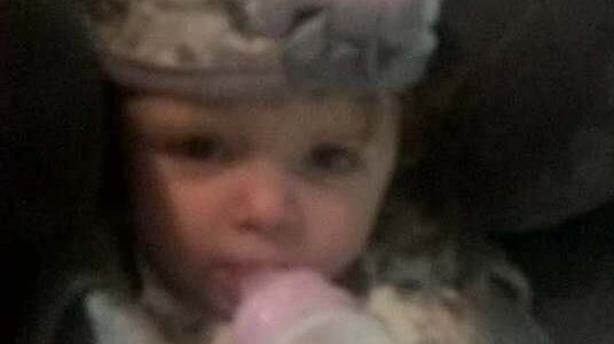 Gardaí are treating her death as murder.
During the funeral mass at the Cathedral of St Mary and St Anne, Santina's coffin was flanked by her mother, Bridget O'Donoghue, and her father, Michael Cawley.
Fr Oscar O'Leary, who is chaplain to the Travelling Community in Cork, acknowledged that today is a difficult day of great tragedy.
He told mourners that Santina had put much into the lives of the people around her through laughter and the happiness she brought them.
Fr O'Leary remembered the words of Santina's mother, Bridget, describing the toddler as her angel who always made her smile and laugh, a child who knew her own mind and what she wanted.
Offertory gifts, which were taken to the altar by her siblings Candice, Michael, Patrick and Thomas included a pink teddy bear and a troll doll.
After the mass, Santina was buried at St Catherine's Cemetery in Kilcully on the outskirts of the city.
In a statement issued to the media, her family said that they would forever mourn the loss of their precious Santina.
They also expressed gratitude to members of the public who raised funds through a Go Fund page that paid the funeral costs.
"The family are extremely grateful for the level of support, prayers and generosity the public have shown to them. Baby Santina's family can't express what it means to them", the statement read.