On World Refugee Day, we highlight the differing experience of two displaced people currently living in Ireland.
Abdullah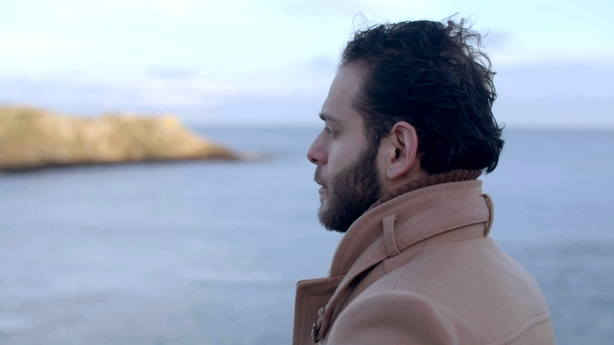 Abdullah was working as a music teacher when he was forced to leave Syria in 2015.
Living in the city of Deir ez-Zor, he saw bombs explode, was struck above the eye with an electric prod, was jailed for six months and was even shot. The bullet remains lodged in his arm.
"Three of my cousins and two of my uncles died in Syria - two of them in front of me," he said.
He used to play five instruments, but unable to separate his music with the time of violence - he no longer plays any.
We need your consent to load this rte-player contentWe use rte-player to manage extra content that can set cookies on your device and collect data about your activity. Please review their details and accept them to load the content.Manage Preferences
Now 25, he's just one of three refugees highlighted in a new video by the Irish Red Cross, partly funded by the Department of Justice.
"In late 2015, I went to Greece on a small boat with about 65 people - including 20 children. I was planning to go to Germany," he said.
Upon arrival in Greece, he discovered he would not be able to move directly to another country.
"We were stuck in Greece for a year and three months. I lived near the border with Macedonia with 48,000 refugees. They were suffering. There was not enough food or anything else," he said.
Abdullah eventually moved on and met an Irish woman working at the Alexandreia camp. She helped him learn some English and told him about Ireland. He changed his plans.
"It's difficult to move from Greece to other countries, but I registered Ireland as my first choice. I was praying a lot to get to Ireland - to find work and to support my family," he said.
The Irish Embassy interviewed Abdullah and accepted his application. He moved to Ballaghaderreen where he continued learning English.
Ten months later, he moved to Dublin where he is studying computer science and programming through the Access Foundation Programme at DIT (now TU Dublin), while also working two jobs.
But he says escaping the violence, finding work and continuing education means nothing without his family.
"There's no time to do anything. We're always working, always studying. For refugees who are living here alone, like me, so it would be good to have our families with us. It is really difficult to be alone," he said.
"Our families left behind are suffering, and some of them are left without documents," he said.
A joint report from Oxfam, the Irish Refugee Council and Nasc says the Irish Government has limited opportunities for family reunion set out in law.
It says only a restricted category of family members can apply to be reunited. It argues this has an impact on refugees' ability to integrate into Irish society.
We need your consent to load this rte-player contentWe use rte-player to manage extra content that can set cookies on your device and collect data about your activity. Please review their details and accept them to load the content.Manage Preferences
Abdullah has applied for his wife, who is currently stuck in Turkey without her passport, to be accepted into Ireland.
"It's going to take a long time. Other people have told me it is impossible," he said.
Abdullah also hopes his parents, as well as his two brothers and two sisters, can one day join him in Ireland.
He said he also knows other refugees whose families have been sent to different countries.
"It would mean everything to have them here. There's no one here to share my happiness with. Every day is the same. Nothing changes. It is not life to live like that," he said.
Anniela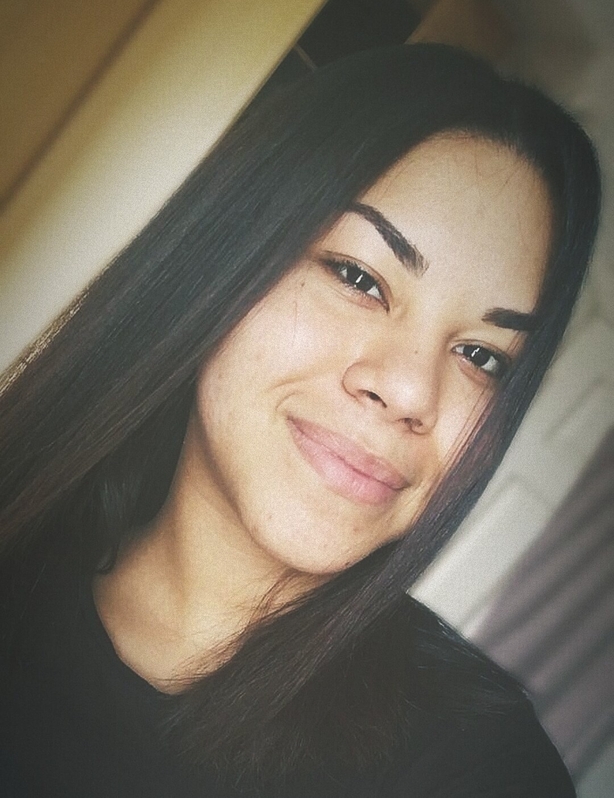 The UN Refugee Agency notes that Venezuela has traditionally hosted thousands of refugees from around the world. But since 2014, there has been a 4,000% increase in the number of Venezuelans seeking refugee status worldwide.
Anniela was 17 when she decided to leave the city of San Felipe.
She had been openly unhappy with the government's handling of the economic crisis. With inflation and resource scarcity, she felt frightened of the resultant violent crime.
"Every day you felt unsafe that someone might kill you either to rob you or because of your political beliefs," she said.
Many Venezuelans who would meet the criteria for refugee status instead opt for alternative legal forms of stay, which are easier to obtain and allow access to things such as education.
Anniela came to Ireland six years ago and, despite initial difficulties with the language barrier, started studying and working.
But when she went to renew her passport in September of 2016, Anniela says the Venezuelan government would not issue her a new one.
"It's now expired. People outside of Venezuela were not a priority. Now they are not issuing passports at all - preventing people from leaving the country," she said.
"It's like being left in limbo. I'm stuck. I'm not a citizen of anywhere. It's like that Tom Hanks movie in the airport."
Now 23, Anniela applied for asylum in Ireland nine months ago. She said the experience has had a toll on her psychological health.
"It messes with your head. I like Ireland but it is not my country. But when I think of people in Venezuela, I also feel guilty about what I have here.
"It's difficult to keep in contact with my family in Venezuela. The internet connection there is bad. There are electricity outages and it is pricey. If they go outside with phones, they will be robbed," she said.
She finds it difficult to explain her situation to other people, including employers.
"They don't understand. They are confused and nervous about hiring people like me.
"Other Venezuelans and I are stuck here. We did not want to be in this situation. We were pushed into it. We were forced to leave," she added.
"We are stuck between two positions. We're either always explaining our situation or we have to close up and say nothing. Both are wrong.
"There's no full understanding. It makes me angry. A lot of people are set in their views. They don't believe me. They don't know that to live here I have to do double the work, double the effort, double everything."