In a series of tweets from Doonbeg, US President Donald Trump has said that "not nearly enough" progress has been made in talks with Mexico to avert his threat to impose new trade tariffs on Monday in response to the flow of migrants across the country's border.
Mr Trump's tweets came as new data showed migrant detentions at the southern US border have hit their highest level since 2006.
A high-level Mexican delegation in Washington is scrambling to reach a deal to avoid tariffs of 5% on all Mexican imports starting next Monday and rising incrementally to 25% by October.
The US administration has not said what degree of reduction in migration will satisfy it.
....talks with Mexico will resume tomorrow with the understanding that, if no agreement is reached, Tariffs at the 5% level will begin on Monday, with monthly increases as per schedule. The higher the Tariffs go, the higher the number of companies that will move back to the USA!

— Donald J. Trump (@realDonaldTrump) June 5, 2019
The talks resume today and Mexico's foreign minister, Marcelo Ebrard, has said he is optimistic about reaching an agreement soon to avoid the tariffs.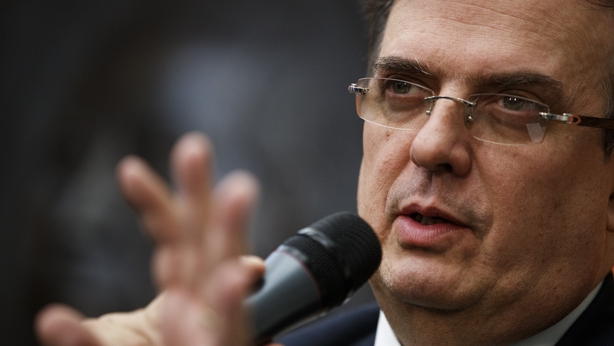 The US Customs and Border Protection agency has reported that more than 133,000 migrants were detained or blocked from crossing into the United States from Mexico in May, a 32% surge from April and nearly triple the level of a year ago.
Most were families from Guatemala, Honduras and El Salvador.
The total included almost 58,000 children, most hoping to escape chronic poverty and violence and get a foothold inside the United States.
US holding and processing facilities are full, and agencies involved are running out of funding.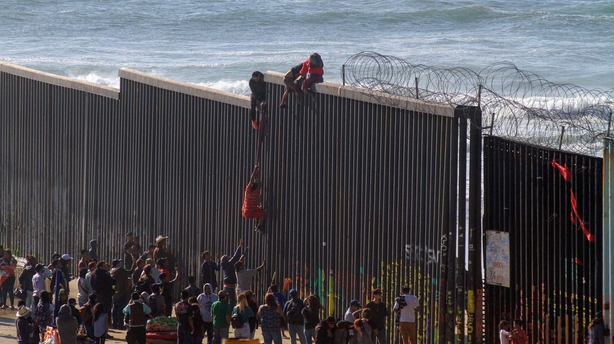 The Trump administration has come under growing domestic to drop the threat of tariffs.
Republican legislators warned that curtailed trade would damage many US businesses which rely on goods and components made in Mexico.
Seven former US ambassadors to Mexico City said in an open letter that Mexico had made real efforts to slow the migrants, and that tariffs would be counter-productive.
"Damaging Mexico's economy will cripple its capacity to tackle migrant flows as well as the economic growth that contributed to 'net zero' Mexican migration to the US today," they said.
"Mexico would face a political imperative to retaliate against US exports."
International ratings agency Fitch has downgraded Mexico's credit rating, saying its economy faces greater risk due to the threatened tariffs. Fellow ratings agency Moody's has changed its outlook for Mexico to negative from stable.
The Mexican authorities yesterday blocked a new caravan of Central American migrants, after they entered Mexico bound for the US.
Soldiers and police forced hundreds of migrants in the group - which was mostly from Honduras - to a halt in the southern town of Metapa de Dominguez, about 12km from the Mexican-Guatemalan border.
The National Migration Institute said about 420 migrants had been stopped and taken to a detention centre by bus.
Many others may have fled: state police initially estimated the caravan had some 1,200 people.