Sophie Toscan du Plantier flew into Cork Airport on Saturday 20 December 1996, she planned to spend just a short stay at her holiday home in Schull.
Two days later, her body was found 200 yards from her house. Murdered, she died from multiple head injuries.
It is believed she had been attempting to flee from her attacker.
In the investigation that followed, freelance journalist Ian Bailey emerged as a garda suspect.
Shortly afterwards he was arrested by gardaí but the DPP ruled there was insufficient evidence to press charges.
He denied any involvement, and has done so consistently ever since. His name though would continue to be associated with the case for the next two decades.
Ian Bailey continued to make periodic appearances in the spotlight.
In 2001 he was given a three-month suspended jail sentence for assaulting his partner Jules Thomas.
Always stressing his innocence in relation to the murder of Ms Toscan du Plantier, he took a libel action against eight newspapers in 2003. He lost six of the cases.
With no progress on the case here, the frustrated family in France were continuing to investigate the murder.
A team of detectives from Paris visited the scene in west Cork.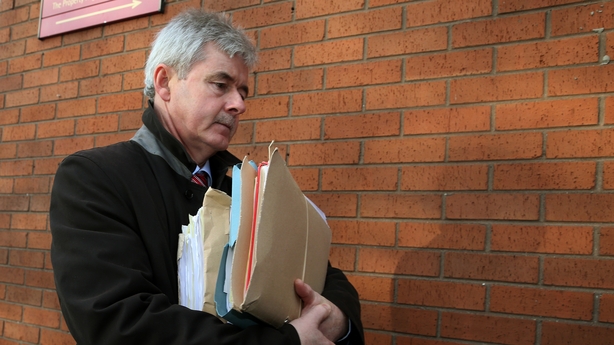 A French judge issued a European Arrest Warrant for Mr Bailey. In 2012 though, the Supreme Court here blocked the move.
All the while serious questions were raised about the initial garda investigation - it was severely criticised.
Mr Bailey launched an action against the State for wrongful arrest and conspiracy.
He would eventually lose the case. Most of his claims had been struck out in the closing stages because the judge ruled they had not been made within the six-year time limit required by law.
Mr Justice John Hedigan ruled the claims were statute barred. He also said the claim for wrongful arrest would not have succeeded as it appeared from the evidence that gardaí had reason to suspect Mr Bailey and would have been derelict in their duty if they had not arrested him.
His claim for conspiracy was allowed to proceed but the jury found that certain gardaí had not conspired to obtain statements from the witness Marie Farrell to implicate him in the murder.
In 2017, there was another attempt by France to extradite Mr Bailey but the courts here again refused.
The French authorities then decided to try him in his absence - today they delivered their verdict.
Frank Buttimer, Ian Bailey's solicitor for the past two decades, has dismissed the proceedings as a show trial and claims they are invalid.
As far as Irish authorities are concerned the murder of the French woman remains unsolved.