On Friday 24 May, the same day as the Local and European elections, voters will cast their ballot in the Divorce Referendum. 
The Referendum has two parts. 
The first one would allow politicians decide how long a couple need to be living apart before they can formally end their marriage. 
At present the Constitution only allows divorce where spouses have lived separately four years out of the previous five. This can only be changed by a public vote. 
A Yes vote in the Referendum would mean that the Oireachtas would have the power to decide on the time couple need to be apart before they can get divorced. 
The Government has indicated it would shorten the current four year period to two years. 
The second part of the Referendum relates to foreign divorces.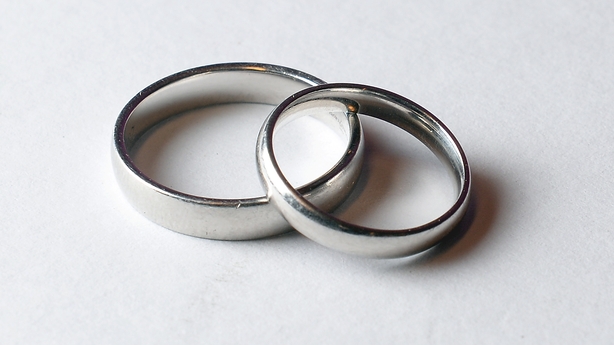 The current text in the Constitution, which relates to foreign divorces, dates back to 1937 before divorce was legalised in Ireland following a 1995 referendum.   
Voters are being asked to replace the text with a clause which would allow the Oireachtas to legislate for the recognition of foreign divorces. 
At the moment there is legislation in place which deals with divorces granted abroad.  
However, the problem is that is not currently reflected in the Constitution which has not been updated.   
If the referendum passes, the Government has indicated that it intends to introduce greater consistency in the recognition of foreign divorces.   
There will be one question on the ballot paper.  
Voters can either vote Yes to allow both changes (the time period living apart and foreign divorces), or No to reject both changes. 
Voters cannot accept one change and reject the other. 
Opening the door to a "quicky divorce" or a sensible proposal? 
Concerns have been raised about taking the four year period out of the Constitution and allowing the time period to be determined by the Oireachtas. 
There has been criticism that it may open the door to so called "quickie divorces" in the future. 
Director of the Iona Institute David Quinn, says getting out of a marriage should not be made fast and easy. 
"I have no particular objection to the four year waiting time for divorce being reduced to two years but I don't want to see it being removed from the Constitution completely because if it's removed from the Constitution completely there's nothing to stop a future Government reducing the waiting time to let's say six months." 
Family law experts argue that four years is too long for a couple to wait. 
They say it draws out the process for people who are already under stress. 
Joe, who doesn't want to be identified, experienced what he describes as a 'painful' divorce in 2007. 
He only discovered that it would take a number of years to divorce when his wife left him.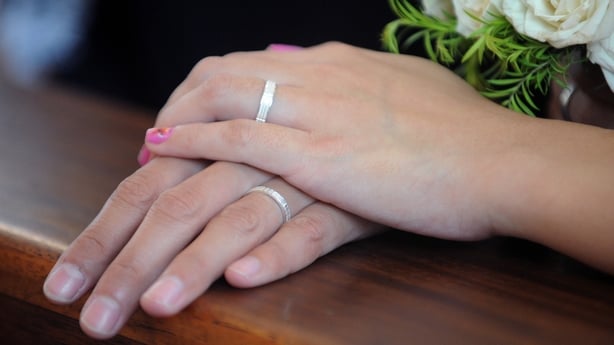 He said: "This meant it would be 2012 before I could really make a move and get on with my life. I wasn't looking to get out of a marriage and I wasn't looking for a quickie divorce. I was absolutely heartbroken." 
Joe said the situation was made worse when his ex-wife began having children with another man."The worst thing for me was getting correspondence from my lawyer asking if I wanted to contest the fatherhood of my wife's child. 
"Because I was still legally married in the eyes of the law I was de facto the father of the child because it was my wife's child. 
"If divorce was easier and quicker that could have been closed off quicker." 
On the other side of the debate, Richard Green, Chairperson the Alliance and Defence of Family and Marriage, has called for people to vote No in the upcoming Referendum. 
Mr Green says if it passes it would make it much easier for couples to divorce. He argues it would be anti-family and anti-children at a time when the State should be supporting marriage and family. 
He said: "France has been supporting children and the birth rate is rising the marriage rate is rising and there is a lesser drain on housing and psychological and health services." 
Mr Green said the State is being irresponsible by holding this referendum.  
He said: "They should be encouraging marriages rather than making it easier for married couples to divorce which devastates children and smashes the family." 
Professor Emeritus of Social Policy in UCD Tony Fahy says he doubts the proposed legislation, if passed, will make a great difference. 
He said: "It may mean there is a bit more of a shift towards divorce and away from the other kinds of settlements that people use today like judicial separation for example, which is very like divorce, except that it doesn't include the right to remarry and you can go for a judicial separation right after a marriage breaks down. 
"When a marriage breaks down nowadays people would rarely want to wait four years before making a settlement. So if that was shortened to two that might mean that instead of going through a separation period first they might say well let's go for divorce rather than any other arrangement." 
When is the vote? 
On polling day on Friday 24, May voters will be given a green ballot paper for the Divorce Referendum. 
Polling stations will be open around the country from 7am to 10pm and voters are advised to bring a form of identification such as a driving licence or passport.