Iran has decided to suspend some of its commitments under a landmark 2015 nuclear deal with major powers abandoned by Washington last year, the foreign ministry announced.
"The decision of the high security council to 'stop acting on some of the Islamic Republic of Iran's commitments under the (nuclear deal)' was communicated to the heads of state of the countries" still party to the deal - Britain, China, France, Germany and Russia, the ministry said.
In a speech broadcast on national television, President Hassan Rouhani said the remaining signatories had 60 days to implement their promises to protect Iran's oil and banking sectors from US sanctions.
Mr Rouhani warned of a firm response if Iran's nuclear case is referred again to the United Nations Security Council, but said Tehran was ready for negotiations over its nuclear programme.
He also said his country will no longer sell enriched uranium and heavy water to other nations.
The announcement followed a surprise visit to Iraq by US Secretary of State Mike Pompeo, where he accused Iran of planning "imminent" attacks.
Mr Pompeo abruptly cancelled talks in Germany and made a lengthy detour from a European tour to spend four hours in Iraq, where he met both President Barham Saleh and Prime Minister Adil Abdul-Mahdi.
"We talked to them about the importance of Iraq ensuring that it's able to adequately protect Americans in their country," Mr Pompeo told reporters after the meetings.
"They both provided assurances that they understood that was their responsibility," he said.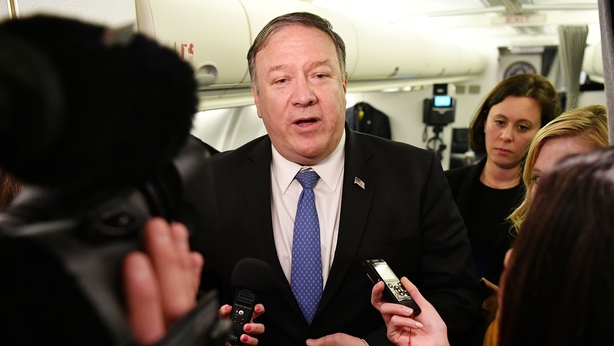 Mr Pompeo said he made the trip because Iranian forces are "escalating their activity" and said the threat of attacks were "very specific".
He declined to go into further detail on the alleged plot, which has been met with scepticism in numerous quarters, with leading Democratic politicians fearing that President Donald Trump's administration is seeking to spark a war with Iran.
In the latest US move, the Pentagon said it was sending several massive, nuclear-capable B-52 bombers to the region.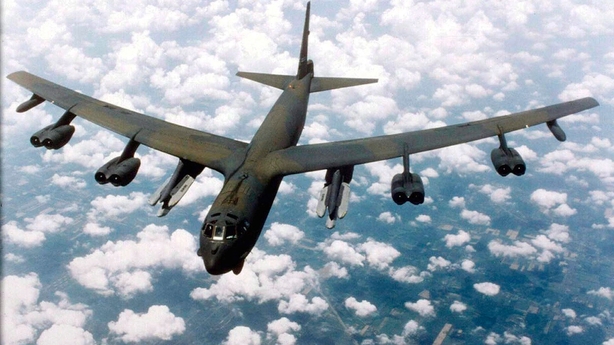 The deployment was in response to "recent and clear indications that Iranian and Iranian proxy forces were making preparations to possibly attack US forces," the Pentagon said.
On Sunday, Washington announced it was dispatching an aircraft carrier strike group to the Middle East as national security adviser John Bolton warned Iran that Washington would respond with "unrelenting force" to any attack by Tehran or by its regional allies.
Iranian media has suggested that Iran's President Hassan Rouhani will announce retaliatory measures today to mark the anniversary of President Trump's pullout from a 2015 international nuclear accord, under which Teheran drastically scaled back its nuclear programme.
With the imposition of US sanctions, Iran has grown increasingly frustrated that it has not seen the fruits of the agreement, with which UN inspectors say it is complying.