The organisation representing employers here has warned the biggest challenge facing business is the ongoing capacity constraints in the labour market.
Ibec says the shortages will cause growth in employment to slow this year as the economy approaches full employment and firms struggle to fill vacancies.
In its first quarterly Economic Outlook of 2019, Ibec says the Irish economy is currently in a sweet spot.
"You're seeing household incomes grow by about 6% on aggregate. So per person, they're back at record levels," commented Gerard Brady, Head of Tax and Fiscal Policy with Ibec.
"You're seeing strong growth in employment and wages, both at around 3%. All of that points towards strong domestic activity going into this year," Mr Brady added.
But the organisation warns that the current pace of growth will not last indefinitely.
"We're seeing signs in Germany, China and the US and elsewhere that the global economy is starting to slow and for a small open economy like ours, that means our growth will start to slow too," Gerard Brady said.
"Despite Brexit uncertainty, there's still really strong investment and, off the back of that, there's strong export growth.
Outside the pharmaceutical sector, which had an exceptional year growing by over €10 billion, there is a sign of a slowdown in exports and as global growth slows, growth in exports will slow," he added.
Today's report says that the Brexit pause is welcome, it has left businesses to manage costly uncertainty.
And if a solution isn't found before October, it claims sterling will depreciate, investment will be cancelled, consumer confidence will fall, prices will rise and trade will be disrupted.
Outside of Brexit, it cautions that there are signs of a slowdown coming in many other of our key trading partners, including Germany, China and the US.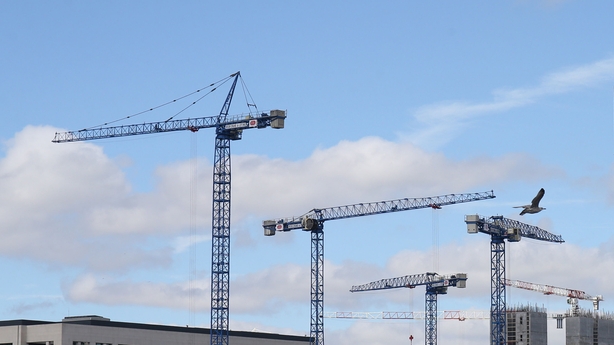 As a result, Ibec forecasts growth will slow to 4% this year and 2.7% next, assuming a deal on the UK's exit from the EU is reached.
If there is no deal, it predicts growth in 2020 while still positive, will be half of what it would have been.
Ibec also says it remains majorly concerned that unexpected corporate tax overruns are being used to fund unexpected current spending, mainly in health.
"That source of income is very volatile. There are big concerns about the amount collected and spent - about €14 billion cumulatively since 2015 - from unexpected corporate tax. If that continues into the future, or if it's more volatile, it leaves the state open if there's a downturn in those tax receipts in the future. It's something we're worried about," Gerard Brady said.
Ibec also expresses worries about skills shortages in certain sectors which it says have now turned into labour shortages.
It forecasts that this will cause employment growth to slow to 2% this year as we reach full employment and firms struggle to fill vacancies.
The organisation also suggests that increased participation amongst older cohorts could alleviate some of these pressures.
Wage growth is another risk pointed to by the report, with wages rising 3.5% in the last quarter of 2018.
"Over the medium-term this pace of real wage increases will mean margin compression for business, and ultimately sharper increases in inflation, unless we have much greater success in improving productivity in our domestic sectors," it says.
Additional reporting by Brian Finn