A jury has found international showjumper Michael Kearins guilty by a majority verdict of deceit in relation to the sale of a skewbald pony to a family who said the wrong animal had been delivered to them.
On the fifth day of the trial, and after deliberating for six hours and 53 minutes, the jury at Sligo Circuit Court convicted Kearins, 36, of Knockbeg, Collooney, Co Sligo, by a majority of 10-2.
The accused, who currently lives in the US, had denied a charge of deception between 24 August 2012 and 19 October 2012.
Judge Francis Comerford adjourned the case until tomorrow so that bail terms can be discussed.
After defence counsel Patrick O'Sullivan raised the issue of compensation, Judge Comerford said this was a case where restitution might have an impact on sentencing.
Mr O'Sullivan indicated that the defence will be seeking a sentencing date later in the year.
The jury of eight men and four women had heard that Kearins sent a skewbald pony called Spot to an Irish family living in Majorca, who had agreed to buy a different skewbald known to them as Buddy.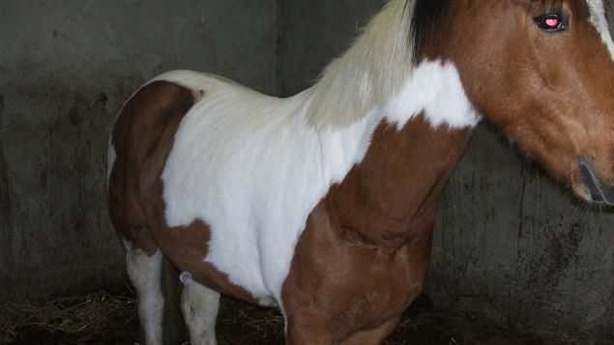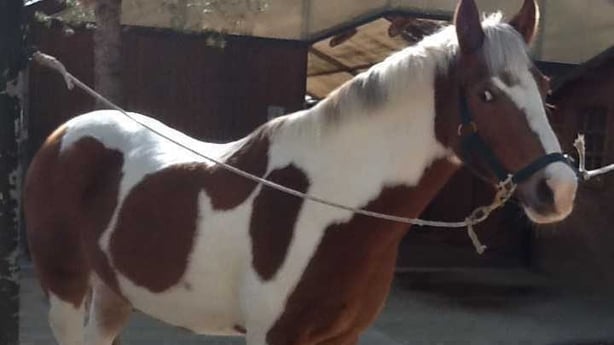 The injured party in this case, which was described by the prosecution as "a very organised and deceitful fraud", was Donegal-born business man Sean Ewing, who the jury heard had formerly been chairman of a $1bn global company.
The court heard that Kearins had taken part in five-star equestrian events all over Europe and that around the time of these events had been offered a job by the Sheikh of Dubai.
Mr Ewing said he had made contact with the accused after seeing an advert he had placed in "Done Deal" for one pony.
He and his family were in Ireland in August 2012 and three times had viewed two ponies being sold by Kearins – Buddy and a grey mare called Teddy.
The jury heard that Teddy was also known as Blue Rose, while Buddy's passport name was Gypsy Soldier.
The defence case was that the day before the animals were being shipped to Majorca, Kearins' neighbour Felix Burke, who owned Buddy, had decided he no longer wanted to sell.
Mr Kearins said he had discussed this by telephone with Mrs Ewing, who was anxious to get two ponies for her two daughters, and who gave him the okay to source another pony.
The Ewings described his version as ludicrous and said that until the two ponies arrived on 30 October 2012, they were expecting Buddy and Teddy.
They said Spot was an inferior pony, who was sick and had to be treated with antibiotics for a week due to infection.
Ms Ewing said Spot had kicked her and was not suitable for her young daughter to ride.
She said she would never have agreed to buy a pony she had not seen as the safety of her daughters was a priority.
#sligo international showjumper Michael Kearins found guilty of deception in sale of pony called Buddy to Sean Ewing - when pony arrived in Majorca it wasn't Buddy - it was another pony called Spot - buddy on the left/ spot on the right in Majorca pic.twitter.com/FKRZbwdurH

— EileenMagnier (@EileenMagnier) April 1, 2019
Prosecution counsel Dara Foynes, who put it to the accused that it was a "nasty deceitful" crime, said he had sent Spot as that pony was a "ringer" for Buddy.
Kearins insisted that Mrs Ewing knew he was sending a different pony. He said Spot had different colouring, was smaller in stature and was costing Mr Ewing €4,000 less.
During the trial, Detective Garda Joe Scanlon said that it had taken him over four-and-a-half years to make contact with the accused.
Mr Ewing had made his initial complaint to gardaí on 1 November 2012, two days after the ponies were delivered to Majorca.
Kearins was living abroad by then and Detective Scanlon said he had got a telephone number from the defendant's father, but never managed to make contact.
He said he eventually questioned the defendant in June 2017 when he came home for his grandfather's funeral.