A new homeless action plan for Dublin has called for more attention to the issue of people born outside of Ireland who are in need of services.
The Dublin Region Homeless Executive says 21% of the new families presenting as homeless last year were non-EU citizens, with 67% Irish and 12% from other EU countries.
The report, Homeless Action Plan 2019-2022, says that non-EU families present a "significant challenge" as some are here illegally or awaiting residency status, and there is a lack of clarity over their entitlement to housing and support services.
The reports calls for a new policy and protocol to be drawn up between state agencies so that the needs of this group can be addressed.
"The evidence is that this category of need is growing; the Brexit resolution may impact here as well in the coming period," it says.
It says street work services should target migrant groups who now constitute a significant proportion of rough sleepers.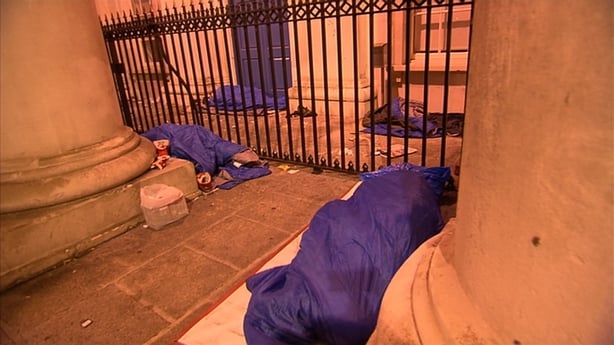 It also says cultural diversity training will be provided to all frontline staff and language support services will also be provided.
Other groups requiring particular attention are young people leaving care, prison discharges including sex offenders,former drug users leaving rehabilitation centres who are at risk of homelessness and hospital discharge of homeless persons.
The report points out that the Dublin area accounts for 68% of the current national homeless population.
The number of homeless families has increased by 58% in the two years between March 2016 and March 2018 alone.
Overall the total number of homeless adults and children in Dublin increased from 4,300 adults and children to a total of 6,887 during the same period.
Meanwhile the DRHE said its prevention teams stopped 1,752 households becoming homeless in 2018, and funding to 23 charities providing over 112 services across the Dublin Region has increased from €66m in 2016 to €142m for 2018.