British Prime Minister Theresa May has urged MPs to back her EU withdrawal deal and honour the result of the country's referendum.
In a televised address from Downing Street tonight, Mrs May said it was time to deliver on the referendum result and she was determined to do that.
She said the delay in achieving Brexit was of great personal regret for her and that it was time for members of parliament to make up their minds.
Mrs May said that Brexit will not go ahead on March 29, but added that she is not prepared to delay Brexit any further than 30 June.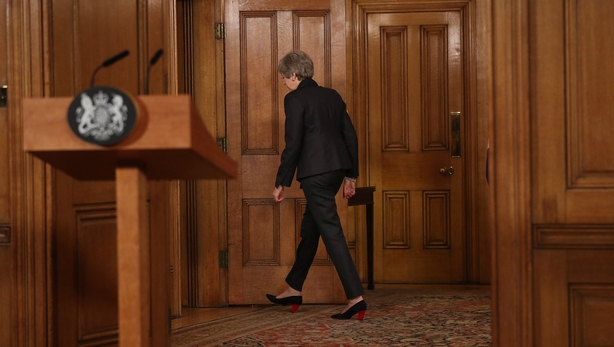 She blamed MPs for failing to agree a means to implement the result of the 2016 referendum and said she believes voters just want this stage of the Brexit process to be over. And she told voters: "I am on your side."
Mrs May said: "Of this, I am absolutely sure: You the public have had enough. You are tired of the infighting, you're tired of the political games and the arcane procedural rows, tired of MPs talking about nothing else but Brexit when you have real concerns about our children's schools, our National Health Service, knife crime.
"You want this stage of the Brexit process to be over and done with. I agree. I am on your side. It is now time for MPs to decide," she said.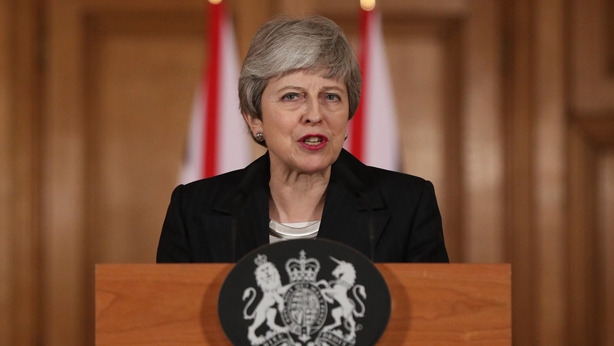 Earlier today, Theresa May wrote to European Council President Donald Tusk requesting to delay Brexit to 30 June.
She told the House of Commons that she was preparing for a third vote on her deal.
"As prime minister, I am not prepared to delay Brexit any further than the 30th of June," Mrs May told a rowdy session of parliament.
"I have therefore this morning written to President Tusk,the president of the European Council, informing him that the UK seeks an extension to the article 50 period until the 30th June," she said.
"The government intends to bring forward proposals for a third meaningful vote. If that vote is passed, the extension will give the House (of Commons) time to consider the Withdrawal Agreement Bill. If not, the House will have to decide how to proceed."
The Irish Government reacted to the extension request with a statement saying: "The Government will consider recent developments including the Prime Minister's letter at its Cabinet meeting this afternoon."
Mrs May's request comes after European Commission President Jean-Claude Juncker said the EU has done much to accommodate the UK over Brexit and can go no further.
Mr Juncker said: "There will be no re-negotiations, no new negotiations, no additional guarantees in addition to those already given".
Speaking on Germany's Deutschlandfunk radio, he added: "We have intensively moved towards Britain, there can be no more."
This week's EU summit will address Brexit and Mr Juncker played down hopes of a breakthrough.
"My view this morning ... is that we will not get this through this week and we will have to meet again next week," he said, adding a no-deal Brexit was not desirable but Britain must offer clarity and clear proposals".
Asked if the EU would then rule out any further compromise, Mr Juncker said: "We are not in a state of war with the UK, but a state of negotiation. But the negotiations are finished."
The request comes just nine days before the 29 March exit date that Mrs May set two years ago by serving the formal Article 50 'divorce' papers.