The family of Shane O'Farrell have criticised the announcement by the Minister for Justice of a scoping exercise into the circumstances surrounding the death of Shane O'Farrell seven-and-a-half years ago.
The 23-year-old UCD student was knocked down and killed in a hit-and-run incident while cycling near his home in Co Monaghan on 2 August 2011.
The driver of the car, Zigimantas Gridziuska, had multiple previous convictions both in Ireland and Lithuania. He was on bail at the time.
He had also committed offences in Ireland while on bail, which should have been notified to the judge at a court hearing before Mr O'Farrell was killed.
Minister Charlie Flanagan announced this evening that District Court Judge Gerard Haughton had been appointed to review the investigations that had already taken place, to review changes in the law and determine if there are any remaining unanswered questions that should be the subject of further inquiry.
The judge is to report back to the minister within eight weeks.
However, the O'Farrell family is still calling for a public inquiry into Shane's death and said the scoping inquiry falls "far short" of recognising the Dáil's two-to-one majority vote last year for a public inquiry.
Minister Flanagan met the O'Farrell family and informed them of his decision today, but the family say they were not consulted or given the opportunity to consider or comment on the terms of reference.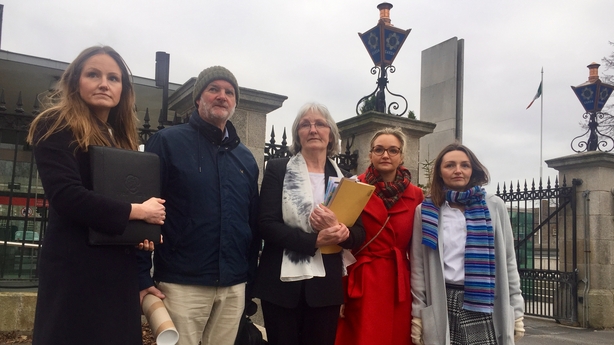 They say they are now considering their next steps in light of the circumstances.
Last May, a GSOC investigation into the handling of the case found no evidence of criminal conduct by gardaí.
A Dáil motion to set up a commission of investigation was passed in June last year amid criticism of the length of time it took GSOC to deliver its report.
Additional reporting Micheál Lehane