Árainn Mhór is the largest inhabited offshore island in Co Donegal but in the last census the population dropped below 500 so a new family coming to live on the island is a cause for celebration.
Last year the community welcomed back from Dublin, islander Fiona Ní Ghloinn, her American husband Jesse Smith, and their three daughters.
For Fiona and Jesse the move was about a better lifestyle for their family. Like other islanders however, they had to think outside the box when it comes to making a living on Árainn Mhór.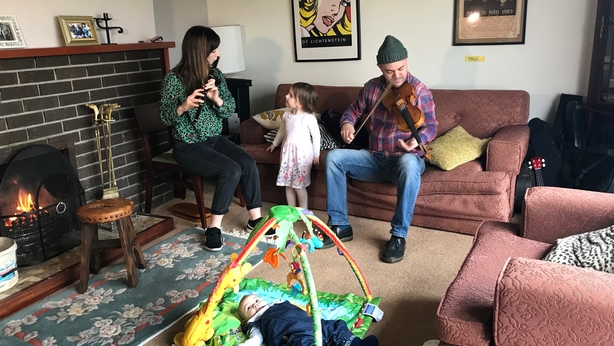 Fiona is a teacher, currently on maternity leave, while Jesse is a graphic designer.
Both are passionate about Irish music and now Jesse teaches music to children, runs his own graphic design company, www.blackroguedesign.com from home and works part-time in the community centre, Ionad Chrois Bhealaigh as well.
The manager of the centre, Eamonn Bonner, well aware of the challenge of finding work on the island, noticed the growth in people like Jesse, people working from home, talented craftspeople with products and services to sell.
He decided to bring them all together and asked Jesse to create a website to promote them, their work, and the many attractions of the island.
www.madeinarranmore.com is the result and it features people like Jesse who specialises in album covers, posters and webdesign.
Living on an island in the Atlantic Ocean is irrelevant to his work, he can communicate online with customers in Ireland and America and he has the lifestyle he wants, "no red lights" and a community where everyone knows everyone else.
For islanders like Gearóid Sweeney it's all about creating your own work out of the natural resources around you and the new website gives him a window to the world and the opportunity to sell his craftwork without having to leave home.
Gearóid left Árainn Mhór to join the navy and struggled to find work when he left the service. Stone sculpting was a hobby since his schooldays so he decided to give it a go and now carves beautiful bowls, boats and other pieces from the abundant stone on the island.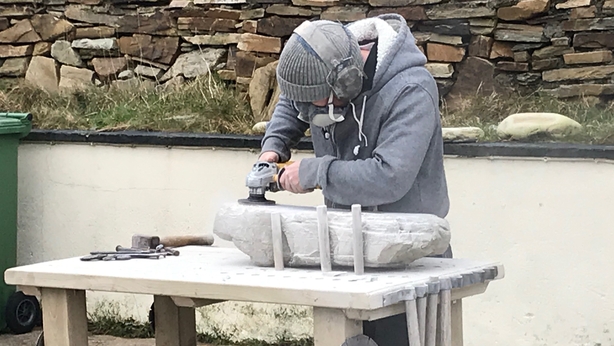 The finishing touches for some of his work are floating candles he makes from local heather.
Rushes are the raw material of Mike Glynn's work, he's a basket-maker who also creates artworks but his main interest is in passing his skills on.
He and his wife, islander, Gráinne, have retired to Árainn Mhór, where Mike says, there is no such thing as ageism.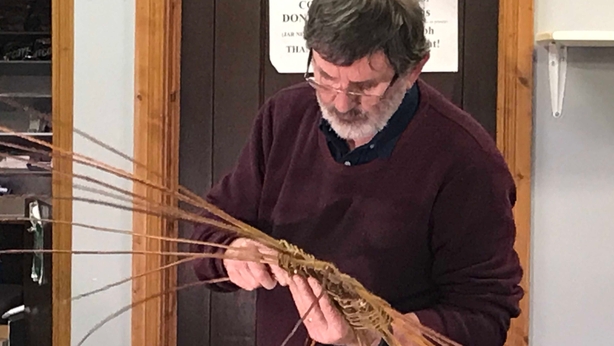 He works with local transition year students and hopes that some will continue the craft on the island and use it as a means to stay living there. Mike is also planning to run workshops on basket-making for visitors and says he's hopeful about the future of the island, where, he says, there's a great sense of entrepreneurship.
For Eamonn Bonner, that sense of entrepreneurship combined with the strong community spirit is key to securing the future of the island.
The website is a work in progress he says and more elements will be added over time, which he hopes, will attract people to the work of islanders and to the island itself.
Phase one of the website allows people to buy souvenirs and showcases the work of people like Gearóid, Mike, Jesse and others. In time it will include experiences available on the island like guided tours and sea safaris.
Árainn Mhór has a naoinraí, two national schools and a secondary school and two ferry services operate daily between it and the mainland.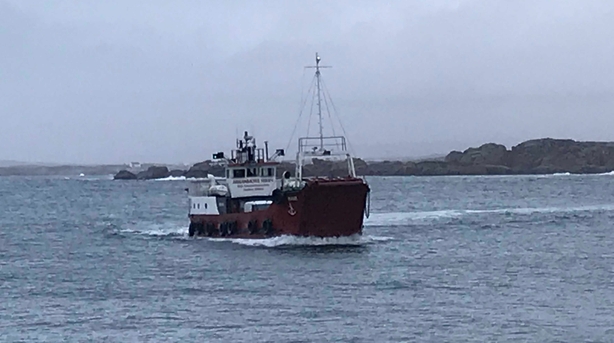 Now there are plans for a digital hub on the island which it is hoped, along with the new website, will lead to the creation of more jobs there.
It is also hoped the new developments will encourage more people to move to live there. Already newly-returned Fiona and Jesse are looking at other ideas to secure their future there.
In the meantime they are busy planning a new Irish singing and music festival for Árainn Mhór, Féile Róise Rua in May, www.feileroiserua.com and say island life is the way to go if you want more "time for living".