The organisation representing employers has called for significant reform of the planning system, including changes to the law governing Compulsory Purchase Orders.
Ibec also wants sanctions imposed on any applicant whose planning objection case is dismissed by a court because of reliance on spurious arguments or false assertions of fact.
The wish-list is contained in the confederation's new report, entitled "Better Planning: reforms for sustainable development", which was published today.
The analysis is part of an ongoing campaign it is running to make Ireland a better place to live and work.
Ibec said an overhaul was urgently needed to help underpin Ireland's economic prosperity.
It said efforts by Government and business to address the worsening shortage of housing and problems of inadequate infrastructure were being hindered by a planning regime that was unnecessarily costly, slow and cumbersome.
Other measures sought by the group include streamlining of the procedures by which An Bord Pleanála deals with Strategic Infrastructure Development applications.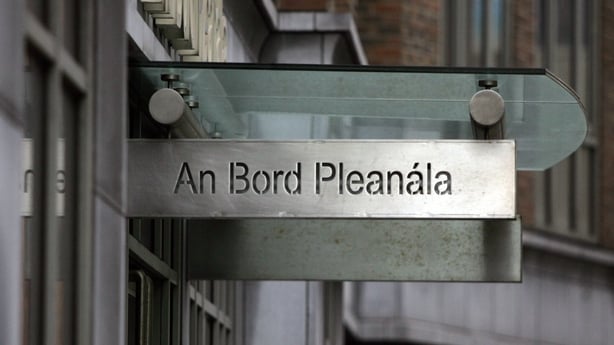 In the area of regulation and oversight, Ibec also wants full operational capacity to be given to the newly established Office of Planning Regulator as quickly as possible.
It must also have the resources and authority to promote effective professional development and support for local authority planners and representatives, Ibec says.
According to the organisation, planning is seen as a critical business issue and one that needs to be addressed as the Irish economy reaches the top of the business cycle.
But it said political leadership and stronger regulation would be required for the system as it stands to be overhauled.
"Addressing inadequate infrastructure is a key concern for Irish business," said Ibec Head of Infrastructure, Dr Neil Walker.
"Efforts to address such areas are being hindered by a planning regime that is unnecessarily costly and cumbersome."
It said Ireland needs a planning system that was not undermined by local politics, pressure groups or bureaucracy, and stated that the National Development Plan must not be blown off course by such factors.
It wants the timeline for potential legal challenges to planning decisions reduced and changes to ensure planning functions of local authorities across the country operate a consistent level of service.
Legislation to streamline Ireland's "archaic" foreshore legislation must be progressed as a matter of urgency, it also claimed.
The report recommends the creation of a dedicated Planning Division with the Commercial Court that would deal with all applications for judicial review relating to An Bord Pleanála decisions.
It said the Government would have to ensure that this division is adequately resourced, ideally with judges having relevant case experience.