Hassan Bal is locked up in an Irish prison. The 26-year-old is the first and so far the only person to be convicted of financing the terrorist activities of the so-called Islamic State (ISIS). Originally from the UK he came to Ireland when he was 12 years old and lived in Wexford before moving to Waterford in 2007.
While training to become an electrician Hassan Bal was also collecting and sending money to the terrorist organisation. On 2 October 2015 he transferred €400 via An Post/Western Union to a man in Brako in Bosnia Herzegovina knowing the money would be used to fund ISIS.
He also attempted to receive cash by electronic means and use an address in London to move other money. His wife was expecting their first child last summer when he was sentenced to four-and-a-half years in prison with the final two years suspended. He is due to be released next month.
Hassan Bal's case is indicative of the type of Islamist extremist operative based in Ireland, one that is used for back up and logistics. Gardaí believe there are fewer than 30 such people here working for international Islamist terrorist organisations. They are mainly involved in offering support, providing information and encouragement, disseminating propaganda and, as in the case of Hassan Bal, moving money.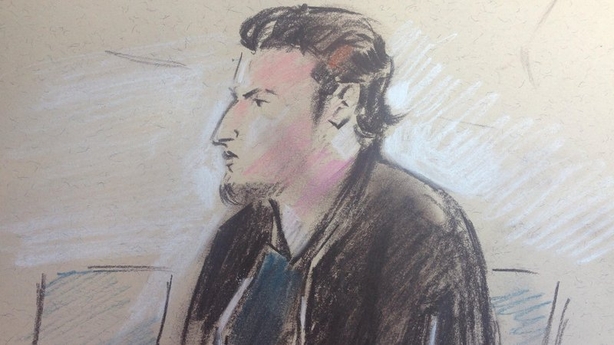 The activities of Irish citizens sympathetic to Islamist extremism, not just here but also abroad, were highlighted once again this week following the reported capture of an Irish citizen in Syria. A Kurdish militia group there claimed to have caught five men fighting for ISIS – two from the US, two from Pakistan and one from Dublin.
Their names and photographs were posted on the group's SDF-press website and gardaí in the Security and Intelligence Section recognised one of the men. The man they knew arrived in Ireland in 2000 from Belarus and lived and worked in south Dublin. He married a woman from one of the other former Soviet republics and they had a son here who is an Irish citizen.
The man was granted Irish citizenship in 2003 and gardaí say he continued to live a regular law-abiding life in Ireland for the next eight years until 2011 when he first came to their attention. He was discovered associating with Islamist extremists here who were already under Garda surveillance.
He subsequently became radicalised and left Ireland in 2013 with his wife and son to fight in Syria.
Gardaí did not know of his whereabouts until his picture appeared online.
The Garda's Security and Intelligence Section along with the Special Detective Unit and the Defence Forces are responsible for monitoring and keeping Islamist terrorist sympathisers here under surveillance. The degree of attention these people receive depends on the threat they pose.
A specialist Terrorist Financing Intelligence Unit also assesses information on suspicious transactions and reports to the Intelligence Section, but there have been calls recently to increase its level of staffing and resources.
"Gardaí have and will continue to intervene when they suspect people pose a danger to public safety and the security of the state."
The vast majority of Muslims in Ireland do not support radical ideologies and their leaders here have consistently criticised those who do. The chairperson of the Irish Muslim Peace and Integration Council said this week that naturalised Irish citizens who leave to fight abroad should be not be accepted back, but instead deported to their countries of origin.
Dr Umar al-Qadri insists that Ireland needs to send out a strong message to people who have chosen to leave the state to participate in these wars that this country is against extremism.
Gardaí acknowledge that while people may hold extreme beliefs it does not necessarily mean they will act upon them.
The officer in charge of Security and Intelligence, Assistant Commissioner Michael O' Sullivan, insists gardaí have intervened and will continue to act when they suspect people pose a danger to public safety and the security of the State.
There is also legislation in place which allows for citizenship to be revoked and such people to be deported.
Gardaí targeted one man whom they were satisfied was the foremost recruiter and facilitator for Islamist sympathisers and Irish-based fighters seeking to travel to contact zones for ISIS.
Among the people intelligence officers are satisfied he radicalised is the man who was named and photographed on the Syrian website.
The target, a naturalised Irish citizen, had no convictions in this country. He fought against his deportation but lost. The courts upheld the right of the State to deport him and he was sent back to his country of origin. He is the first person to be exiled for terrorist activity. A second person is currently appealing a similar deportation order to the Supreme Court.
Neither man involved in these court proceedings can be named for legal reasons but there have been other public high-profile cases, perhaps none more so than that of Ali Charaf Damache. Damache was living in Waterford when he plotted with four others to kill the Swedish cartoonist, Lars Vilks, who had drawn controversial caricatures of the Prophet Muhammad.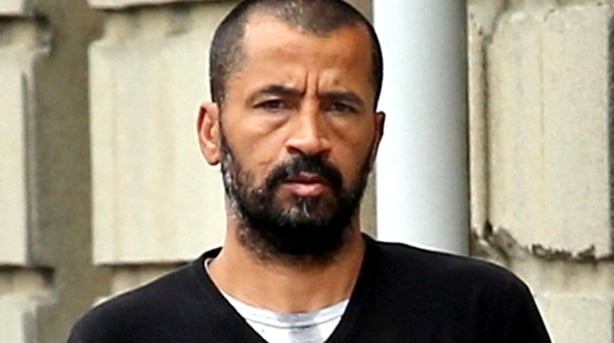 Known online as "the blackflag", Damache was arrested by gardaí and jailed for a separate offence of sending a threatening message to a US Muslim activist.
The US authorities recognised the danger that Damache posed, and working with gardaí, also pursued him and the other members of his terrorist cell. First they caught his US wife Jamie Paulin Ramirez, who came from Colorado and married Damache the day she arrived in Ireland in September 2009.
Then they arrested a second US co-conspirator, Colleen LaRose from Michigan whom Damache also recruited. "Jihad Jamie" and "Jihad Jane" as they became known were both jailed in the US for eight and ten years respectively for terrorist related crimes and both are still in prison.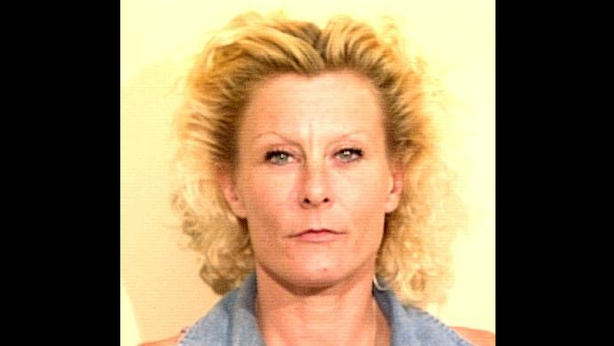 The FBI continued to pursue Damache but he fought them in the Irish courts and won his battle against extradition in 2015.The 53-year-old was now free to live in Ireland and could have remained here beyond the reach of US law enforcement. He didn't. He went to Spain later that year and was arrested in Barcelona in December 2015.
Spanish authorities extradited him to Philadelphia and he is now serving 15 years in a US prison.
Gardaí believe that many of the Irish citizens who have travelled abroad to fight for ISIS or other Islamist terrorist organisations are dead. One of the most high-profile victims was Khalid Kelly.
Born Terence Kelly in the Liberties in Dublin, the 50-year-old was killed in November 2016 when an explosive device he had, detonated 70km east of Mosul in Iraq. ISIS subsequently used his death for propaganda purposes portraying him as a martyr who had carried out a suicide bomb attack. His body has never been found.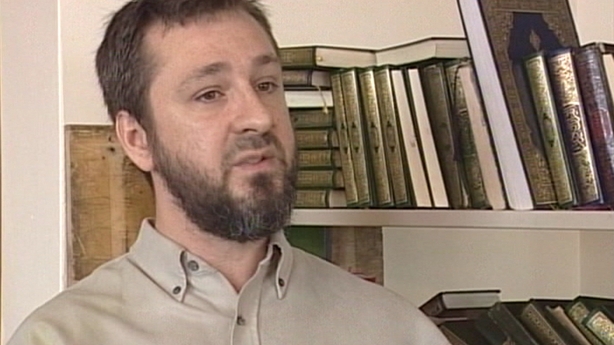 Most of those who have left Ireland over the years to fight abroad remain unaccounted for, as was the man whom the Syrian Democratic Forces claim to have captured. For the past six years gardaí didn't know where he was until his photograph and name appeared on the Kurdish militia group's website.
The Department of Foreign Affairs still cannot confirm if this person is being detained by the group or indeed if any Irish citizen has recently been captured in Syria.
A small number of Irish foreign fighters survived the wars and have returned to Ireland.
These people and their families, according to Assistant Commissioner O'Sullivan, face major challenges on their return.
These, he said, are not simply issues of security or solely matters for An Garda Síochána. They also relate to social welfare and education issues and require a more co-ordinated approach with other government departments to reintegrate them back into the community.
"We have a small number that we believe are still alive in Syria and Iraq," he said. "They may go to other theatres of war in the Philippines, in the horn of Africa or in North Africa.
"Also of concern to us certainly would be families returning and that is also a concern for a lot of jurisdictions. These may have been families not involved directly in the war but whose children, particularly young males, may have witnessed some of the most appalling crimes known to man.
"They will return and they will become a challenge for a multi-agency effort".