The wine capital of the world, Bordeaux is a thriving port city in the southwest of France, with a long promenade along the banks of the Garonne river, perfect for enjoying a glass of the local libation.
When its surrounding areas are included, Bordeaux is France's sixth largest city, with a population of around 1.2 million people.
Dubliner Marianne Purvis has been living in Bordeaux for almost 20 years, having fallen for the city while on Erasmus studies from Trinity College.
However, since the first major protest in France against the cost of living by people wearing high-visibility vests or "gilets jaunes" took place on 17 November 2018, cities across France have seen thousands of demonstrators take to the streets.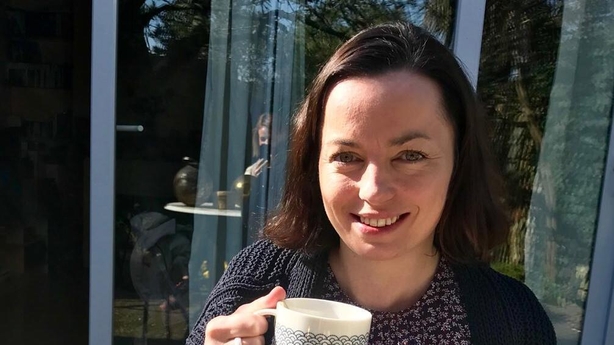 At first the protests took the form of roundabout blockades around the country, and were sparked by an increase in carbon tax, which protesters argued would disproportionately affect rural dwellers with limited access to public transport.
The "yellow vest" movement then morphed into a series of sometimes-violent protests that saw demonstrators clashing with police, most visibly in Paris.
As for her adopted hometown, Marianne said that all generations and ages were protesting, but it was clear to the locals, known as Bordelais, that it was people who came from outside the city, who drove or took the train in to demonstrate against the cost of living.
Marianne said at first, locals didn't take much notice of the gilets jaunes protesting weekly in the city centre, as there's a lot of tolerance in France of protests, and the general feeling was that this was just another typical protest. But she says things quickly took a turn.
Traders in the city felt the impact of the Saturday "strikes" with businesses reporting a drop in footfall of 30% to 40%.
Bordeaux has been included on a list of 35 towns and cities which can draw down €5.7 million of government funding to mitigate the impact of the gilets jaunes protests.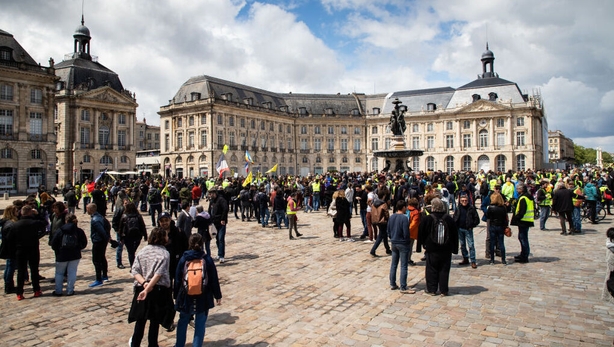 Since Bordeaux was designated a UNESCO World Heritage Site in 2007 as the location of one of Europe's biggest 18th Century architectural urban areas, Bordeaux has become a major tourist draw.
Marianne said she thinks tourists may have avoided the centre during those difficult months. It was very quiet on Saturdays during this time so there was a massive impact on cafés and restaurants, she added.
One of her partner's old school friends has a cafe in the city centre and was extremely worried during that period as basically she had no customers all day on Saturdays.
"The city had some of the most violent protests in France - fighting, clashes with police, armoured police vehicles, tear gas, water canons...every Saturday afternoon on the main square where the cathedral is located on Place Pey Berland," Marianne explains.
Residents' weekend routines were impacted too. "Our social lives were definitely affected as we typically would go into town for dinner on the weekend pretty regularly but stopped for several months due to the protests," Marianne says.
"Instead, we went to friends' houses. But even then, we'd be careful as we walk a lot and always made sure the route we took avoided the city centre if it was a Saturday. That was after we tried walking to a friend's one Saturday evening early on, and ended up really close to burning bins, smoke, tear gas and lots of people running."
How did the Bordelais feel about the protesters? Marianne said she still regards herself as somewhat of an outsider, even after close to 20 years living and working in the city.
She explained there's "an awful lot of tolerance and support for protests, even when they're disruptive to everyday life. People have gone out on strike for many, many years, and those strikes often do end up blocking public transport, blocking roads, so there's a lot of tolerance."
But Marianne said this changed over time and she started to observe some citizens getting more annoyed about the disruption to their city every Saturday.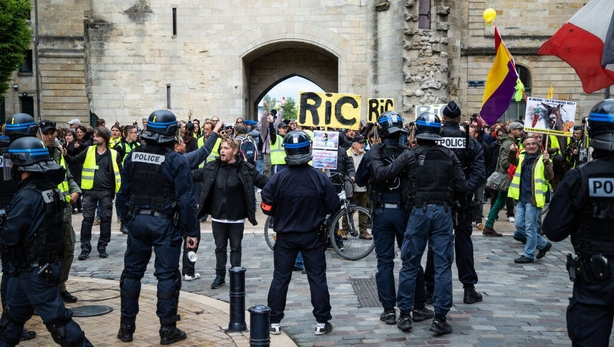 In particular, she says that it seemed to be older generations that were getting frustrated by how it was impacting their lives. There were also growing concerns about the police reaction to the protests.
Marianne said the police presence around the protests was striking, frightening even, in a cosmopolitan city known for its nightlife and busy student community.
The protests went on to rattle President Macron's government, prompting €15 billion in tax concessions after months of consultation with citizens.
From its peak, during which 300,000 people across France took part in the Saturday protests, turnout has shrunk dramatically in recent months, with even the one-year anniversary protests attracting a fraction of the original numbers. On 16 November, just 1,800 people took part in the protest in Bordeaux, according to AFP.
Marianne says it definitely feels like the protesters are running out of steam, and that life has been slowly returning to normal.
But sociologist Albert Ogien told Reuters that the falling numbers are misleading as support for many of the gilets jaunes' key demands is still running high in France, and the government is scared of a resurgence.
"Only by seeing how the ghost of the 'yellow vests' are haunting the government today although there is no one in the streets... we see that it leaves a deep mark," Mr Ogien said. "That's one of the foremost effects that we don't emphasise enough - the government's fear."