Outside of Tipperary, not a lot was known about the case of Pat Quirke when it was listed for trial at the Central Criminal Court in January.
But before it even started it had the ingredients to arouse curiosity.
A missing person turned murder investigation, a DJ called Mr Moonlight, a body found in a disused underground tank, a farmer charged with murder.
For the next 13 weeks what became the longest running murder trial in Ireland's legal history continued to make headlines almost every day.
The evidential trail took the jury from the gruesome to the bizarre. One day they would listen to disturbing forensic details about fly larvae on a decomposing body, the next letters to agony aunts, secret recordings and water diviners.
And, when the trial was over, the information the jury didn't hear: the sex tapes and the internet searches about other killers.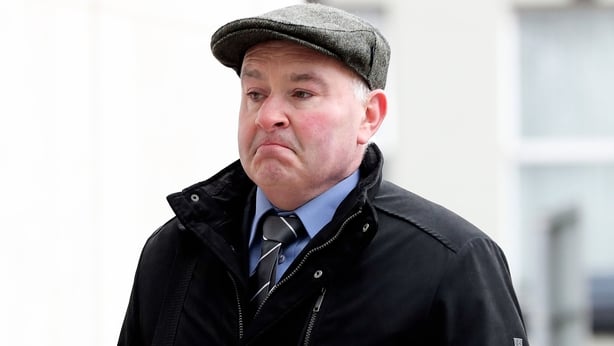 It certainly had the nation talking.
Everyone had an opinion about the widow Mary Lowry, her boyfriend Bobby Ryan, the popular local DJ known as Mr Moonlight and her ex lover Pat Quirke who was on trial for Mr Ryan's murder.
In the early days of the trial Mary Lowry's private life and her affair with her late husband's brother-in-law Pat Quirke became something of a side show, at times eclipsing the very reason everyone was there - the brutal murder of Bobby Ryan.
Mr Ryan's son and daughter sat in court for those 13 weeks, hoping for answers about what happened to their father. They maintained a dignified presence in the most difficult of circumstances.
Some of the evidence must have been almost unbearable to sit through and some simply too graphic, some days forcing them to leave the courtroom.
And despite seeing Pat Quirke convicted of murder and jailed for life, they were left with as many questions at the end of that trial.
What exactly happened to Bobby Ryan after he left his girlfriend Mary Lowry's house on a June morning in 2011 will probably never be known. The evidence against Pat Quirke was entirely circumstantial.
Treated initially as a missing person investigation, the forensic investigation normally activated in a murder inquiry did not kick in until 22 months later when his body was found in an underground tank just yards from where he was last seen.
Searches of the farm at Fawnagowan took place soon after Mr Ryan disappeared, but nothing was found despite the fact that pathologists said such a violent killing would have left a very bloody scene.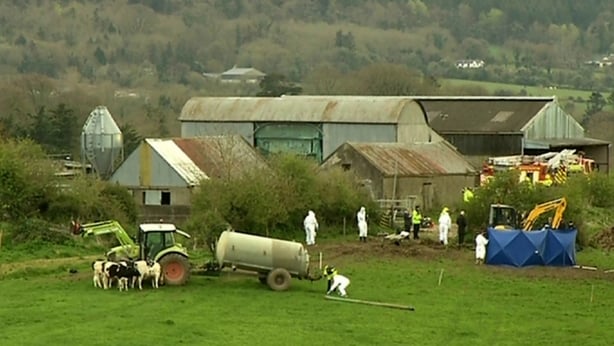 There was no murder weapon identified, no precise time or location for the killing.
The pathologist who carried out the post mortem said the cause of death was blunt force trauma either from an assault or a vehicle strike. But there was disagreement on this between expert witnesses for the prosecution and the defence.
The prosecution said it would have preferred a more complete forensic picture but there were circumstances where even when a body has not been found that a jury can reach a verdict.
While the prosecution case was described as "forensically barren" the turning point came with evidence of computer searches found on a hard drive at the home of Patrick Quirke. Internet searches on the rates of decomposition of a body in water could not be explained away. The prosecution said Quirke's motive to kill Bobby Ryan had been established in a multiplicity of ways.
His yearning to resume his affair with Mary Lowry and his financial dependency on her - love and money - were two of life's greatest motivators, prosecuting Michael Bowman said.
In a letter to a newspaper agony aunt Quirke had written that his love rival Bobby Ryan had promised Mary Lowry everything he could not. The internet searches on decomposition communicated a "curiosity not easily explained away".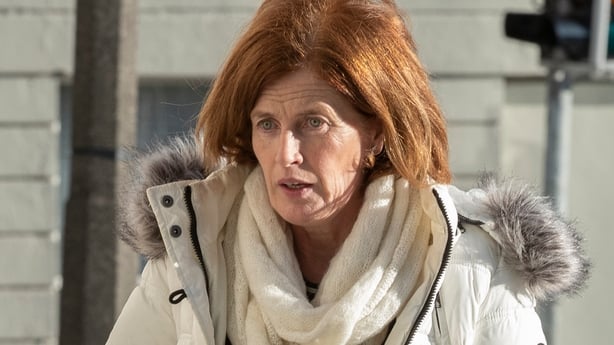 It was beyond a coincidence that the searches took place on 3 December 2012 - the same day Quirke had been caught on CCTV around Mary Lowry's home, taking her underwear from her clothes line and peering in her windows - an event which led to her telling him she wanted him off the land.
The jury was told the clock was ticking and Patrick Quirke's position on the farm was compromised so he staged the discovery of Mr Ryan's body fearing it would later be found by the next person to lease the land.
He immediately created a narrative pointing the finger at Mary Lowry and in garda interviews appeared to be speaking from a prepared script which was strikingly similar to words found on a sheet of paper in his home.
What the jury didn't know was that audio sex tapes involving Pat Quirke and Mary Lowry were also found during a search of Quirke's home.
Defence lawyers successfully applied to keep this and other evidence from the jury in one of a number of applications about the admissibility of evidence.
The jury did not hear about these recordings along with other evidence including articles about murderer Joe O'Reilly, missing woman Jo Jo Dullard and murder victim Siobhan Kearney which were found on a home computer.
The defence had unsuccessfully argued that the absence of hard evidence against Pat Quirke should render the case unsafe to be put before the jury for consideration.
They said the essential matter in this case was what happened to Bobby Ryan and there was "actually no evidence, good, bad or indifferent".
Defence counsel Bernard Condon had argued "If you know nothing about the killing, how can you say it was murder?"
In the absence of evidence of killing, "suspicion does not fix it" he had argued in an application in absence of the jury to stop the trial after 13 weeks of prosecution evidence.
But the case did go to the jury for consideration. It took more than 20 hours before for a guilty verdict to be returned by a 10:2 majority.
We need your consent to load this rte-player contentWe use rte-player to manage extra content that can set cookies on your device and collect data about your activity. Please review their details and accept them to load the content.Manage Preferences
The victim impact statement from Bobby Ryan's family finally gave a voice to man who at times seemed to have been forgotten about in the trial.
Michelle Ryan said they still wonder about the circumstances of Mr Ryan's violent death and are still tormented by many questions.
The person who might have answered those questions is now serving a life sentence. In the past few weeks a date was set for his appeal against his conviction for murder.
In October 2020 at least some of the elements of this extraordinary trial are set to be aired again in the Court of Appeal.