Over 822,000 Irish passports were issued in the past 12 months, up around 43,000 from 2017.
Tánaiste and Minister for Foreign Affairs Simon Coveney said the number of applicants from Northern Ireland and Britain had risen since the Brexit referendum vote in June 2016.
Almost 200,000 Irish passport applications were received from the UK this year amid uncertainty over Brexit. 
The Department of Foreign Affairs said that the 822,000 Irish passports were a combination of first time applicants and renewals.
We need your consent to load this rte-player contentWe use rte-player to manage extra content that can set cookies on your device and collect data about your activity. Please review their details and accept them to load the content.Manage Preferences
In a statement, the department said that out of the total number of applications received this year by the Passport Service, 84,855 were from Northern Ireland and 98,544 applications were received from Britain.
The figures represent an increase of 2% and 22% respectively, over 2017 figures.
The majority of passports issued - 529,673 - were to adults, while 292,908 were processed for children.
The oldest online applicant was 99 years old and the youngest was two weeks old.
Over 7,000 passports were reported lost or stolen in 2018.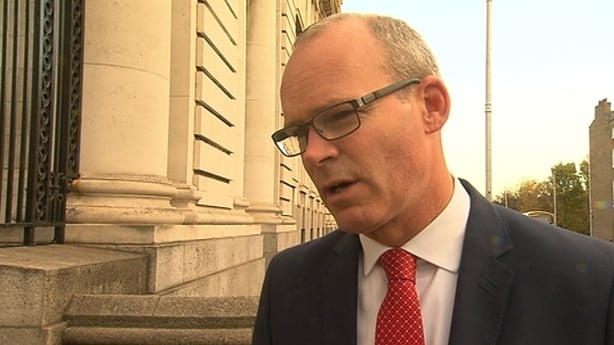 Mr Coveney acknowledged the Online Passport Renewal Service advancements.
The expanded service, launched in November this year, permits the renewal of children's passports, introduces a Passport Card for children, and expands the cohort of adults eligible to renew online. 
"It is important that the Passport Service continues to use technology in order to gain efficiencies and deliver the best possible service to the citizen," the minister said.
He added: "This expanded service is an example of that, and will permit all citizens, both adults and children, to renew their passports online 24/7 from anywhere in the world."
Over 2,300 Irish citizens needed consular assistance from January to November 2018.
Amongst those people, 344 needed help with an arrest and 271 required services following the death of a loved one abroad..
Irish people caught up in a number of major incidents overseas, including wildfires in California, Greece and Portugal, earthquakes in Indonesia, and terrorist attacks in Strasbourg and Toronto also received assistance.