The husband of the late coastguard volunteer Caitríona Lucas has called on Minister for Transport Shane Ross to establish a representative body for coastguard volunteers.
Caitríona Lucas was the first Irish Coast Guard member to lose their life while on duty.
She was involved in a search operation near Kilkee, Co Clare when she lost her life after the Delta Rib she was in capsized.
A recent report by the Marine Casualty Investigation Board was critical of safety aspects of the operation, and identified deficiencies with the vessel and with safety management systems in the Irish Coast Guard.
Ms Lucas' husband Bernard hopes that its contents will now bring about change.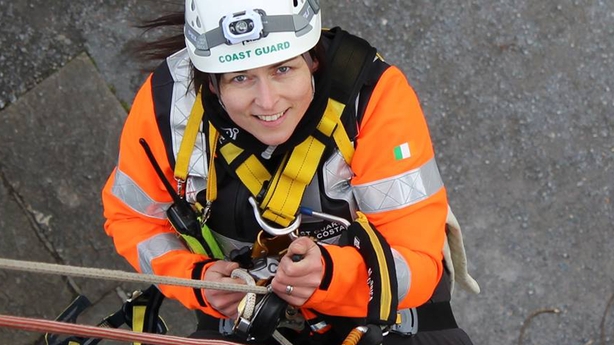 "What I'd like to see happen from the report is that when there are difficulties within a unit that they can be addressed quickly, openly and transparently," he said.
Mr Lucas had a meeting with Mr Ross following the publication of the report, where he asked the minister to establish a representative body for volunteers.
"I wanted to highlight an anomaly that I feel is very unfair on over 900 members nationwide," Mr Lucas said.
He added: "We are not employed by the Irish Coast Guard but we are expected to comply with health and safety regulations and various other regulations.
"But when you are looking for a bit of help or support there is nothing there.
"The current system does not work. This body will make the coastguard better and stronger and it is needed".
A spokesperson for Mr Ross said that the Minister has agreed to consider the various issues raised by Mr Lucas and will reply to him directly in due course.