The UK's five main business groups say they have "watched in horror" as politicians at Westminster have focused on "factional disputes" rather than practical steps for business planning ahead of Brexit.
In a strongly worded statement, the organisations said fears of a no-deal Brexit mean firms are pausing or diverting investment that should be boosting productivity, jobs and pay.
Five business organisations, including the Confederation of British Industry, the British Chambers of Commerce and the Federation of Small Businesses, say that the lack of progress in Westminster means the risk of a no-deal Brexit is rising.
They say the suggestion that a no-deal scenario could be managed is not credible.
With just 100 days until Brexit, both sides of industry are calling for urgent action to help steer firms out of the Brexit darkness, as economic warning lights now "flash red".
Allie Renison, head of EU and Trade Policy at the Institute of Directors, told the Press Association: "With three months to go before we leave the EU, it's worryingly clear that domestic political wrangling is the biggest impediment to doing so in an orderly way.
"At the start of this process, one could hardly have imagined that the UK Parliament and an exit treaty would pose the biggest risk of all.
"Business has largely tackled Brexit with a can-do, carry-on attitude, but now a political crisis is seemingly putting both all options and none on the table. We desperately hope that pragmatism and compromise prevails - across all sides."
TUC general secretary Frances O'Grady accused the British government of being in "chaos", adding that Prime Minister Theresa May had "lost control".
She added: "There's no majority in parliament for her deal and no majority for 'no-deal' either.
"With 100 days to go, the sensible and responsible thing to do is suspend Article 50. We need more time, so the country can come together and find a real alternative."
Mike Cherry, chairman of the Federation of Small Businesses, said life is currently "on pause" for many small business owners.
He added: "It's impossible to plan ahead when you have no idea what environment you'll be faced with in 100 days' time.
"Confidence within the small business community is now at a seven-year low - we haven't seen such pessimism since the wake of the financial crash.
"Small firms are cutting investment, halting expansion plans and finding it increasingly difficult to access the skills they need as inward migration from the EU plummets. They expect exports to drop off significantly over the coming quarter."
The trends will become more entrenched if the UK leaves the EU without a pro-business arrangement, he said, adding: "We urgently need to know what life after 29 March will look like. The economic warning lights are now flashing red."
---
Read more
---
Dr Adam Marshall, director general of the British Chambers of Commerce, has warned that many businesses are holding back on investment and hiring, with some enacting contingency plans such as moving operations to continental Europe, to give themselves more certainty.
Carolyn Fairbairn, director general of the CBI, has urged politicians to stop the "endless infighting" of the past 30 months and come together to secure a workable Brexit deal.
Uncertainty was "throttling firms and threatening jobs", she has warned.
Meanwhile, Home Secretary Sajid Javid has said the government will get immigration down to "sustainable" levels, but there will be no "specific target" for reducing the numbers.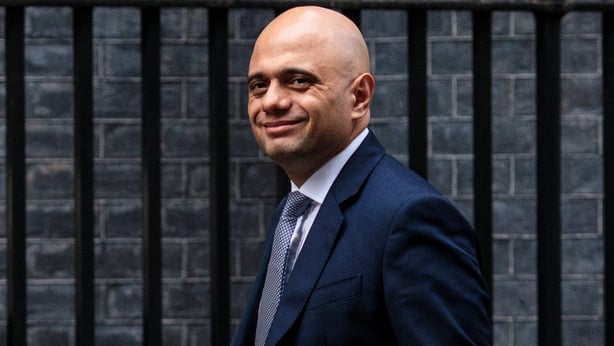 Mr Javid is publishing a long-awaited white paper setting out the Government's plans for a post-Brexit immigration system, ending freedom of movement.
Under the blueprint, there will be a new visa route for skilled workers and no cap on high-skilled professions such as doctors and engineers.
Interviewed on the BBC Radio 4 Today programme, Mr Javid denied the government was abandoning commitments in the Conservative Party general election manifesto to cut immigration.
However, he refused several times to repeat the target first set by David Cameron to get annual net migration down below 100,000 - a target that the government has consistently failed to meet.
"There is no specific target. It will be a system that will bring net migration down to more sustainable levels," Mr Javid said.
"If you look at the current level of migration, the latest stats show 273,000. Most people agree that is very high, certainly by historical standards.
"In the last two decades it has been in the hundreds of thousands. If you go back further than that it was much lower.
"What we want to do is bring it to a level where it is sustainable in the sense that it meets first our economic need and at the same time though it is not too high a burden on our communities or on our infrastructure."
Mr Javid confirmed the Government intended to set a minimum salary requirement for higher-skilled workers applying for five-year visas.
However, after the independent Migration Advisory Committee (MAC) recommended a £30,000 threshold, he said they would be consulting further on what the level should be.
Additional reporting: Fiona Mitchell, Reuters