Tánaiste and Minister for Foreign Affairs Simon Coveney has said that the Government is preparing for a hard Brexit.
"We have had active discussions now planning for that for months and that is starting to take shape," he told RTÉ's The Week in Politics.
He added: "But these are all contingencies that we never want to have to use. And ultimately this is a challenge for politicians."
Mr Coveney said the Government do not like Brexit but they have to accept it.
He said for the last two years now they have been trying to find a way to ensure that the UK's leaving of the EU is orderly and managed, and that it protects key Irish vulnerabilities.
Mr Coveney denied that British Prime Minister Theresa May was snubbed by EU leaders during last week's EU Council Summit when she looked for the legal reassurances she wanted on the backstop.
"She wasn't snubbed and it wasn't a victory, the EU is simply holding a consistant position" @SimonCoveney on Theresa May and the EU meetings this week. #brexit #rtetwip pic.twitter.com/udyYrQA3sf

— The Week in Politics (@rtetwip) December 16, 2018
"She wasn't snubbed and it wasn't a victory, the EU is simply holding a consistent position," he said.
"We have an agreement that Theresa May has signed up to and the British government have supported as well, and 27 other governments have supported.
"Theresa May is not looking to reopen that withdrawal agreement or the future relationship declaration that was signed off a few weeks ago. What she has been looking for is clarifications around the use of the backstop."
The details of the Government's contingency preparations for a no-deal Brexit are going to be published on Thursday.
Will the Dáil need to be recalled to pass emergency legislation on #brexit before the UK parliament votes on January 21st? @Lawlor_Aine asks Minister @SimonCoveney #rtetwip pic.twitter.com/gJVtUo4FmY

— The Week in Politics (@rtetwip) December 16, 2018
Mr Coveney said he does not think the Government will have to be recalled to pass emergency legislation on Brexit before the parliament votes on the withdrawal agreement by 21 January.
"I don't think we'll need to do that. We will, I suspect, if we continue to move towards a no-deal Brexit scenario, we will undoubtedly have to introduce legislation quickly.
"One of the reasons how it's so helpful that Fianna Fáil made the decisions that they made this week, in the context of the confidence and supply agreement, is we can now work over a number of months with the main opposition party to ensure that the legislation that may be needed to protect Ireland in key areas, can actually be passed on time."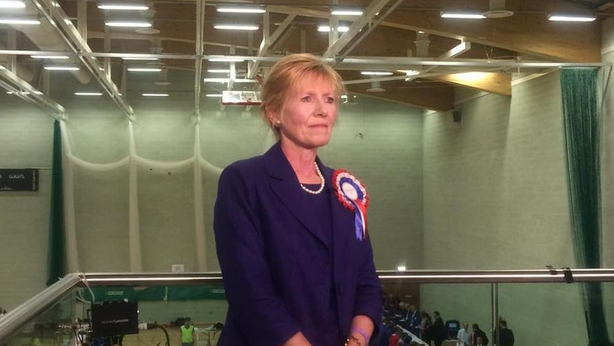 Independent Unionist MP urges EU leaders to support Theresa May's Brexit deal
Meanwhile, the only Northern Ireland MP to support British Prime Minister Theresa May's Withdrawal Bill in the House of Commons has appealed to the Taoiseach and EU leaders to be more supportive of her.
Independent Unionist, Lady Sylvia Hermon, has said Mrs May is attempting to protect the Good Friday Agreement and peace on the island of Ireland.
Northern Ireland has 18 Westminster MPs, and Ms Hermon is the only one who supports Mrs May's withdrawal deal.
That is because the seven Sinn Féin MPs do not take their House of Commons seats and the ten DUP MPs oppose Mrs May.
She has appealed to Leo Varadkar and other EU leaders to do more to help the under pressure Prime Minister.
"EU leaders, Leo Varadkar, I am saying, strongly to you, to all of you, you need to recognise what Theresa May is trying to do," she said.
She added: "And you need to help her win a majority across the house to get this Brexit deal, done."
Ms Hermon, like 56% of Northern Ireland's voters, was in favour of remaining in the EU.
Additional reporting: Tommie Gorman