Fianna Fáil leader Micheál Martin has urged the Minister for Health to push for access to medicinal cannabis (CBD) so that affected families are not forced to go to the Netherlands every three months.
Speaking during Leader's Questions in the Dáil, Mr Martin said it was now close to two years since original commitments were made on the matter.
"This can be resolved. I know it can be resolved. I know this product could be in Ireland at the beginning of next year if there is a push," Mr Martin said.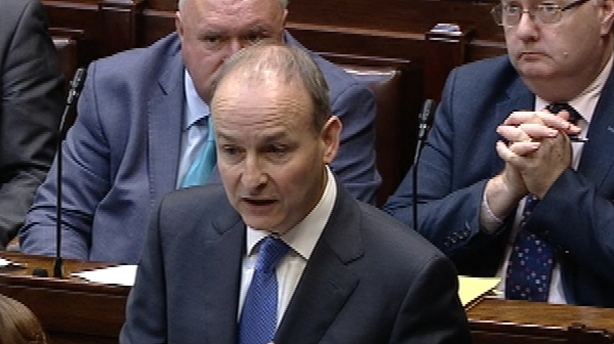 Mr Martin also said there had been an "institutional resistance" in certain areas.
He said he understood the clinical based approach, but said the minister had committed to this two years ago.
Responding on behalf of the Government, Minister Michael Creed said he did not believe there was any foot dragging on the issue, and there was a willingness to move.
However, he said they had to ensure that they were not taking "undue risks" in relation to access to the product.  
The Dáil was told there are 12 patients, who receive medicine cannabis by import licence agreement, which involves them travelling abroad, mainly to the Netherlands.
---
Read More: 
The 200 year history of Ireland and medicinal cannabis
Cannabis-based medicinal products now available in NI 
---
We need your consent to load this rte-player contentWe use rte-player to manage extra content that can set cookies on your device and collect data about your activity. Please review their details and accept them to load the content.Manage Preferences
Earlier, People Before Profit's Gino Kenny said children and others who would benefit from access to medicinal cannabis are being prevented from obtaining it by a very restrictive licensing system.
Mr Kenny brought a number of parents and campaigners to the Dáil today to call for greater access to the drug.
Speaking at a press conference, one of those parents, Vera Twomey, said she is being forced to travel every three months from Cork to the Netherlands to get a supply of medicinal cannabis for her eight-year-old daughter Ava.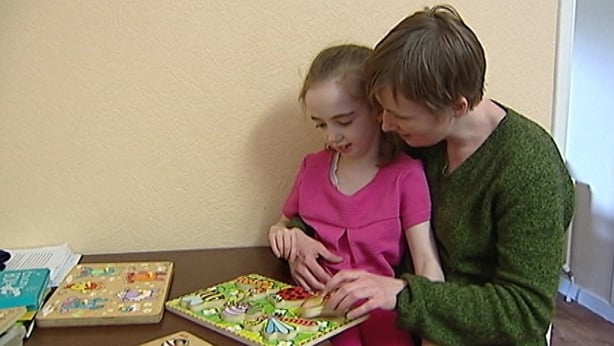 She said on her trip last week there was a disruption to supply as export limits were reached by the supplying pharmacy and any delay could have a catastrophic effect on her daughter's condition.
She called on the Government not to follow the UK's example where CBD medication has been allowed legally on prescription for the first time but only in limited circumstances.
Ms Twomey said families were being forced to travel abroad for the medication they need and said there was plenty of time for Minister for Health Simon Harris to do the right thing to help families like hers. 
A number of parents from Ireland, the Northern Ireland and the UK will address members of the Dáil on the issue.
According to the Department of Health, 12 families have been given a license for medicinal cannabis in Ireland, Mr Kenny said they were still facing obstacles and were not being adequately reimbursed.
A spokesperson for Minister Harris said the current licensing system allows any consultant to apply to him for a license to prescribe cannabis if he believes it will benefit the patient and the minister wants to overhaul the system and modernise it further.