Human remains have been discovered at a Rome property owned by the Vatican, the Holy See said, in a potential breakthrough for police investigating one of Italy's darkest mysteries.
"During restoration works in a space annexed to the Apostolic Nunciature of Italy ... fragments of human bone were found," the Vatican said in a statement, in reference to the diplomatic office of the Holy See in Rome.
A police investigation is under way to establish the age and gender of the body and date of death.
Media reports said the remains were discovered on Monday.
Detectives will be looking in particular at whether they are a DNA match for Emanuela Orlandi or Mirella Gregori, both of whom were teenagers when they went missing separately in Rome in 1983.
Emanuela was the daughter of a member of the Vatican's police, and was last seen on 22 June 1983 when leaving a music class.
Theories have circulated that the then 15-year-old was kidnapped by an organised crime gang to put pressure on Vatican officials to recover a loan.
Another claim was that she was taken to force the release from prison of Mehmet Ali Agca, the Turk who attempted to assassinate Pope John Paul II in 1981.
Her brother Pietro has been leading a decades-long campaign to find out what happened to her and has accused the Vatican of silence and even complicity in the case.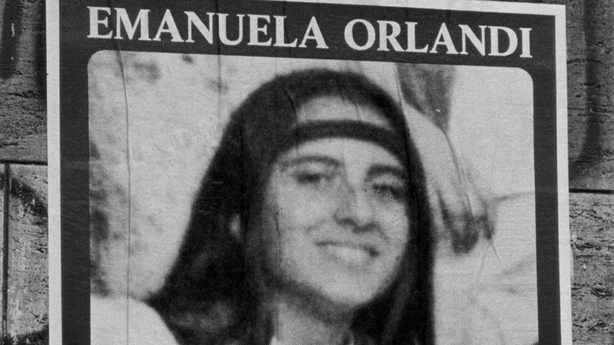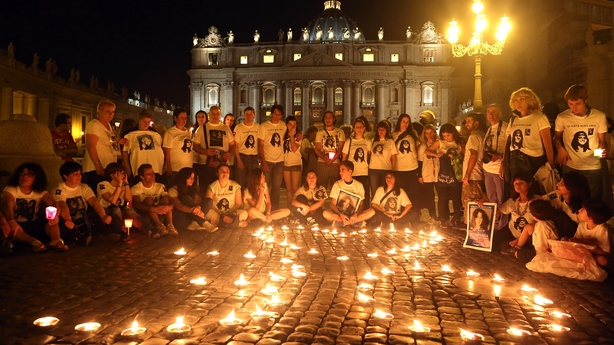 The Vatican has said on several occasions that it has cooperated with Italian police over the case.
Mirella disappeared exactly 40 days before Emanuela.
Her mother says Ms Gregori answered the intercom at the family apartment before telling her parents it was a school friend and she was going out to speak to him. She never returned.
Investigators have not ruled out that the cases could be connected.