The Irish Presidency and elections to Áras an Uachtaráin are governed by certain precepts and rules. Some of them are concrete. They are watertight elements of the Constitution. Others are unwritten rules, characteristics and idiosyncrasies. Ahead of polling day, RTÉ's Conor McMorrow and Mícheál Lehane have dissected the anatomy of the Irish Presidency and 'elections to the Park'.
1. 'Don't make a show of us on foreign soil'
The Presidential Election is fought on home soil but voters are often making a silent calculation about how the candidate will be viewed by foreign eyes. That is one of the key findings of research carried out by those thinking of entering this contest.
At times there may be questions about the breakdown of costs arising from presidential trips overseas, but it seems that the public care very deeply about the impression their president makes when visiting another country.
At its core the message from voters is simple and runs something like this: "Don't make a show of us when you travel abroad."
They are the words of a former campaign worker in a previous election. Apparently this sentiment infuses much of the campaigning that candidates engage in.
"I think it is always there as one of the main measures and all candidates would be aware of that even if it's not said directly," the former campaign worker said.
And if all that sounds a little philosophical, then others view it in a more commercial light. That's because presidential trips are often linked to trade missions. "It's about having someone near you who can help sell your wares," was how another presidential campaign organiser summed it up.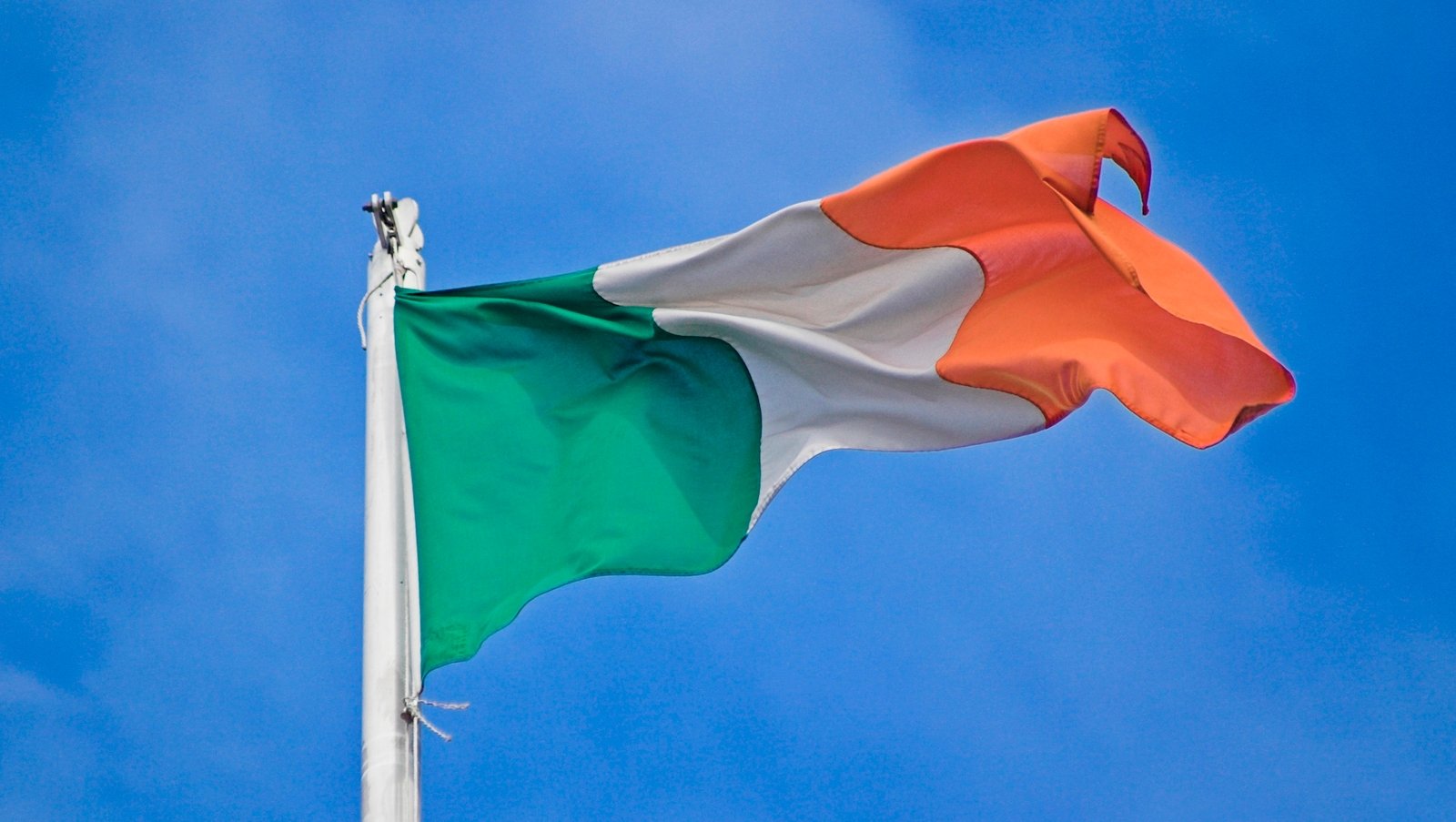 2. 'Butt out!'
The role of President of Ireland is quite unique. It is often described as "neither truly political nor truly non-political".
The reality is that the president is a largely symbolic head of State who carries out various ceremonial duties. Over the years office holders have commented on social matters. But such comments must be carefully choreographed and calculated.
It must be done "in a non-political way" while also staying "above politics".
Back in July 2002, President Mary McAleese visited Greece. The visit was during the second referendum on the Nice Treaty. In a speech, she said concerns over neutrality had been addressed at an EU summit in Seville. She also claimed that the controversial treaty, which had been defeated in a referendum in June 2001, was "pivotal for enlargement".
Labour Party leader Ruairí Quinn and Green Party leader John Gormley reacted angrily and warned that the president should refrain from making comments of a political nature about the Nice Treaty.
Mr Gormley bluntly told her to "butt out!"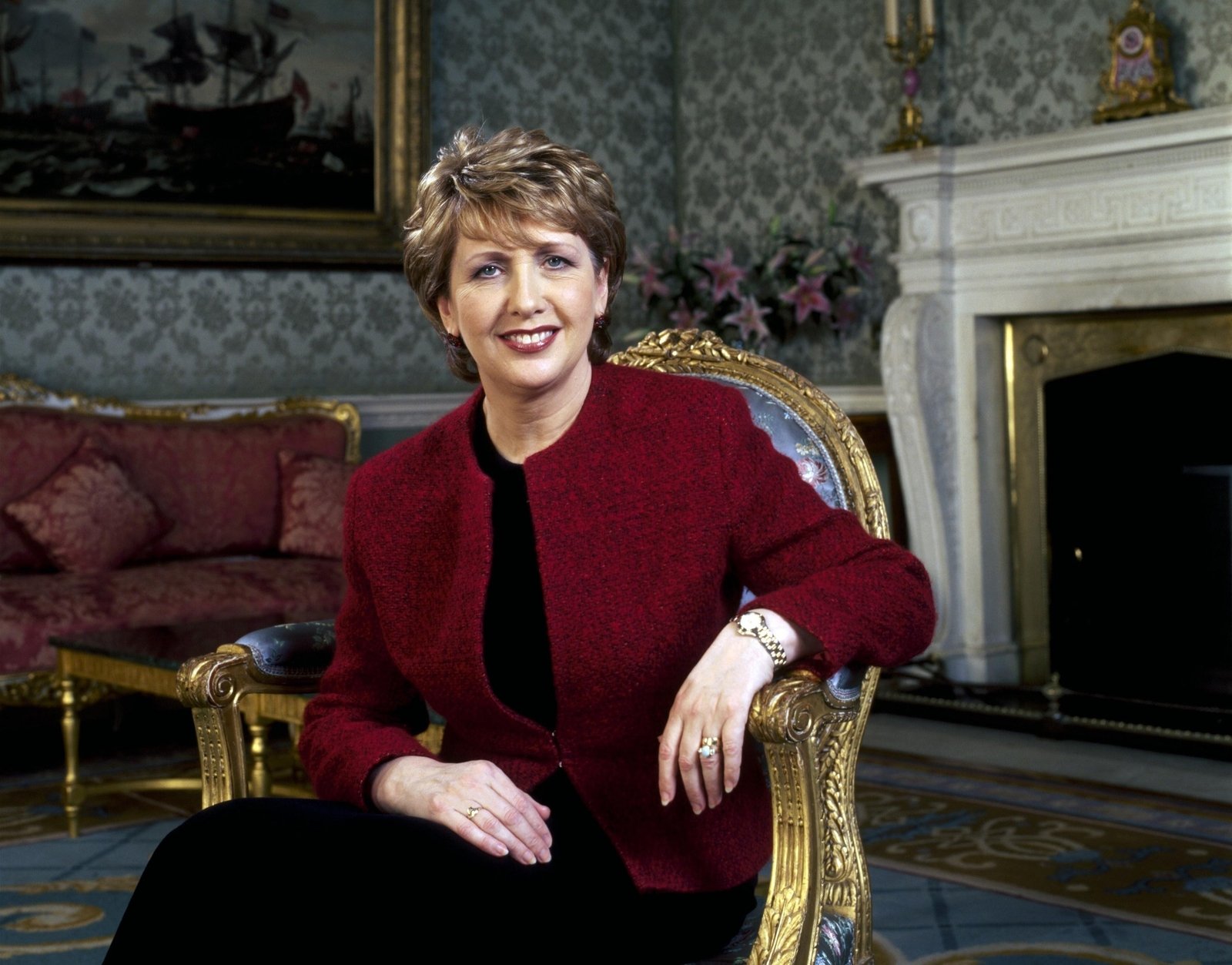 3. We don't do coronations. Or do we?
In January 2016, Fianna Fáil supporters applauded their leader at the party's Ard Fheis when he directed a political charge at Enda Kenny and his Fine Gael-led coalition. Ahead of the general election, Micheál Martin claimed "the government is arrogant and out of touch" and he added: "This is a republic and we don't do coronations. The Irish people will decide."
Cynics might say that a look through the history of our presidency shows that we actually do do coronations. The Irish people have not always decided who was heading to the Áras.
Dr Douglas Hyde was unopposed when he became Ireland's first president in 1938. His successor Seán T O'Kelly won an election in 1945 but seven years later he was inaugurated for a second term after being uncontested for the office.
Cearbhall Ó Dálaigh was uncontested before his inauguration as president in December 1974. His successor, Dr Patrick Hillery, was uncontested in 1976 and again in 1983. The most recent president to be inaugurated without a contest occurred in 2004, when Mary McAleese commenced her second seven-year term in office.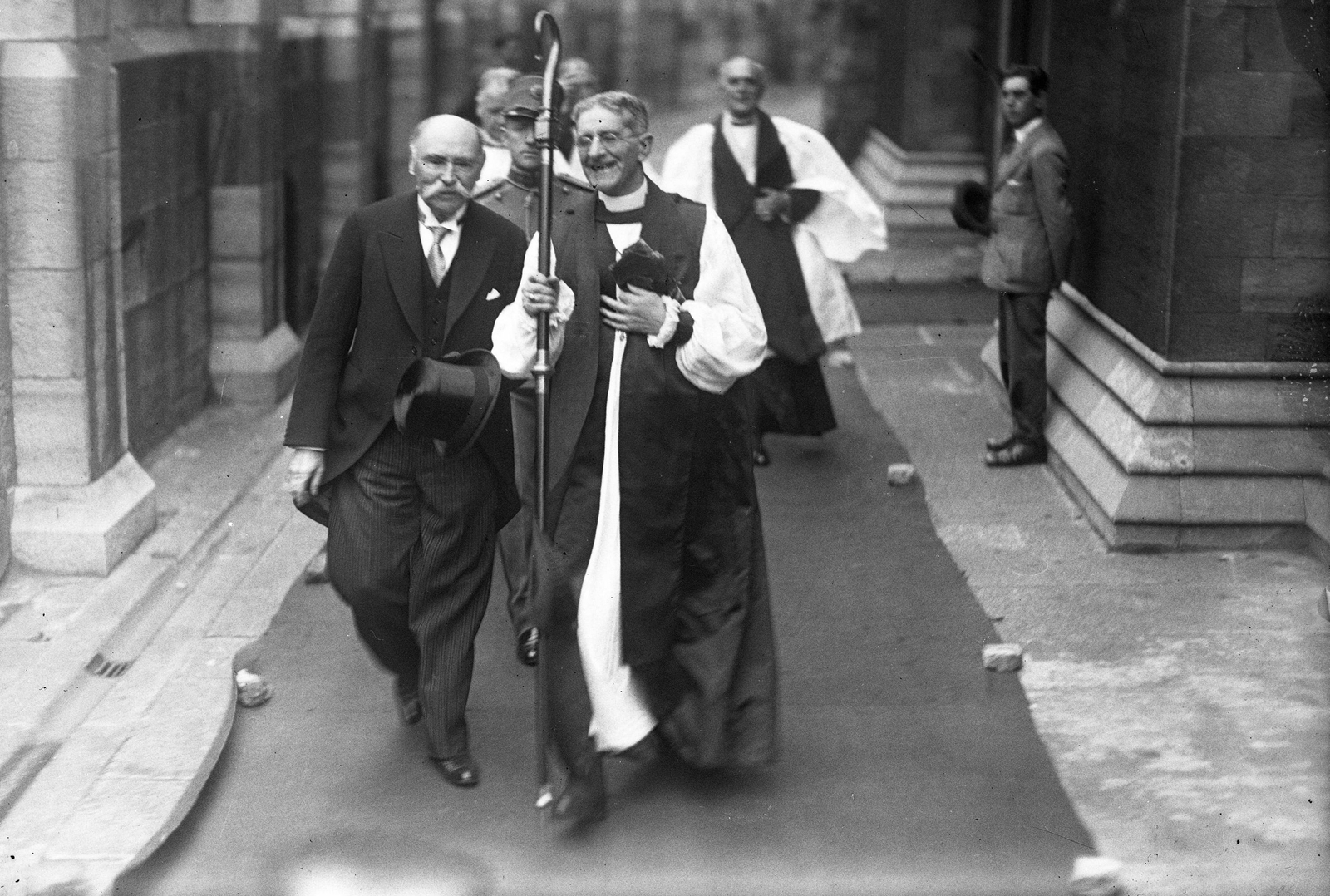 4. It's not political, it's personal
Past experience tells us that presidential elections are gruelling, brutal and deeply personal. Given the limited powers of the presidency, campaigns are not decided on policy positions or manifesto promises. So if they are not about politics, they inevitably lead to candidates' personal lives and professional records getting picked apart.
Back in 1997, Adi Roche was heavily criticised on a number of fronts, including her personal style in running the Chernobyl Children's Project. The highly respected campaigner described the presidential campaign as "appallingly dirty" at the time. Earlier this year, she described it as her 'Waterloo' and recounted to Ryan Tubridy: "I just wasn't able for the mental torture of it."
Seven years earlier, Mary Robinson was the victim of a personalised attack. Ironically, it is believed to have helped cement her victory. In the final days of the 1990 presidential election, Fianna Fáil TD and Minister for the Environment Pádraig Flynn claimed she "has new clothes and her new look and her new hairdo, and she has the new interest in family, being a mother and all that kind of thing. But none of us, you know, none of us who knew Mary Robinson very well in previous incarnations ever heard her claiming to be a great wife and mother?" Mr Flynn would later apologise for the comments. But they certainly were not the last personalised attack to feature in a presidential election.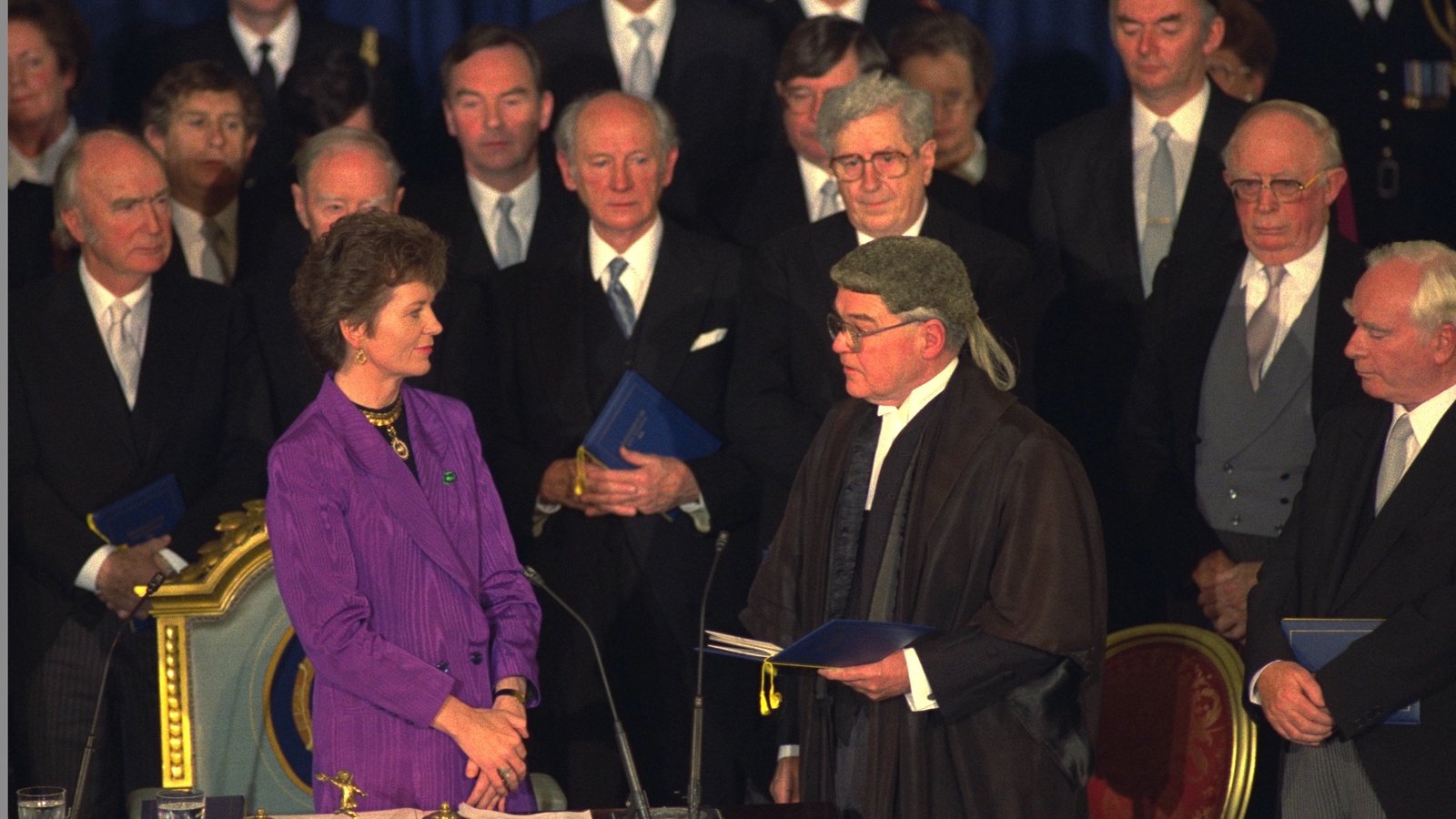 5. Motherhood, apple pie and... Presidential election posters
Presidential elections are essentially non-political campaigns for a non-political role. The posters and slogans in these campaigns tend to be tame, soft-focused and seek universal appeal - like motherhood and apple pie.
Alan Kinsella first started collecting political posters, leaflets and other memorabilia as a schoolboy in 1982. 
36 years later, he has collected tens of thousands of posters and runs the Irish Election Literature Blog.
He points out that in presidential election leaflets and posters "it is very rare for there to be anything negative. That's often left to others, aside from the candidate, to do". He added: "Generally it's a soft focus on the candidate, their family, their vision and their own political history. You are promoting the candidate to be someone likeable and positive that is worthwhile to represent Ireland."
He identifies one notable difference between general and presidential elections: "It's actually unusual for a family to feature in election material but in presidential material the family are far more visible."
In his vast collection of presidential material, the only negative one he has is a Fianna Fáil advert targeting Mary Robinson in 1990. Others include Éamon de Valera displaying his service to the nation back in 1966 while many show candidates pictured with their families. Very few will disparage family life, motherhood or apple pie.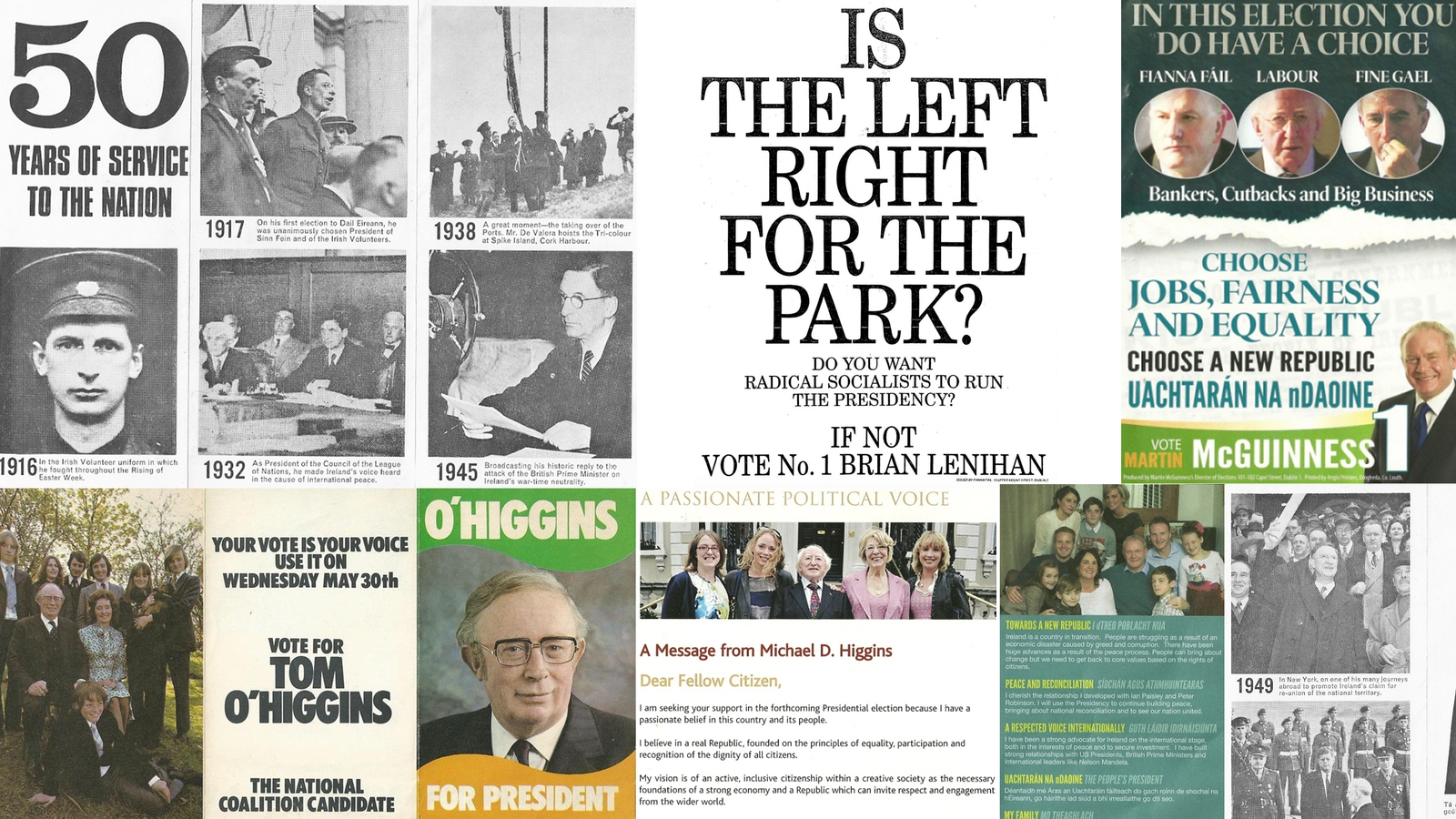 6. Game of throne building
When the Office of the President of Ireland was being created under the 1937 Constitution, it fuelled heated exchanges in the Dáil chamber. Back in December 1937, opposition TDs were suspicious about Éamon De Valera's motivations for setting up the office.
Fine Gael TD Tom O'Higgins claimed the Constitution was "building a throne for one individual and that throne is to be built by materials stolen from the parliament of the people". The same day his party colleague James Dillon went so far as to warn that the president could potentially become "an absolute dictator".
But William R Kent, a Cork East TD from the short-lived National Centre Party, rejected claims that powers of dictatorship were being given to the future president. He said: "Surely, the Irish people are not so blind or so dense as to elect a dictator in this country. That would be a most appalling thing."
Mr Kent was a TD for just four years. But 80 years after the first president was elected his analysis has proved correct.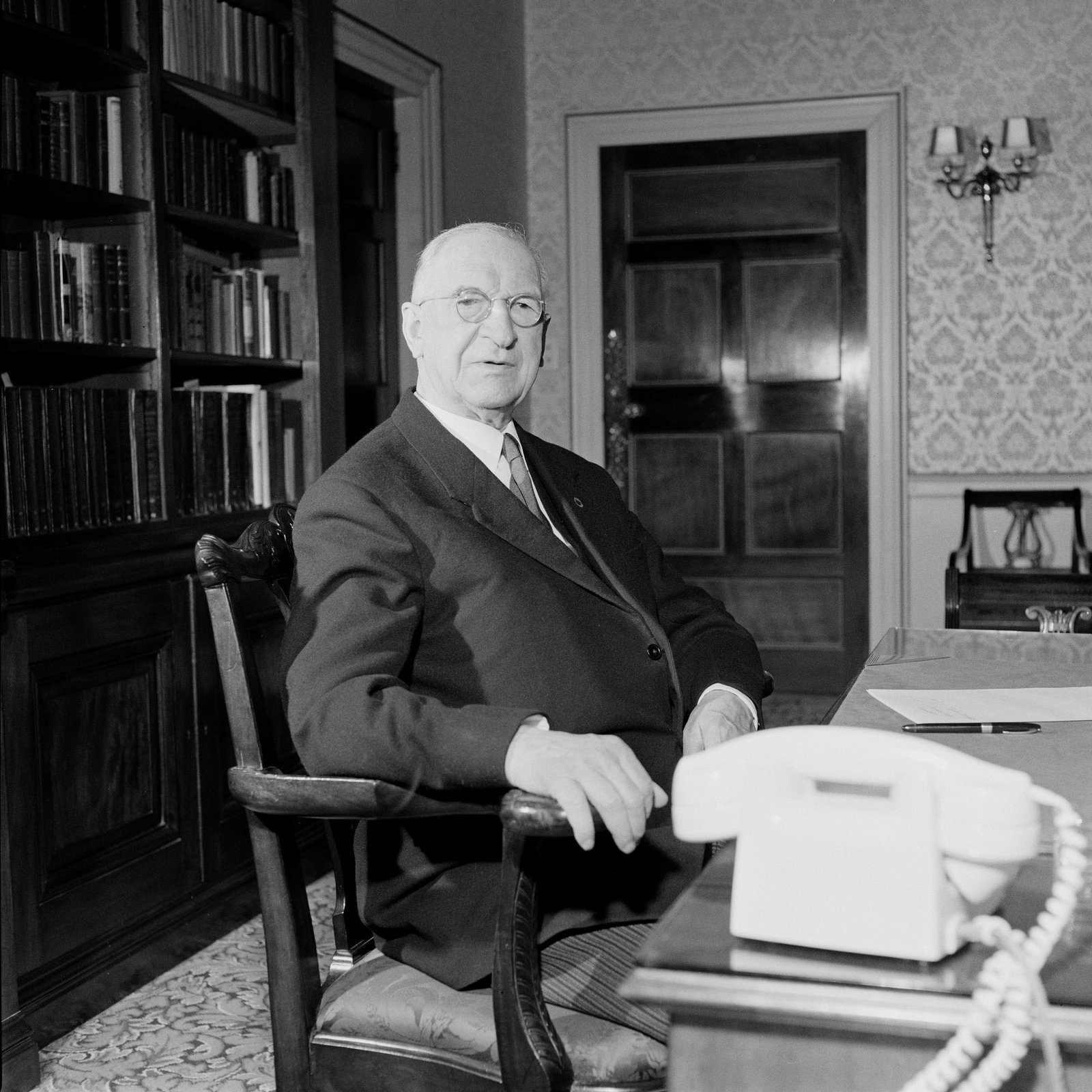 7. Irish impeachment?
"Treason, bribery, or other high crimes and misdemeanours." They are the reasons a US president can be impeached and removed from office. But can an Irish president be removed from office?
Yes. There are limited circumstances in which an Irish president can be impeached for "stated misbehaviour" under Article 12.10 of the Constitution.
A proposal to the Dáil or Seanad to make an impeachment charge against the president will "not be entertained" unless a motion in writing is signed by at least 30 members of that house. After that, the proposal must have the support of two-thirds of members of the Dáil and two-thirds of the Seanad.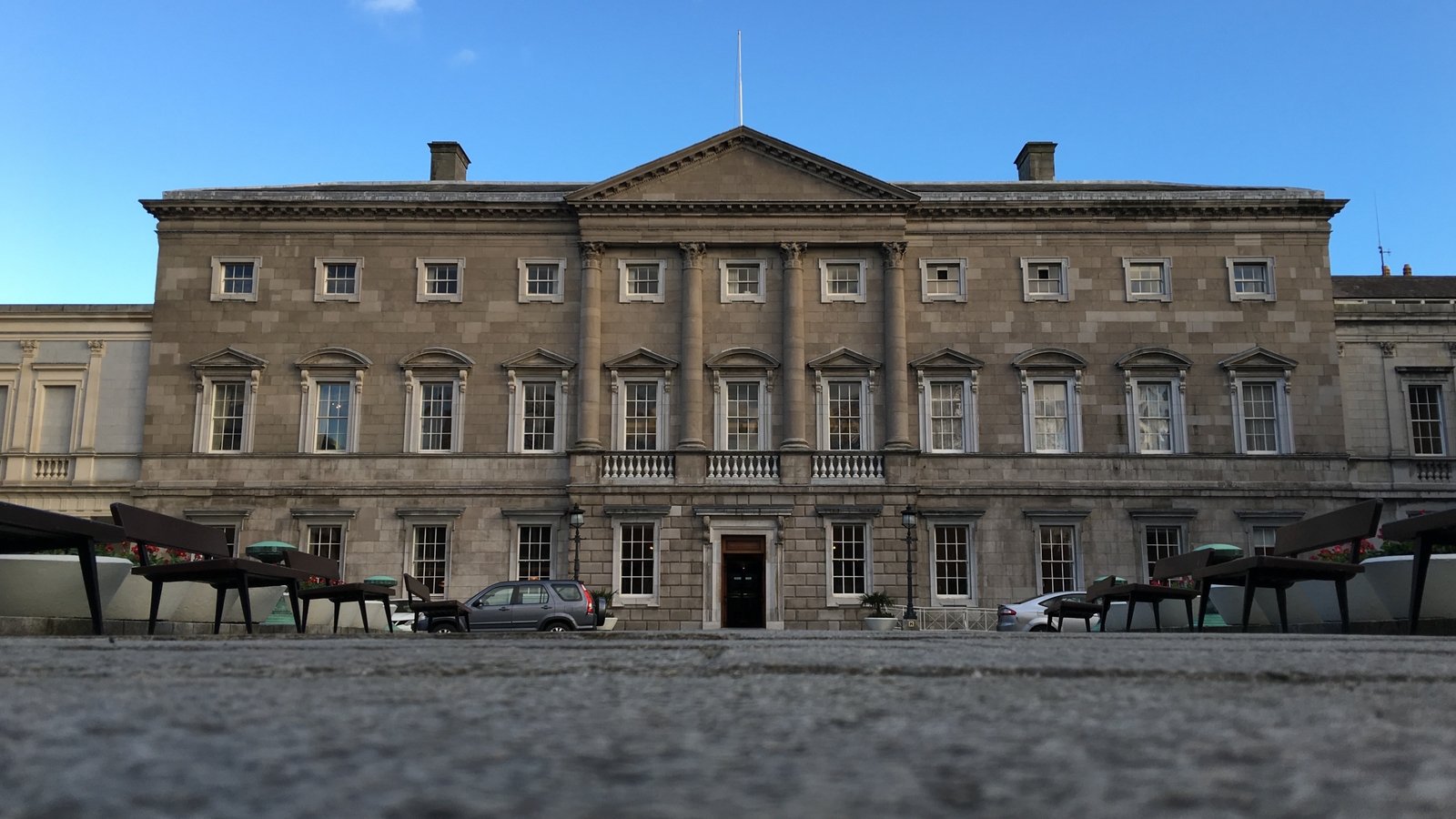 8. Highs and lows
Each of the six candidates contesting the election on 26 October shares a desire to live in Áras an Uachtaráin for the next seven years. They also share the fear of coming last in this election race.
In the history of our presidential elections, Independent candidate Mary Davis has secured the lowest vote of all candidates. Coming last of seven candidates in 2011, she secured 48,657 first preference votes, a 2.75% share of the vote. Another independent candidate Dana Rosemary Scallon won 51,220 votes (2.9% of the vote) in the same election seven years ago. In 1997, Independent candidate Derek Nally was the lowest vote getter among the five candidates in that race. A 4.7% share of the vote saw him secure 59,529 first preference votes.
The highest number of first preference votes won in a presidential election was the 707,101 secured by Michael D Higgins seven years ago. The incumbent won a 39% share of the vote in 2011. The second highest number of votes won in a presidential election came back in the 1973 election when Erskine Childers won 635,867 first preference votes, or 52% of the vote, in a two-candidate battle with Tom O'Higgins from Fine Gael.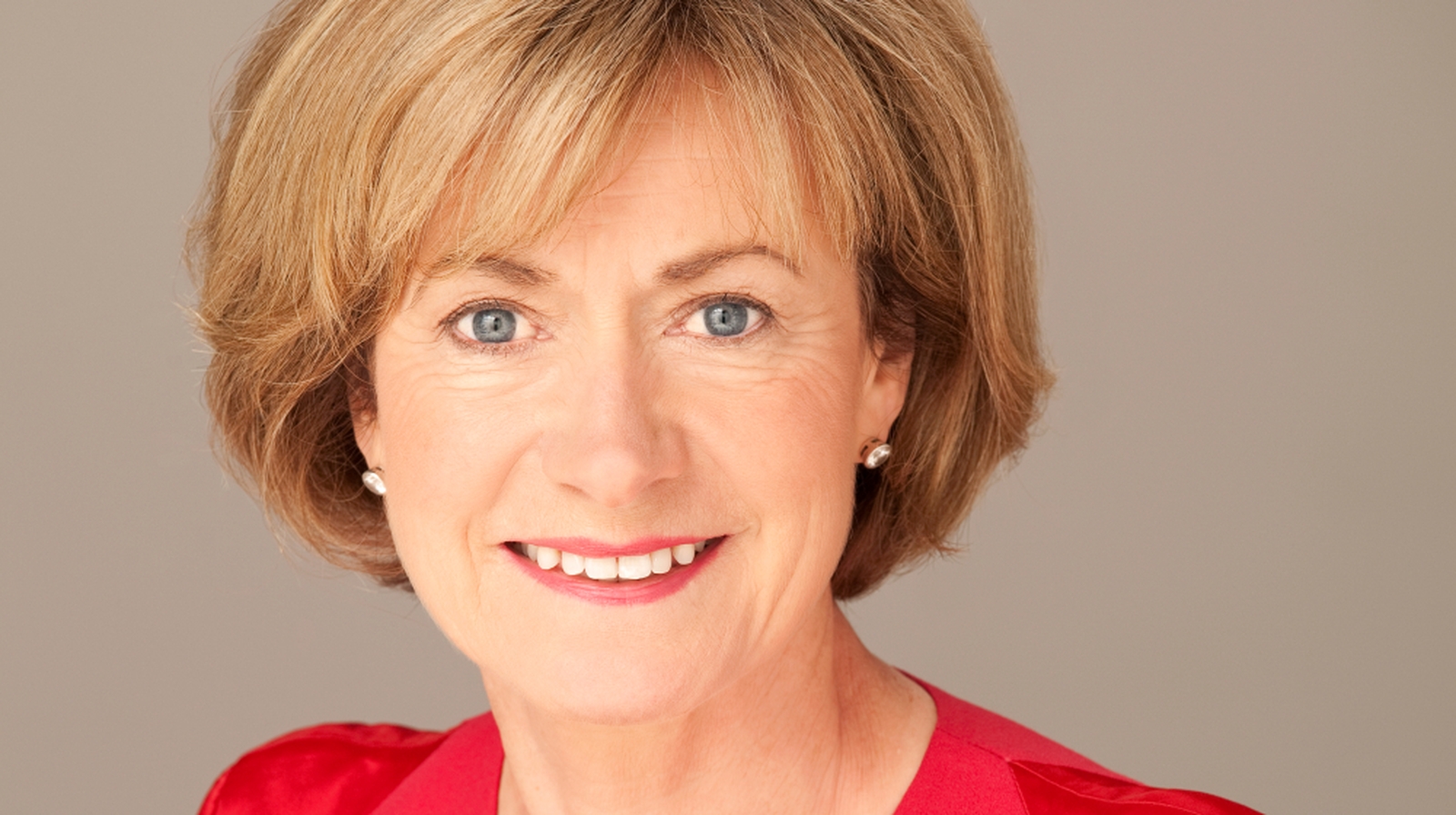 9. 'A thundering disgrace!'
"A thundering disgrace!" - three words that will forever be associated with the presidency. They were used on 18 October, 1976 by Minister for Defence Paddy Donegan, who was a Fine Gael TD, while he addressed troops at Columb Barracks in Mullingar.
They were directed at President Cearbhall Ó Dálaigh who had referred the Emergency Powers Bill to the Supreme Court to test its constitutionality. The bill aimed to bring additional power so the State could deal with suspected IRA members.
Mr Donegan dubbed the president "a thundering disgrace" for referring the bill to the Supreme Court. After Taoiseach Liam Cosgrave refused to sack the minister, Mr Ó Dálaigh became the first president to resign from office. He tendered his own resignation and stepped down on 22 October, 1976. This was just two years into his seven-year term following the December 1974 presidential election.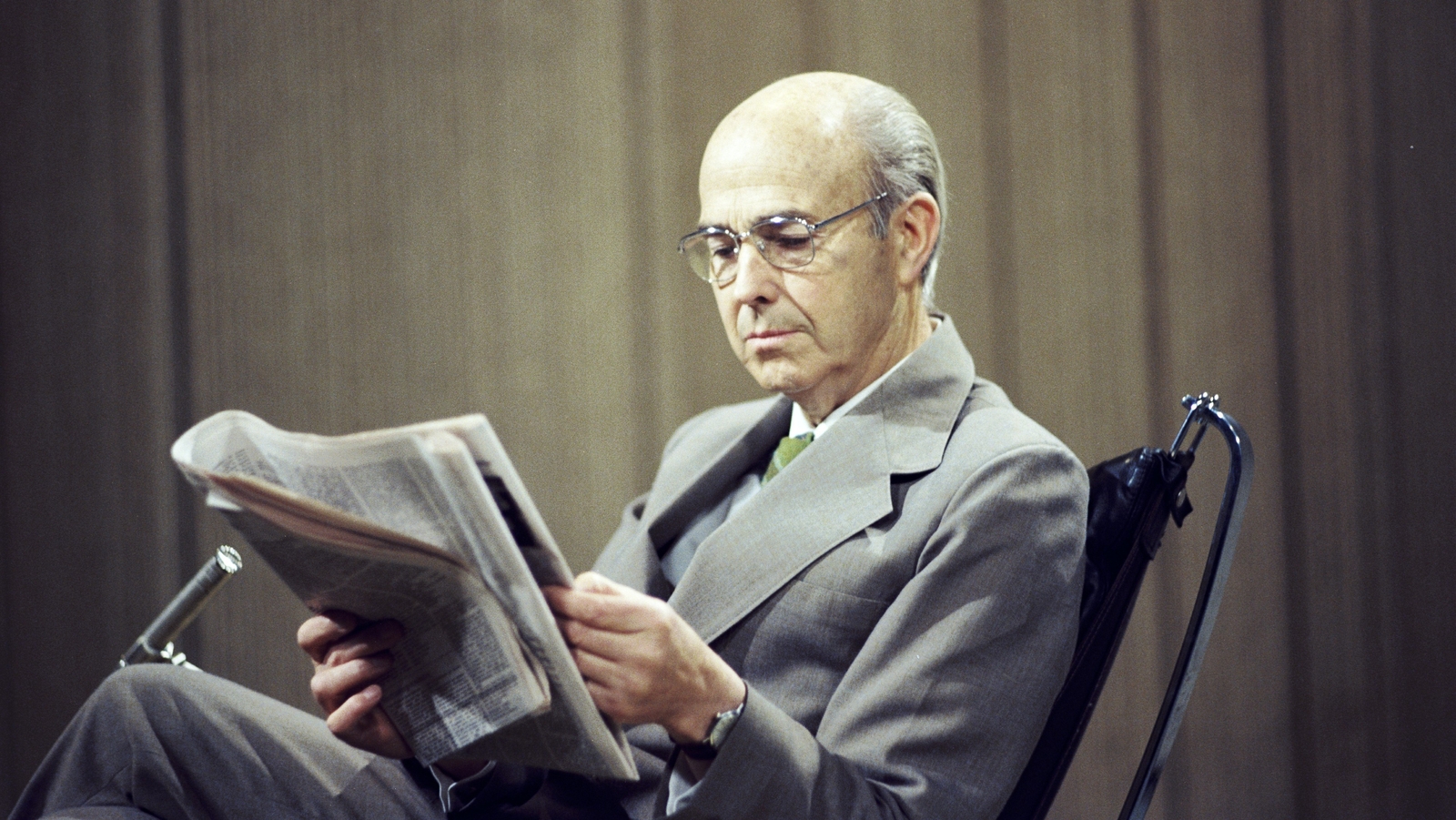 10. Supreme Commander of the Defence Forces
The winner of the upcoming election will become president. And they will also be given the lofty title of Supreme Commander of the Defence Forces. This sounds more powerful than it actually is.
Dr Conor O'Mahony, a senior Constitutional Law lecturer at UCC, points out that the president "enjoys no actual power over defence policy or military affairs". These are "clearly matters for Government to decide on".
In fact the "weakness of the presidency" is such that DCU academics Robert Elgie and Peter Fitzgerald pointed out a number of years ago that "its existence has periodically been called into question". Back in 1967, a Committee on the Constitution pointed to two reasons for abolishing the office altogether. Firstly, the taoiseach could quite easily exercise the few powers the president has. And secondly, abolition would save money. Over 50 years on, the presidency survives, guided by an unorthodox series of precepts and practices.