The Irish Aviation Authority has said that last night's technical failure that led to the temporary closure of Irish airspace was most likely caused by a software issue and an investigation is continuing.
The issue involving the Shannon Air Traffic Control (ATC) flight radar system caused disruption to flights to and from Shannon and Cork.
The IAA has said there was no danger to any flights in the air as the back-up network kicked in immediately.
A spokesperson said the issue was not a radar problem and it is unlikely that its systems were hacked.
The ATC system for Shannon and Cork is still running on the back-up network.
The IAA said it would provide more information when it becomes available.
Director of Commercial Technology with the IAA Philip Hughes told RTÉ's Morning Ireland that technical issues do occur, which is why there was an independent back-up system.
He apologised for any inconvenience caused but said that safety had to be put first. He added that it was very rare for these problems to occur and that it could be a relatively simple problem.
Mr Hughes said it was a fairly new system, which was frequently maintained.
"These technical issues arise from time to time so we have complete plans in the event this happens that we move to back-up systems," he said.
"It's highly rare for us to have this particular type of problem. The equipment is relatively new and it's maintained and it's updated very frequently.
"We have one of the most modern ATM (Air Traffic Management) systems in Europe so it's not an issue in terms of age or anything like that."
Mr Hughes said a "handful" of flights were affected, adding that very few over flights were hit because the busy period is usually after midnight.
A number of flights in and out of Shannon and Cork were affected for a time last night. But both airports said flights were operating as scheduled today. Dublin Airport was not affected.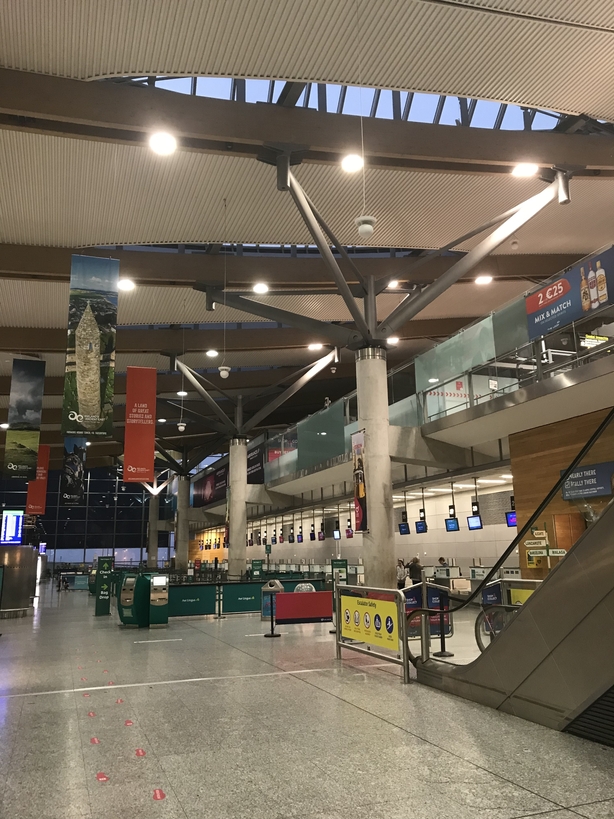 Alternative travel arrangements were made for around 420 passengers on three flights cancelled in and out of Cork last night.
Business as usual @CorkAirport - early morning scheduled flights departing on time with exception of EI3700 to Birmingham which had been due to leave at 6.45am - now 'departing approx 9am'. @rtenews pic.twitter.com/zkLuBMHxuV

— JennïeØSullivân (@OSullivanJennie) October 3, 2018
Speaking on Morning Ireland, Managing Director of Shannon Airport Andrew Murphy said that because flights were still operating on the back-up radar system, customers should continue to monitor their flights on social media and keep in contact with their airlines.