Permanent TSB has confirmed that 1,050 loans on family homes, which are performing or meeting the terms of an agreed restructuring arrangement, are included in those being sold to a so-called vulture fund.
Fianna Fáil has said the bank needs to rethink its approach as the impression had been given that only very bad loans, in deep arrears, were being transferred.
Earlier this week, Permanent TSB announced it was selling 10,700 non-performing loans to Start Mortgages, owned by so-called vulture fund Lone Star.
The bank said on Tuesday that the portfolio included 7,400 loans related to family homes, including 2,500 which were not performing and were in arrears.
But it has emerged that 1,050 home loans which are classified as "performing" have been included in the sale.
The bank confirmed today that these relate to borrowers whose home loans are not in arrears, or they are meeting the terms of an agreed restructuring arrangement.

However, they are included in the sale because the borrowers have other loans which are in arrears.
Permanent TSB has said that any agreed restructuring will be honoured by Start Mortgages, which is regulated by the Central Bank.
However, Fianna Fáil has called on the bank to review its approach, saying many borrowers are feeling let down and angry.
Party finance spokesperson Michael McGrath said Permanent TSB had given the impression that the loan sale consisted of "really bad loans, deep in arrears", but he said that was not the case.
He also criticised the timing of the announcement and the letters, many of which were received by borrowers yesterday, on a bank holiday Friday.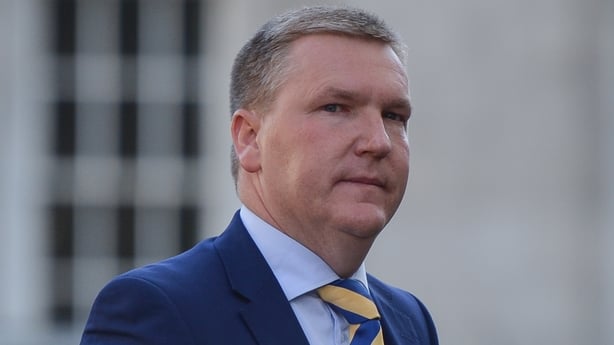 He said that was deeply cynical and was adding to the stress and worry of affected borrowers during the holiday season.
Mr McGrath also said that while earlier this year split mortgages were removed from a potential sale, the portfolio now includes those kinds of arrangements if they had old arrears.
In a statement, Permanent TSB said it was important to contact impacted customers as quickly as possible and it was not reasonable to increase the time borrowers would have spent waiting to find out whether their loans were part of the transaction.