A lion-tailed macaque baby, one of the most endangered Asian primate species, has been born at Fota Wildlife Park in Co Cork.
The park has called on the public to help name the baby, however staff cannot yet tell if it is a male or female.
This is because the baby's mother, 11-year-old Tish, is keeping the baby very close, while the rest of the troop are also being very protective, and so staff cannot get close enough to check just yet.
Indigenous to the Western Ghats in southern India, the lion-tailed macaque is of conservation concern due to its small numbers in natural habitats, its small area of occupancy and fragmentation of remaining habitats.
They are hunted for meat and fur, with only 1% of their original habitat remaining.
As their population numbers continue to decrease, the global captive population of 600 animals is equivalent to 17% of the entire wild population in the Western Ghats region of India.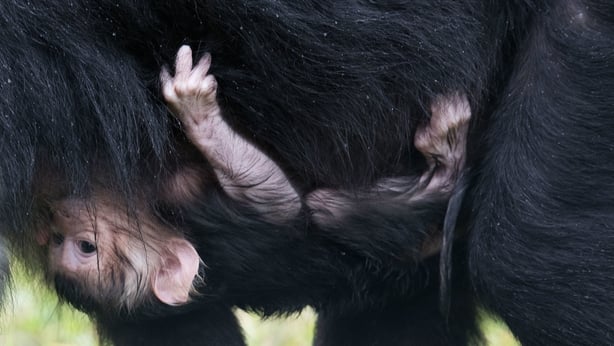 Lead Ranger Teresa Power said they were thrilled with the new arrival.
"It has been a while since a lion-tailed macaque birth, so we really are thrilled at the arrival of this new baby," she said.
She added: "Fota has a long and very successful history with this endangered species, as they are known to be difficult to keep and breed. The species first arrived at Fota Wildlife Park in 1986 from Dublin Zoo and they first bred here in 1988 and since then Fota-born macaques have been sent to many zoos worldwide.
"The lion-tailed macaque breeding group at Fota is considered one of the most successful in Europe with over 40 born here so far.
"This troop is of critical importance to the international breeding programmes given how rare the species are becoming in the wild."
The new arrival comes on the back of a rare Scimitar-horned oryx being born at Dublin Zoo yesterday.