Firefighters in northern California are outflanking the deadly, ten-day-old blaze that has destroyed over 1,000 homes as authorities reopened more evacuated neighbourhoods and the last few people listed as missing were found alive.
Aided for a third straight day by diminished winds, ground crews extended buffer lines carved out of thick, dry brush along the fire's edge to 35% of its perimeter, with partial containment lines continuing even farther, officials said.
It marked a substantial improvement from the weekend, when the Carr Fire raged mostly unchecked after devastating neighbourhoods in and around Redding, a city of 90,000 people about 257km north of the state capital, Sacramento.
Having scorched more than 121,000 acres, an area larger than New Orleans, the blaze was the biggest of 16 major wildfires burning throughout California and the most formidable of more than 90 across 13 Western states from Texas to Alaska.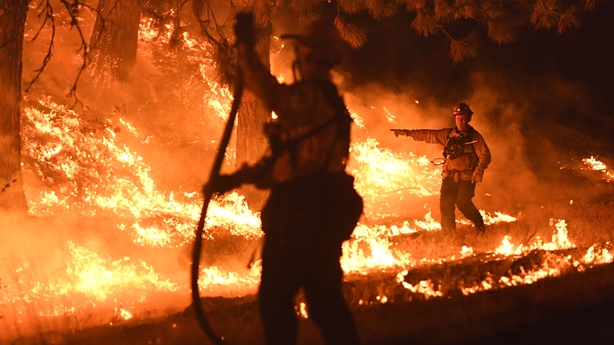 California Department of Forestry and Fire Protection (CalFire) commanders said the Carr Fire, sparked by a vehicle on 23 July, was burning with far less intensity this week and posed little immediate threat to populated areas.
"We are making good progress on the fire," CalFire Deputy Chief Bret Gouvea told reporters at a news briefing in Redding.
Crews "still have quite a bit of work to do" to shore up containment lines, he said.
A status update issued hours later said a "fire weather watch" would go into effect for this evening through to Saturday, with increasing winds in the forecast.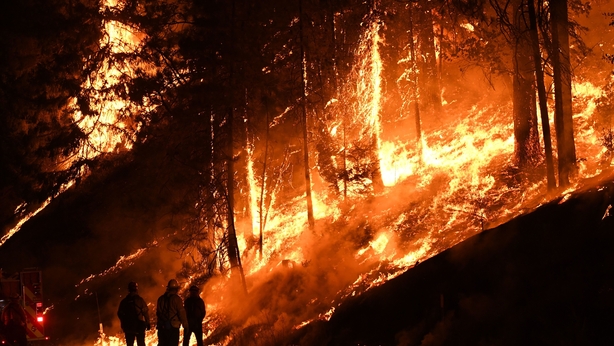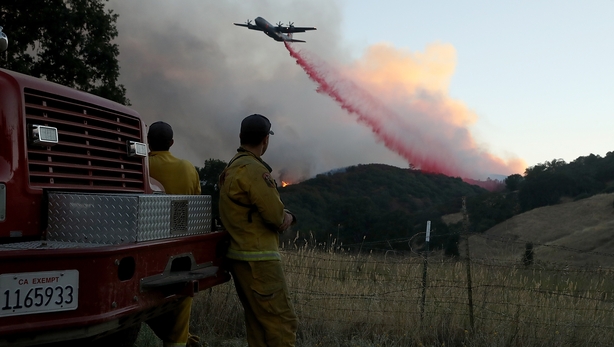 Strong gusts along the upper ridge lines last night were a cause for concern on the fire's rugged western flanks, a few kilometres from the town of Lewiston, which remain evacuated.
In another sign the crisis in Redding was ebbing, law enforcement officials said the last four people reported as missing among a list of 20 whose names were published on Tuesday were located safe and sound.
Six people were killed in the Carr Fire, including two firefighters, two children who died with their great-grandmother in a house that burned, and another man.
Elsewhere, fire authorities, utility crews and police were stepping up efforts to remove hazards such as downed power lines and ruptured gas lines to allow evacuees to return as quickly as possible to areas no longer threatened.
"Repopulation is the theme," Mr Gouvea said.
Redding Police Chief Roger Moore, who lost his own home in the fire, said social workers and clergy would be on hand to lend support to distressed residents.
"We recognise that as people enter back into their neighbourhoods, they're going to know people, family members and neighbours that have lost homes," Mr Moore said.
"It's a very emotional period. It takes a toll on people."
As many as 38,000 residents were under evacuation orders at the height of the fire late last week.
CalFire director Ken Pimlott said more than 32,000 remained displaced by various fires up and down the state.
Property losses so far have been put at 1,546 structures, including 1,0580 homes, making the Carr Fire the sixth most destructive in California's history.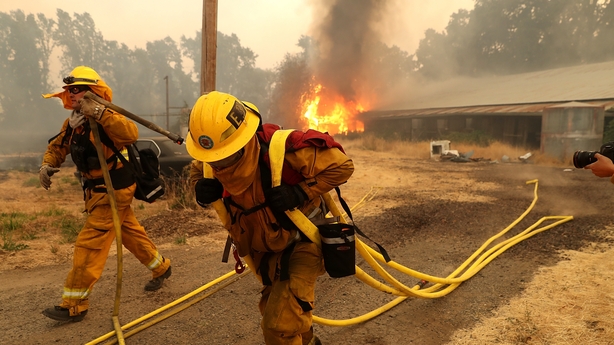 Most of the devastation occurred on the night of 26 July, when gale-force winds whipped the blaze into a flaming cyclone that jumped the Sacramento River and roared with little warning into Redding and adjacent towns.
The inferno swiftly engulfed everything in its path as residents fled for their lives, many with only their pets and a few belongings.
Governor Jerry Brown said the Carr Fire typified a "new normal" authorities are encountering, as large, extremely intense and swiftly spreading wildfires occur more often over a longer fire season.
Fire officials said such blazes had been fuelled by several years of drought-desiccated vegetation, and stoked by frequent and persistent bouts of erratic winds and triple-digit temperatures. Mr Brown said the trend would likely worsen if forecasts by climate scientists come to pass.
"We're in for a really rough ride, and it's going to get expensive, it's going to get dangerous."