Japan and the European Union signed a wide-ranging free trade deal that both sides hope will act as a counterweight to the protectionist forces unleashed by US President Donald Trump.
The ambitious trade pact, which creates the world's largest open economic area, comes amid fears that a trade war between the US and China will diminish the role of free trade in the global economic order.
"There are rising concerns about protectionism, but I want Japan and the EU to lead the world by bearing the flag of free trade," Prime Minister Shinzo Abe said at a news conference after the signing ceremony.
The US this month imposed 25% tariffs on $34 billion of Chinese goods to lower the US trade deficit, and China quickly retaliated with an increase in tariffs on US goods.
The Japan-EU trade deal is also a sign of shifting global ties as Mr Trump distances the US from long-time allies like the EU, NATO and Canada.
"We are sending a clear message that we stand against protectionism. The EU and Japan remain open for cooperation," European Council President Donald Tusk, who speaks for the 28 EU national leaders, told reporters.
The deal removes EU tariffs of 10% on Japanese cars and 3% on most car parts. It would also scrap Japanese duties of some 30% or more on EU cheese and 15% on wines, and secure access to large public tenders in Japan.
Europe's food sector is one of the biggest winners from the deal, which should allow it to capitalise on Japanese demand for high-quality cheese, chocolates, meats and pasta.
Japanese car and car parts makers are also expected to increase their sales to Europe, where they have lagged behind European rivals.
However, Japan's dairy industry is expected to lose market share to European products once tariffs of up to 40% on some cheese imports start falling.
Japan and the EU also agreed to establish a regular dialogue on trade and economic policy, with the first meeting to be held before year's end.
The likely winners and losers from the Japan-EU trade deal
The accord is expected to benefit Japanese carmakers Toyota, Nissan, Suzuki and Mazda by removing 10% tariffs on Japanese cars.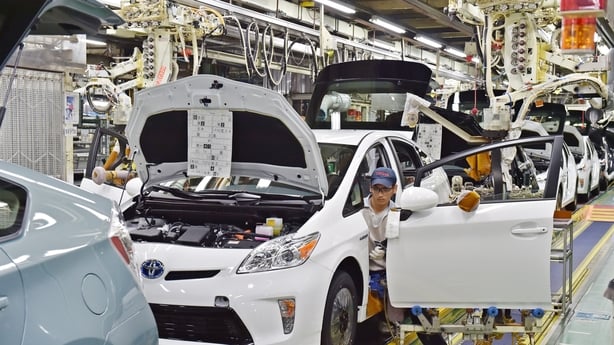 Japanese auto parts makers Denso, AisinSeiki and JTEKT Corp also stand to gain from the fall of a 3% tariff on auto parts.  
Europe's food sector is the other big winner, especially in high-quality regional specialities. Japan imposes high tariffs on imports of premium European food and drink products including wines, cheese, chocolate, meats and pasta. 
Japanese trading house Kanematsu, beverage maker Kirin Holdings and drinks maker Asahi Group Holdings import wines from Europe and could see higher profits once wine tariffs fall.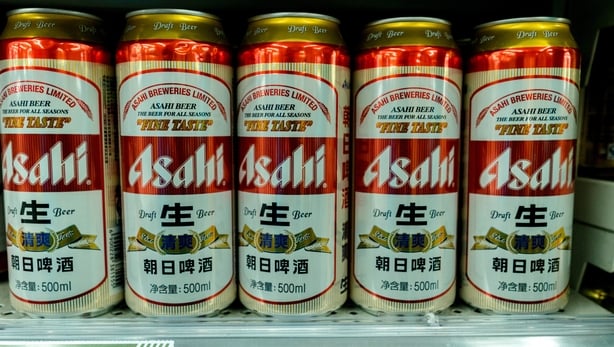 French suppliers Pernod Ricard and LVMH Moet Hennessy Louis Vuitton should also benefit from  a reduction in tariffs for premium liquors, wines and spirits. 
EU exports of processed food, including meat and dairy products, are expected to rise by up to €10 billion once the deal takes full effect and tariffs are gradually dropped, the European Commission has said. 
Japanese dairy companies such as Meiji and Megmilk Snow Brand Co will face greater competition. They are protected by tariffs of up to 40% on processed cheese, which will slowly be removed. Megmilk has two-thirds oft he domestic market for soft cheese and could lose customers. 
Competition in the dairy sector will come from European firms such as Danone, Lactalis and Nestle. 
             
Meat products were the largest single EU food export to Japan in 2017. Exporters from Denmark and Spain hope to capitalise on growing Japanese demand for speciality processed meats such as ham, salami and cured bacon.