The UN Security Council is to hold an emergency meeting tomorrow to discuss the Syrian army's Russian-backed offensive against rebel groups in the southwest of the country.
The UN estimates that between 270,000 and 330,000 Syrians have fled Daraa and the surrounding area since 19 June in response to ongoing bombings.
Sweden, which holds the rotating Security Council presidency, requested the closed-door meeting along with Kuwait.
The increased violence "indicates yet another failure by the parties of the conflict to protect civilians and civilian infrastructure," Sweden's UN mission said.
"Intense air and ground based strikes have reportedly continued in multiple areas in Syria's Daraa Governorate, resulting in the death and injury of civilians and the largest displacement in the area since the conflict began," UN deputy spokesman Farhan Haq told reporters.
"The situation of internally displaced people at the Jordanian border is precarious, aggravated by dusty desert winds and high temperatures of up to 45 degrees."
He pointed to local reports of at least 12 children, two women and one elderly man who have died near the Jordanian border from scorpion bites, dehydration and disease spread through contaminated water.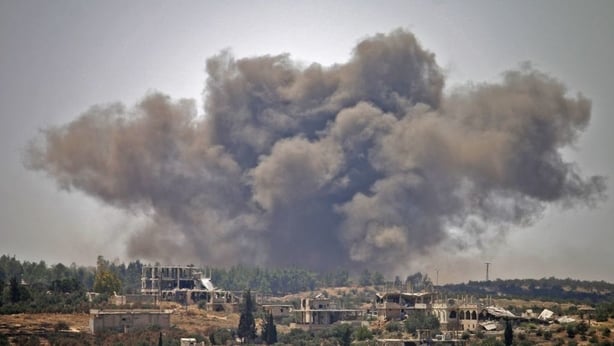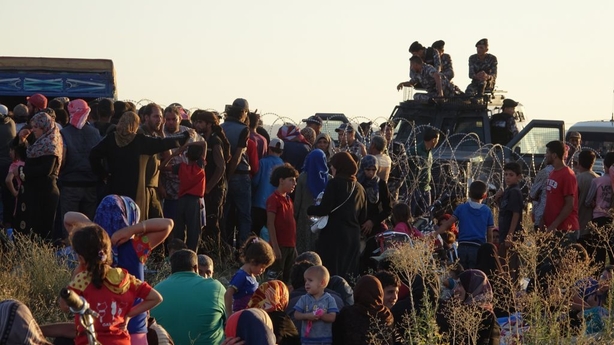 Jordan and Israel have said their borders will remain closed, even as tens of thousands of Syrians flee the government offensive.
More than 350,000 people have been killed since Syria's civil war began in 2011, with millions more displaced.
All international calls to halt the offensive in Daraa have so far fallen on deaf ears.
For tomorrow's meeting, the UN Office for the Coordination of Humanitarian Affairs will report to the 15 council members about the humanitarian situation in Daraa.