Italy has called for migrant "protection centres" to be set up in several EU countries to relieve overcrowding in its facilities and demanded more aid for African countries that fight human trafficking.
Italy's hardline new government, which has rejected two migrant boats in the past two weeks, complained that Rome has been left alone to rescue tens of thousands of migrants each year in the Mediterranean and process their asylum requests.
In a ten-point plan presented to EU leaders meeting in Brussels, Rome proposed greater burden sharing.
"Whoever lands in Italy lands in Europe.....Schengen is at risk," says the document seen by AFP, referring to Europe's passport-free zone.
It said the EU's priority should be stemming the influx of migrants into the bloc, not regulating the "secondary" movement of migrants across the EU's borders.
French President Emmanuel Macron and German Chancellor Angela Merkel take a different view.
Noting that migrant landings in Italy have fallen dramatically this year, Mr Macron said today the main issue was how to distribute asylum-seekers around the union.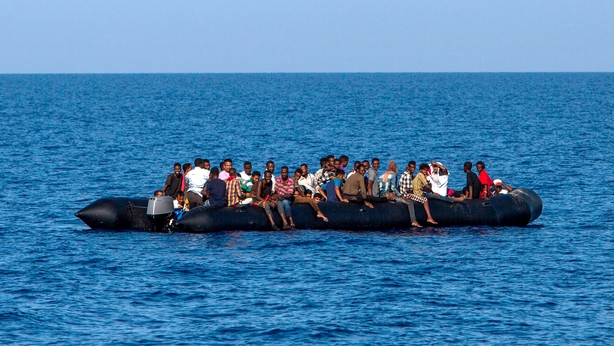 Italy said the EU's so-called Dublin rule, whereby asylum seekers are processed in the EU country of arrival, was no longer fit for purpose.
"The rescue obligation cannot become an obligation to process applications on behalf of all," it said.
"Italy and Spain cannot take everyone. Protection centres are needed in several European countries to safeguard the rights of those arriving and to avoid problems of public order and overcrowding," it added.
Italy, the main landing point for migrants this year, ahead of Greece and Spain, also called for "protection centres" in migrant transit countries in Africa.
Rome also backed calls by France and Spain for EU members that do not accept refugee quotas to face "financial sanctions" - referring to Hungary, Poland and other central European countries.
"Each state establishes entry quotas for economic migrants," the document said.
"It is a principle that must be respected, but adequate countermeasures must be provided for funding with respect to states that do not offer welcome to refugees," it said.
"Who arrives in Italy, lands in Europe," the document said, specifically noting the EU should have joint responsibility for those rescued at sea.
"The rescue obligation cannot become an obligation to process (asylum) requests on everyone's behalf," the document said.
Among the group of European Union leaders gathered in Brussels on Sunday to discuss a common approach to asylum and migration were Angela Merkel, Emmanuel Macron and Spanish Prime Minister Pedro Sanchez.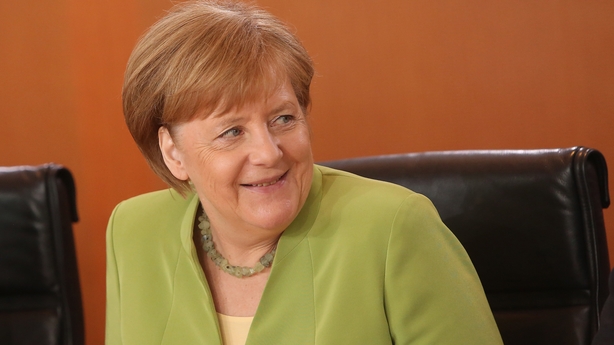 Ms Merkel has already played down expectations of a breakthrough at the hastily-arranged talks on migration, which is dividing Europe and threatening her own government.
She is at odds with a coalition partner over its demands to turn back migrants at the border.
The dispute threatens Ms Merkel's new "grand coalition" after just over 100 days in office and poses the most serious challenge yet to her leadership.
It comes as Italy's new populist government cracked down on foreign NGO boats operating in the Mediterranean with the Italian coastguard yesterday following suit telling boats in Libyan waters to "turn to" Libya when in distress.
According to the Italian media the national coastguard sent a message to rescue boats operating in the Mediterranean advising them that Italy would no longer be their first point of reference.
"From now on, under the Solas Convention (Safety of life at Sea), captains who are at sea in the area in front of Libya will have to turn to the Tripoli Centre and the Libyan Coast Guard for help."
The announcement came as Italy and Malta once again locked horns over who should take charge of a German NGO boat, carrying over 200 migrants, currently stranded in the Mediterranean.
Both countries have staunchly refuse to let the ship into their ports.
The latest Italian message represents a change in policy from the coastguard which has often played an important role coordinating migrant rescue missions in the Mediterranean outside of its search and rescue area.
Under maritime rules, as co-ordinator it has the obligation to provide a safe port for migrants to disembark.
Italy's defence minister Elisabetta Trenta later said that the new stance did not mean Italy would shirk on its international commitments.
"The government has taken a strong position," on immigration, she said in an interview with SkyTG24.
"But it is a position that will never deny migrants their rights. Italian navy and coastguard boats, when there is a need, will always save a migrant in difficulty."
"That's international law" she added. "It's what our navy and coastguard have always done.
Referring to the coastguard's announcement, Ms Trenta said: "We are talking about the section of the sea that is close to Libya, which has been delimited and that we call the Search and Rescue area (SAR)."
"There the Libyan coastguard is in charge and has been trained by our coastguard to carry out this task. It has all the skills and the means to do so," she said.
She added however that the Italian government was studying the possibility of providing "other means and equipment to strengthen the Libyan coastguard's activity".
"What is important is that the Libyans are able to control their territory," she said.
Yesterday French President Emmanuel Macron infuriated Rome by suggesting that Italy was not going through a "migration crisis."
Italy's two deputy prime ministers Luigi Di Maio and far-right Matteo Salvini responded by branding the French president "arrogant" and "completely out of touch with reality."