Tánaiste Simon Coveney has dismissed suggestions that Ireland should boycott the Eurovision song contest next year in protest over the treatment of Palestinian children by Israel. 
Next year's song contest will be held in Israel after its contestant Netta Barzilai won the Eurovision 2018 final, which was held in Lisbon. 
Solidarity People/Before Profit TD Richard Boyd Barrett said the world had expressed horror and revulsion at the barbaric treatment of children at the Mexican border in recent days.
He said in order to be consistent Ireland should express revulsion at the barbaric treatment of children in Gaza and the Palestinian territories. 
"One Palestinian child is killed every three days, for the last 18 years by the Israeli military. Currently there are about 350 children in prison, some receiving sentences of up to 10 years in Israeli prisons." 
"At what point do we express the outrage and revulsion at this?"
"Will we join in the call the boycott the Eurovision song contest in Tel Aviv next year?"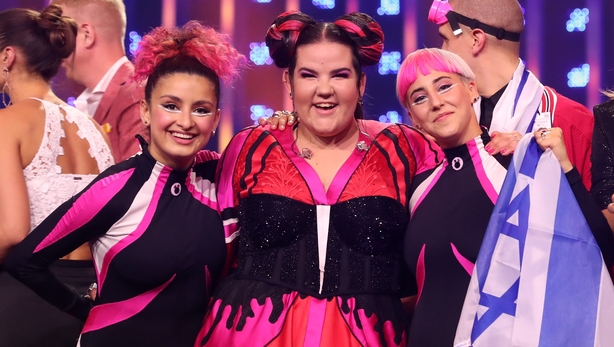 Tánaiste Simon Coveney said he has been vocal on the issue of the Middle East Peace Process in the past, and has been critical of the Israeli response at the Gaza border.
But he said his focus is to ensure that Ireland can be as influential as possible.
"I don't believe that we are advancing the cause of Palestinians by calling for or supporting a boycott right now. 
"I think that will only polarise things even further."
Minister Coveney said advocating for a boycott now would not bring about any change.