British Prime Minister Theresa May has won approval for her plan on how much say MPs should get over Brexit, defeating an attempt by pro-European Union rebels to give parliament more influence.
MPs in the House of Commons voted 319 to 303 against an amendment put forward by the rebels and then accepted Mrs May's proposal without a vote.
The result had been expected after one of the leading pro-EU lawmakers changed his mind and sided with the government earlier in the day.
The legislation must now go back to the unelected upper House of Lords, but today's vote essentially means Mrs May has won the battle over a bill which is vital to ensure a smooth withdrawal from the EU.
In dramatic scenes at Westminster, MPs were told shortly before the key vote an official ministerial statement will be issued tomorrow, making clear it is ultimately for Speaker John Bercow to decide whether they get a "meaningful vote" on a no-deal withdrawal from the EU.
The concession was accepted by leading pro-EU Tory Dominic Grieve, who was greeted with jeers of "shame" from the opposition benches when he declared he would back the Government.
But it was dismissed as a "fudge" by Scottish National Party leader Nicola Sturgeon and described as "meaningless" by Labour whips.
Mr Grieve had tabled an amendment to the bill, requiring MPs to be given the opportunity to approve or reject the government's plans for the next steps in the case that no agreement can be reached with Brussels by Brexit Day in March next year.
Meanwhile, Sinn Féin has accused the UK government of playing a game of chicken over the question of the Irish border.
Party leader Mary Lou McDonald and the leader of the party in Northern Ireland, Michelle O'Neill, were in London today for a meeting with Mrs May.
Ms McDonald said it was very clear that the British government is "playing for time, running down the clock, and playing what we believe is a very, very dangerous game of brinkmanship".
She said they heard nothing new from Mrs May in what she described as a frank meeting.
With the UK government instead offering only an unamendable "neutral motion" allowing MPs to take note of the situation, Mrs May was thought to be facing a knife-edge vote today.
Before the vote, Mrs May had said that she expected to get an agreement with Brussels, but warned that any attempt to tie her hands could undermine the ongoing negotiations.
She averted a rebellion by pro-EU MPs in her Conservative Party on the issue of parliamentary powers last week with a promise of a compromise, but within days they had rejected her proposal as inadequate.
Instead, they worked with peers to introduce their own amendment to the House of Lords, which agreed it by a landslide on Monday.
---
Read more
EU to step up 'no deal' readiness over Brexit
Barnier says divergences remain on Ireland in Brexit talks
Analysis: Backstop deal more remote
---
Mrs May commands only a slim majority in the 650-seat Commons, made possible through an alliance with Northern Ireland's ten DUP MPs.
A victory for the pro-EU rebels would have embolden them ahead of debates next month on Britain's future trading relationship with the European Union, which they are seeking to keep as close as possible.
It would likely anger eurosceptics, who accuse the rebels of seeking to thwart Brexit.
They are also becoming increasingly frustrated with the withdrawal process under Mrs May's leadership.
Leading Conservative rebel Dominic Grieve denied he was trying to undermine the government or stop Brexit, but warned that if parliament rejected the final Brexit deal, there would be a crisis.
"That's what wakes me up in the middle of the night in a cold sweat," he told Sky News television.
"The very reason I've prompted this amendment is to provide a mechanism to make sure that we don't come to government collapse immediately."
But eurosceptic Conservative MP Graham Stringer said Mr Grieve and his supporters were only interested in "sabotaging the whole process".
"The purpose of the latest Grieve ruse is to give parliament the power to delay or stop Brexit," he said.
Despite agreement on Britain's financial settlement and EU citizens' rights, the Brexit talks are progressing slowly, and there are few hopes of a breakthrough at an EU summit later this month.
Both sides are still publicly aiming for an agreement in October, but this is looking more and more difficult.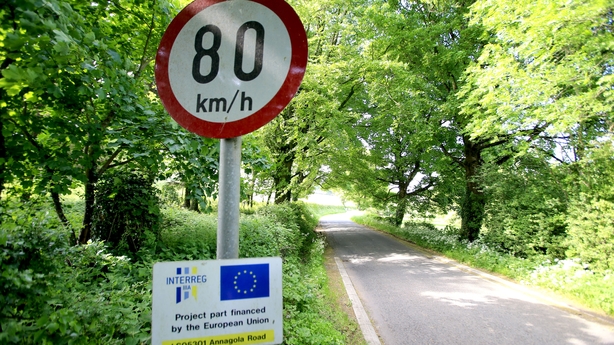 Negotiations are currently stalled on how to avoid border checks between Northern Ireland and Ireland when Britain develops its own trade and customs policies.
"Serious divergences" remain over Northern Ireland, the EU's chief negotiator Michel Barnier said yesterday after a final round of talks between London and Brussels ahead of the European summit.
The British government has also yet to decide on what it wants from the future economic relationship.
It has been clear about one area, security cooperation, but many of its proposals were knocked back by Mr Barnier.
He said Britain could not stay in the European Arrest Warrant, take part in meetings of policing agency Europol or access EU-only police databases.
"We need more realism about what is and what is not possible," he said.