Members of the Polish community in Cork have been attending a Mass in the city this evening for Mikolaj Wilk, who died after he was attacked at his home in Ballincollig in the early hours of Sunday morning.
Prayers were offered at Mass for Mr Wilk, and for his wife, Elzbieta, who remains in hospital.
For the second time in four days, the Polish community in Cork gathered to pray for Mikolaj Wilk, for his wife Elzbieta and for their two young children.
The vicious and brutal attack, which left Mikolaj Wilk dead and Elzbieta in hospital, has also left members of their own community in fear and in shock.
Fr Piotr Galus, who was the chief celebrant at tonight's Mass, visited Elzbieta in hospital along with the Bishop of Cork, Dr John Buckley.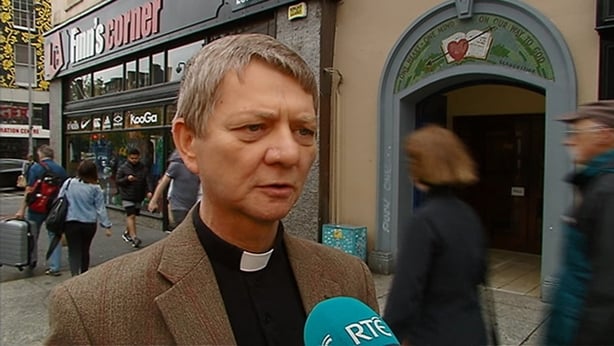 An on-going fundraising campaign for Mikolaj Wilk's family has raised more than €16,000.
Investigating gardaí today renewed their appeal for help from the public in relation to Mikolaj Wilk's death.
In particular they are asking hackney and taxi drivers who were working in the area around Maglin, Waterfall, Ballinora and Ballincollig in the early hours of Sunday morning to contact them.
They say they are pleased with the progress of the investigation, but are expecting a complex, resource-intensive, protracted investigation.