Only two out of more than 8,000 disqualified drivers have been convicted of failing to surrender their licences last year, according to figures released by the Department of Justice.
The Road Safety Authority has said it is "very concerned" at the number of banned drivers who have not handed in their licences.
RTÉ's This Week has learned that there is no procedure for directly notifying gardaí when a disqualified motorist fails to surrender a licence.
Alos, gardaí have told the RSA that plans to undertake more targeted enforcement are at an advanced stage.
Figures released to independent TD Tommy Broughan and Sinn Féin's Imelda Munster by the RSA show said that 9,449 drivers were disqualified in court in 2017.
However just 1,289 drivers surrendered their licence.
That means that 8,160 disqualified drivers held on to their licence, and failed to comply with the law.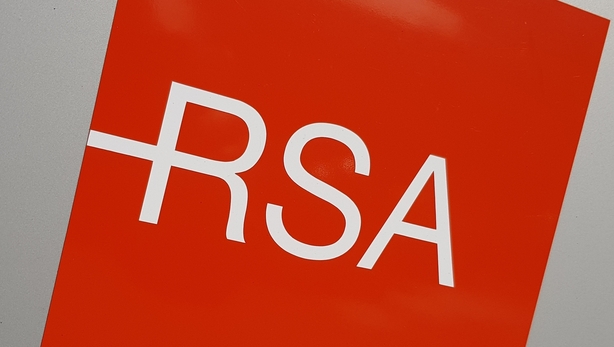 The figures only take into account drivers who were disqualified following court appearances, and do not include drivers who were disqualified on accumulating 12 penalty points without going to court.
Separate data released by the Department of Justice shows that there were 12 cases taken in relation to drivers who failed to surrender their licences last year, but just two drivers were convicted, with one person being fined €500.
RTE's 'This Week' programme understands that there is no formal procedure for notifying gardaí that a driver has failed to surrender a licence.
The road crash victims group PARC said it wants the RSA to work directly with gardaí to help them identify disqualified drivers, who have not surrendered their licences. 
The RSA said drivers disqualified following a court case are informed in writing of the requirement to surrender their licence.
After this the RSA updates the driver record with details of disqualification.
The National Vehicle and Driver File is also updated as to whether a disqualified driver has surrendered a licence or not, and while this information is available to gardaí, they are not informed directly when a disqualified driver has failed to surrender a licence.
It is an offence not to surrender a driver's licence following disqualification, and the RSA said it is a matter for the gardaí to enforce this requirement or to initiate court action in the event of a non-surrender of a licence.
In a statement to RTÉ, the Road Safety Authority said a garda initiative is at an advanced stage which would extract details of any drivers who have been disqualified from the relevant database for dissemination to the local gardaí.
The Chief Executive of the RSA Moyagh Murdock said this would "allow for more targeted action".
She said this initiative will be rolled out within the coming months.
We need your consent to load this rte-player contentWe use rte-player to manage extra content that can set cookies on your device and collect data about your activity. Please review their details and accept them to load the content.Manage Preferences
Meanwhile, the Chairman of the Oireachtas Transport Committee has said he believes having a public database of disqualified drivers would help to ensure they surrender their licenses.
Speaking on the same programme, Fergus O'Dowd said there can be "no hiding place" for disqualified drivers and if there was a public database that would "name and shame them", it would solve this problem.
"If you don't name and shame drivers who are convicted on a public database, this will continue," he said.
The Fine Gael TD said he believes if a database was set up, people would know in their area who is disqualified from driving, and gardaí "will have no problem getting those people then".
He also thinks there is significant evidence that a lot of drivers who have been convicted of drunken driving or other driving offences "did not have driving licenses in the first place".
Mr O'Dowd also defended the current legislation that is in place to convict people of driving offences and said the policies are working.
He said the issue is enforcement and it is about "empowering gardaí."
He said to date a garda has to catch a person who is meant to be off the road "literally driving."
Mr O'Dowd said there is evidence of road deaths caused by disqualified drivers and that the RSA will be invited in to the Oireachtas Transport Committee shortly to discuss these issues.